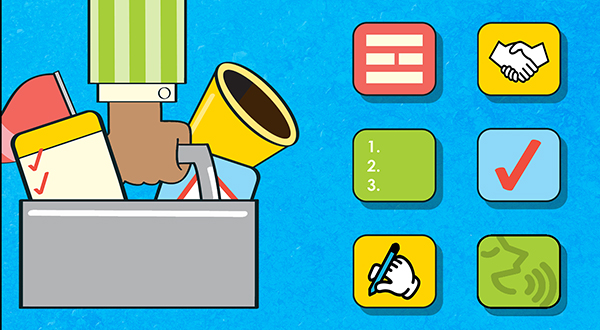 The Church Communicator's Toolkit is loaded with real-world insights, helpful tips and
inspiring video messages from a local church communicator. Learn how to address
common communication challenges, implement deadlines in your church, and deal
with administrative issues related to your social media. You will also learn how to
jump-start a communication plan, set goals, improve your online accessibility, and
archive the intellectual property your church creates.
Register on the right to gain access to the content for this online communications
training course.
We are collecting your first name, last name and email address in order to register you for this training opportunity. Submitting your zip code is optional, but it will help us build your profile as UMCom further implements features to enable each user to customize their communication preferences and details.

The information you provide is safe with us! United Methodist Communications will never share, trade or sell your personal information. You can opt-out of communications at any time by clicking the link in each email. See our privacy policy.