A United MEthodist Alert webinar
Informational Webinar
On May 31, 2023, the National Plan for Hispanic/Latino Ministry of the United Methodist Church (NPHLM) held an informative bi-lingual webinar about new state regulations being planned federally (Asylum Ban, Title 42), in Texas (HB 7) and Florida (SB 1718) that will potentially impact churches serving immigrant communities. This webinar was presented in partnership with the General Board of Church and Society (GBCS) and General Commission on Religion and Race (GCORR) with communications support provided by United Methodist Communications (UMCOM).
A panel of local organizers from the affected states of Florida and Texas provided guidance on how local churches and ministry partners can navigate the pending changes while still ministering to these communities.
The National Plan for Hispanic/Latino Ministry encourages anyone who is interested in learning more about these issues to watch the webinar and share the information with their friends and colleagues. They believe that together, we can work to ensure that the United Methodist community is informed, empowered, and prepared to respond to these changes.
Editor's note: An updated version of the webinar includes media sources and subtitles for Bishop Easterling's opening prayer. View updated webinar archive.
Webinar Informativo
El 31 de mayo de 2023, El Plan Nacional para el Ministerio Hispano/Latino de la Iglesia Metodista Unida (NPHLM) presento un webinar informativo bilingüe sobre las nuevas regulaciones que se están planeando en lo federal (Asylum Ban, Title 42), en Texas (HB 7) y en la Florida (SB 1718) que potencialmente impactarán a las iglesias que sirven a las comunidades inmigrantes. Este webinar se presento en colaboración con la Junta General de Iglesia y Sociedad (GBCS) y la Comisión General sobre Religión y Raza (GCORR) y recibio apoyo en comunicaciones de Comunicaciones Metodistas Unidas (UMCOM).
Un panel de organizadores locales de los estados afectados de Florida y Texas proporciono orientación sobre cómo las iglesias locales y los socios del ministerio pueden navegar los cambios pendientes sin dejar de ministrar a estas comunidades.
El Plan Nacional para el Ministerio Hispano/Latino anima a cualquier persona que esté interesada en aprender más sobre estos temas a ver el webinar, y a compartir la información con sus amigos y colegas. Juntos, podemos trabajar para asegurar que la comunidad Metodista Unida esté informada, empoderada y preparada para responder a estos cambios.
Nota editorial: Una versión actualizada del webinar incluye fuentes multimedia y subtítulos para la oración de apertura por parte de la Obispa Easterling. Puede verla aquí.
What does The United Methodist Church say about immigration?
The United Methodist Church affirms the worth, dignity, and inherent value and rights of all persons regardless
of their nationality or legal status. United Methodist churches throughout the United States are urged to build bridges
with migrants in their local communities, to learn from them, celebrate their presence in the United States
and recognize and appreciate the contributions in all areas of life that migrants bring.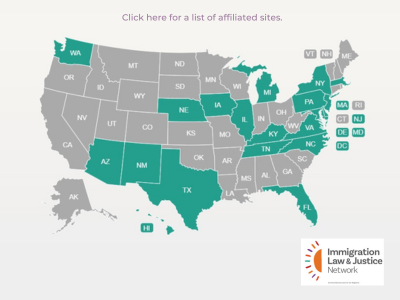 The Immigration Law & Justice Network
At 19 affiliated sites across the United States, our passionate teams offer trustworthy legal counsel, advocacy, and support services with compassion and respect for all.
View more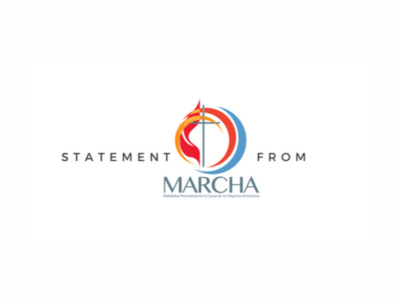 MARCHA & ILJN ask you to sign this statement
As a network of legal service providers and people of faith, we know that these bills are cruel, immoral, and unnecessary. Our biggest sin is silence, which makes us complicit of this evil. We must join forces to achieve justice for our immigrant community.
View and sign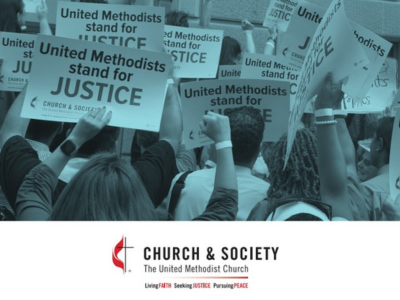 Creating Change Together
This toolkit offers the biblical and United Methodist grounding for civic engagement as well as strategies and tactics that you can do as an individual or group to pursue the common good.
Download toolkit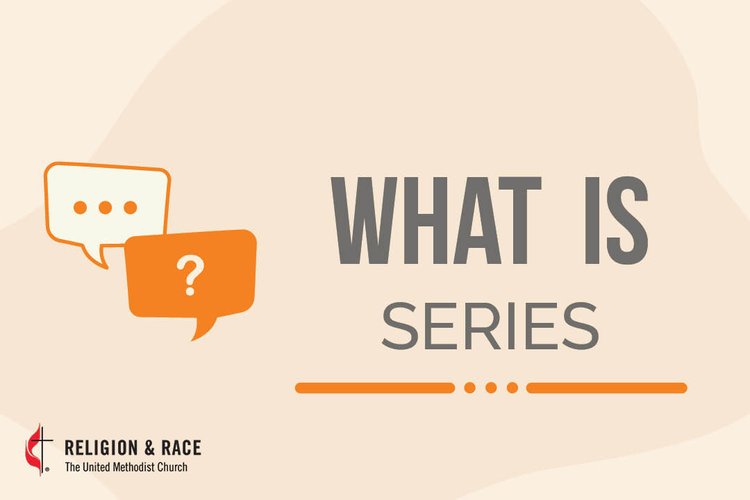 General Commission on Religion and Race offers "What is?" series
This series offers this compilation of concise definitions, examples, and Biblical/theological foundations to create common vocabulary for Christians as we engage in anti-racism work. GCORR's hope as you engage this series, is that the learning equips you to move into deeper waters in anti-racism work in your respective context.
View more
Presenters: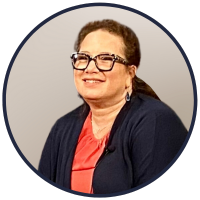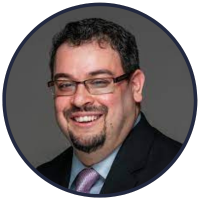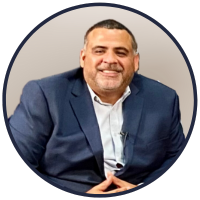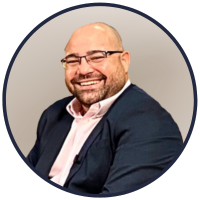 Presenters via Zoom: