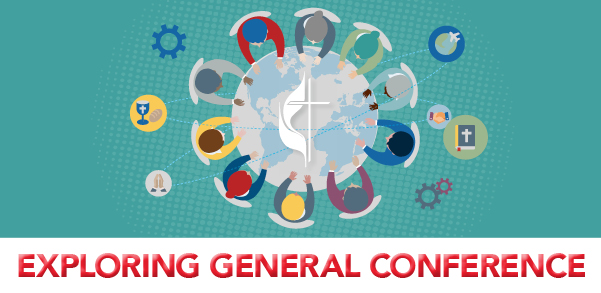 Exploring General Conference is an online course of The United Methodist Church provided by United Methodist Communications. You are about to embark on a journey to gain a better understanding of how the church works. You'll learn about it's rich history, legislative process, and exciting future.
You will experience General Conference by reading short articles, taking quizzes, digging deeper with supplementary materials, and interacting with multimedia.
The self-directed online course will give you the basic information you need to understand the importance and function of General Conference.
What will I learn?
By the end of this course, you will be able to:
Understand what General Conference is and how it works
Understand the historical roots of United Methodism through the lens of General Conference
See how General Conference relates to the organizational structure of the United Methodist Church globally
Understand how changes to the Book of Discipline and other church policies are made by General Conference
Cost: Free
---