Ever held a "War and Peace"-thick restaurant menu and felt staggered by indecision as you consider all of the options? (I'm looking at you, Cheesecake Factory!) While on one hand, an abundance of choice may be overwhelming, on the other, it can be a very good problem to have.
The menu of church communication services and tools available from United Methodist Communications (UMCom) is similarly extensive. While some church leaders may never need some of our resources, each resource is created to cater especially to you — a leader in a local United Methodist congregation.
The marketing, training, research, journalism and other communications professionals (artists, writers, videographers, photographers, editors) at UMCom often meet with leaders and staff from annual conferences, districts and churches. Recently, someone suggested that we provide a top-10 list of the services UMCom provides.
We measured what's viewed and downloaded to identify what services/resources are most used by churches. They are … drumroll, please!
And the No. 1 resource option: Marketing services and promotional grants for local churches.
These (mostly free) honorable mentions may rank higher on your list, depending on your church's needs:
… and much more!
Too often, we learn that churches have paid heavy fees for design, marketing or media services. Church staff can become frustrated trying to do tasks that they're not trained to do. They also may see lower results in their outreach efforts due to materials created without proper tools and skills.
Our purpose is to use our talents to bring positive awareness of The United Methodist Church globally, nationally, regionally and, yes, locally. Churches are our clients and our top priority. We're here to serve you. In many cases, it's easy to do and may require minimal to no monetary investment from your church — thanks to congregations' support of the World Service Fund.
Visit ResourceUMC.org and discover all the resources available to reach your community and grow your church. (Also, be sure to follow the Facebook page and Twitter feed for information from all of the general agencies of The United Methodist Church.) If you need to reach out for specific project help, contact us to find an expert.
---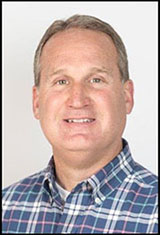 Greg Petree enjoys directing the marketing and advertising team at United Methodist Communications. He previously spent 13 years in the publishing industry, promoting multiple No. 1 bestsellers. Greg's passions include college football, golf and cruise vacations. Growing up in Memphis, Tennessee, Greg's family rented a house from Elvis Presley, had checks signed by Elvis' father, went to church with Elvis' stepmom and had friends that took karate lessons with the king. Elvis is still alive, you know.