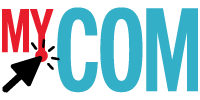 BETTER CHURCH COMMUNICATION IS EVANGELISM
We are collecting your email so that we are able to send
you this newsletter. The other information requested above is optional, but it will help build your profile as United Methodist Communications (UMCom) further implements features to enable each user to customize their communication preferences and details. We look forward to being more interactive with our subscribers.
Your privacy matters. UMCom will never share, trade or sell your personal information. You can unsubscribe at any time by clicking the link in each email. See our privacy policy.
Our church competes for attention in a noisy, marketing savvy (or weary) world. Learn how to reach out more effectively! Get share-worthy tips for promoting your church using emerging trends, tutorials, marketing, social media, outreach and technology from the award-winning e-newsletter.
Watch for the latest from MyCom every two weeks, you'll find
New technology for churches
Step-by-step tutorials
Emerging trends
Easy turnkey outreach ideas
Proven giving campaign plans
Basic to advanced social media
"MyCom, thanks for all you do to keep us informed, especially during demanding times. God is blessing us with you and your hard work."
— Pastor & subscriber