In early February, Jennifer Rodia, Tim Tanton and our newly retired colleague Mike DuBose traveled to Kyrgystan for communications training in Eurasia.
Jennifer shares her social media journals from the trip to give us all a taste of what they were blessed to experience during their travels.
Feb. 3, 2023 – On my way! – Istanbul International Airport
It's morning in Nashville, but here in Istanbul the sun is setting. Next stop - Bishkek, Kyrgyzstan.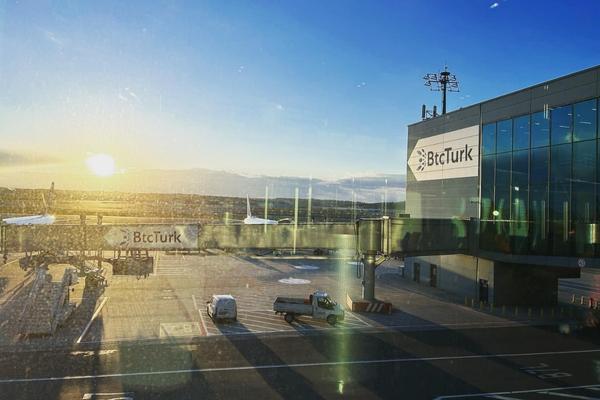 Feb. 4, 2023 - Bishkek, Kyrgyzstan
You can travel halfway around the world and still find things that remind you of home.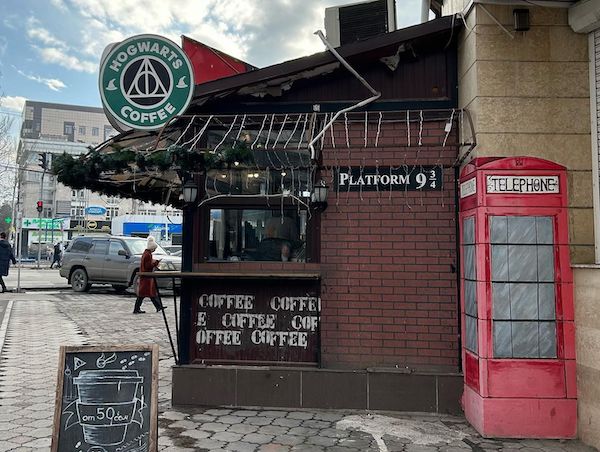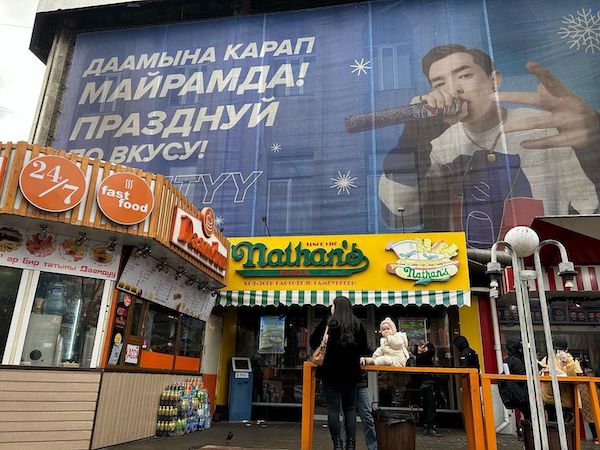 Feb. 5, 2023 - Bishkek, Kyrgyzstan
Today began with a worship service at Bishkek UMC where people from Kyrgyzstan, Kazakhstan, India, Pakistan, and Russia all joined their voices together. From there we drove three hours out of the city to where we will hold the training. The snow eventually cleared to reveal the beautiful mountains.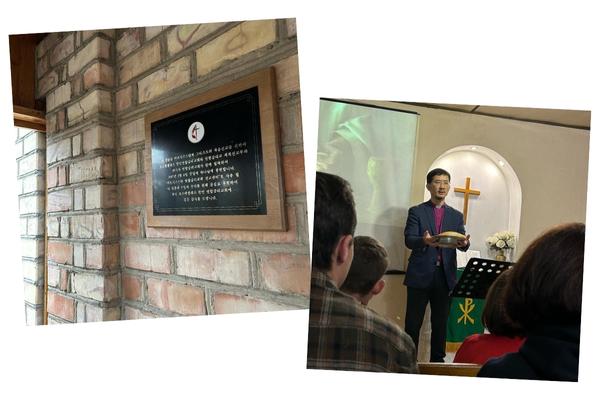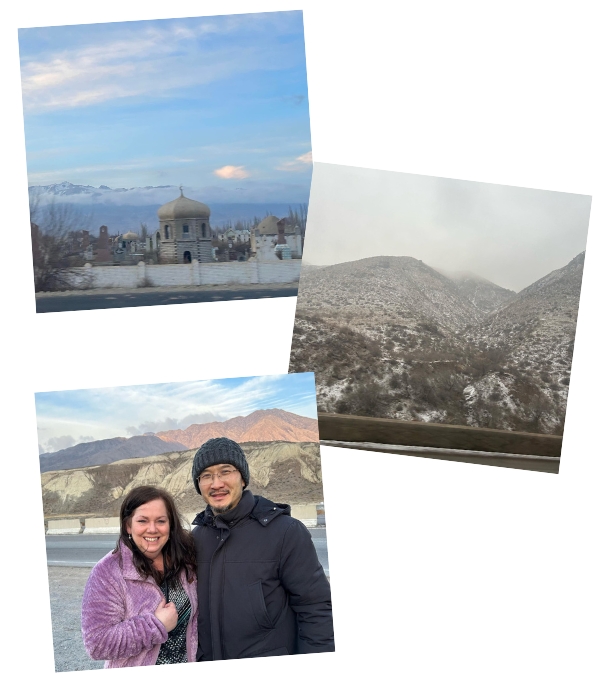 Feb. 6, 2023 – Good night = Good Morning
Got to tell my guys good night on my morning walk before we start our day.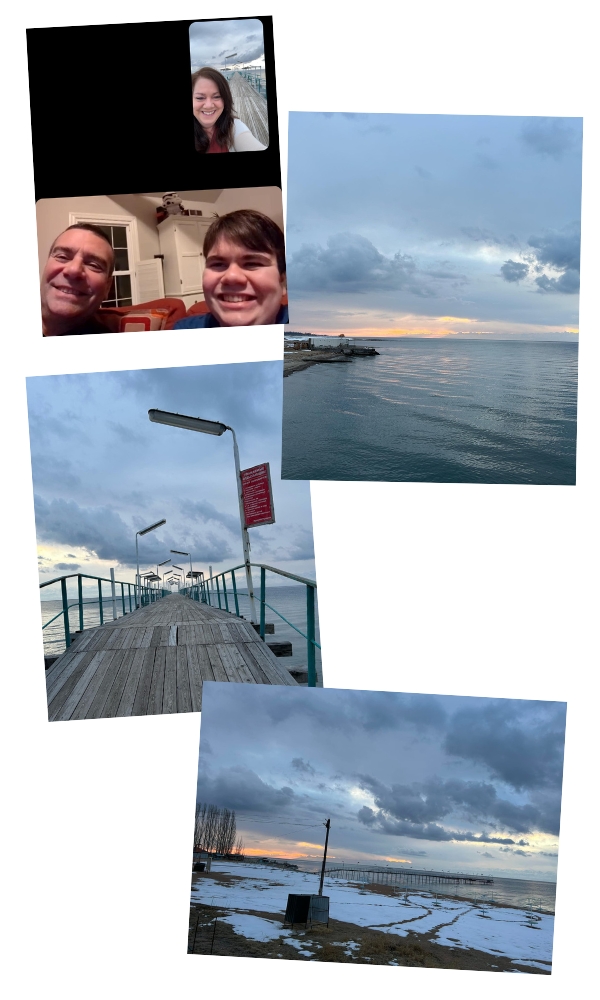 Feb. 9, 2023 - Painted mountains
One of the many treasures this week has been the opportunity to witness as the first rays of light paint the mountains pink. I got up early each day to walk and pray and this was a gift. Photo credit to Mike DuBose for so beautifully capturing this magical moment.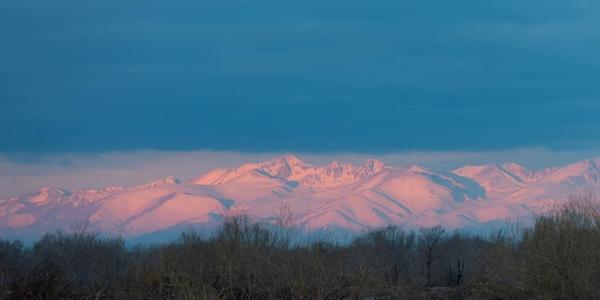 Feb. 9, 2003 – Issyk Kul Lake, Kyrgyzstan
While walking this morning, Mike DuBose and I set off in search of the elusive red squirrel. We tracked it through the trees, stomping on the crunchy snow as we followed the sound of its scratching claws, and eventually Mike was able to capture this image. It pays to travel with an award winning photographer!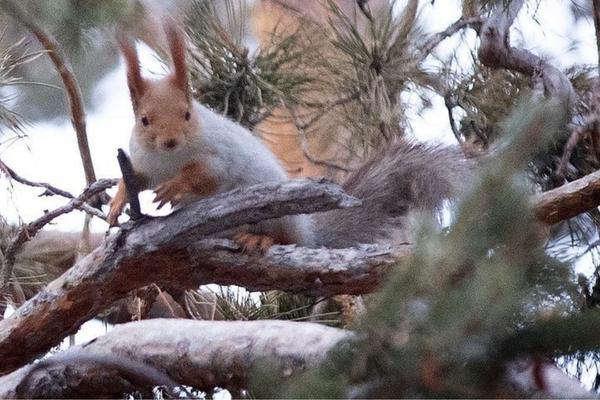 Feb. 9, 2023 - Eurasia Communications Training - Issyk Kul Lake, Kyrgyzstan
We finished three days of communications training with members of the Eurasia conference. We learned from each other across a spectrum of disciplines including strategic planning, marketing, social media, storytelling, video and photography. This is an experience I will never forget chiefly because of the friendships built. At a time in our world where division surrounds us, it is a true joy to find common ground and understanding. And as a fitting end to our training, we headed out of the classroom to practice our skills capturing one last sunset.




Feb. 10, 2023 - Kainda, Kyrgyzstan
Today we drove several hours to Kainda UMC to meet with the women's ministry there. The hospitality and generosity we encountered leaves me humbled. One of the women present walked 45 minutes to get to the church and another rode her bicycle through the snow to join us. I was also so struck by how they used every bit of their building and grounds to serve. In an area where there are few activities for youth, this District Superintendent/Pastor and his wife have created a place for the neighborhood children to play sports and learn together. Their creative use of space within the church was inspiring too. The same room where we worshipped transformed moments later into a dining space where we enjoyed the feast they had prepared. The community they share is evident the moment you see them interact and it was a joy simply to be part of it.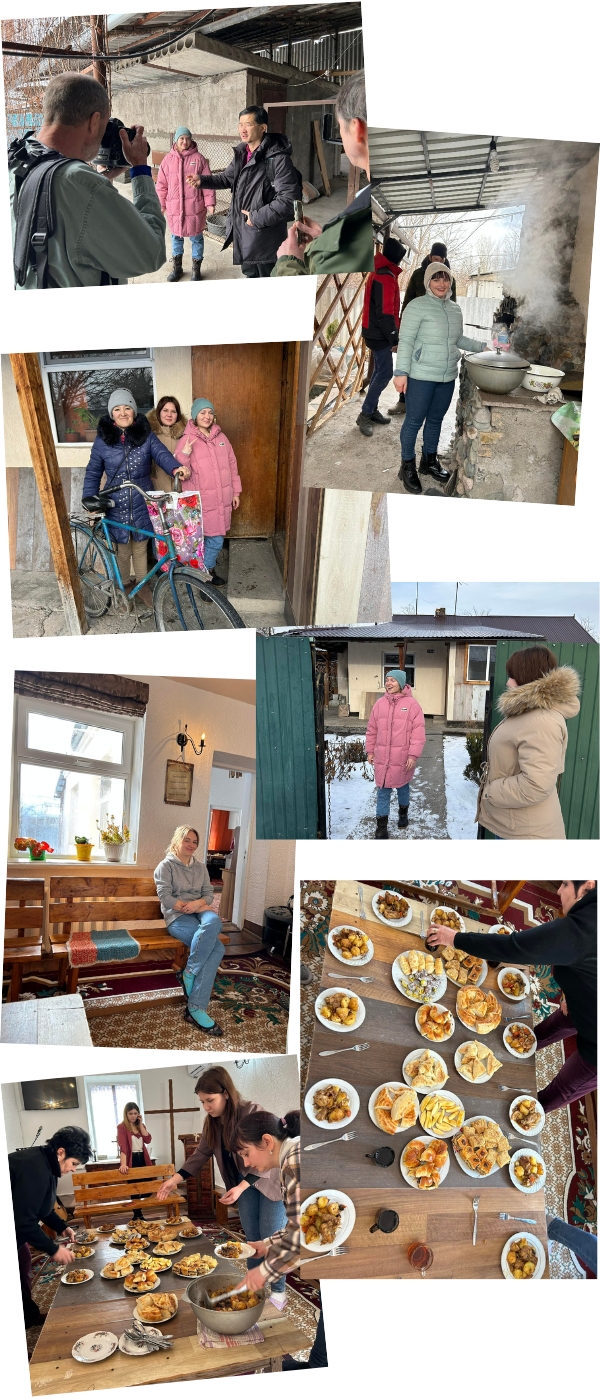 Feb. 11, 2023 - Mountain Alarcha - Bishkek, Kyrgyzstan
We were told that Kyrgyzstan is 90% mountains and I believe it. Wherever we have been on this journey, mountains are always visible in the distance. On the way to visit with a deacon and his wife to see the ministry they are doing with orphans, we had the opportunity to actually go up into the mountains. Fresh snow had fallen the night before and continued to fall while we walked. The temperature was in the 20's, we were up at an altitude of about 20,000 feet and at one point I realized that the water vapor from my breath was freezing on my hair. I cannot describe the sense of awe I experienced walking through this majestic landscape. Truly unforgettable!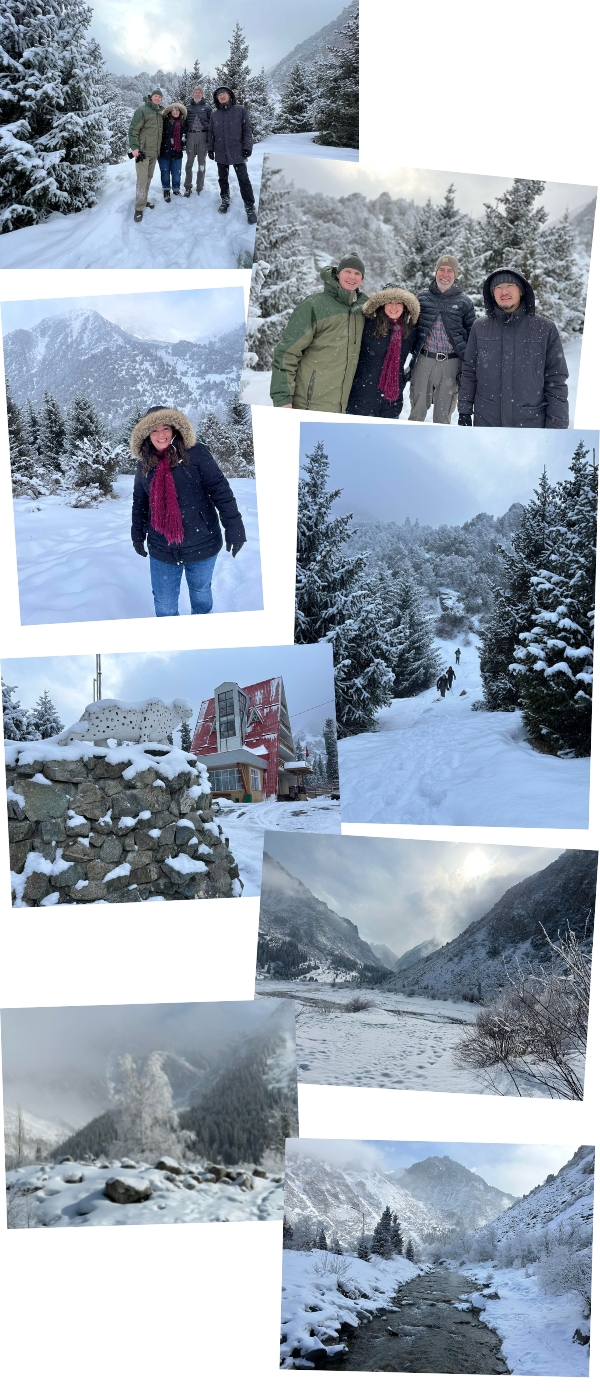 Feb. 12, 2023 - A time for worship
This morning we were on the road before the sun was up. We actually got to watch the sunrise through the back window of the van while we drove to Kara Balta United Methodist Church. This church is another amazing example of what can happen when you have faith. It is a beacon of hope in its community and in spite of the fact that Christians here face persecution, it is outgrowing its space and is in the midst of building a new sanctuary that will hold 160 people. A particularly moving part of the service for me was when people got up and spontaneously shared the different ways God was working in their lives. And it is always fun to hear familiar praise songs sung in another language – the youth thought it was funny when I sang along to Way Maker in English. After service, we shared a meal that had been prepared over the fire outside and then we set off into the mountains again, this time with the entire youth group of about 70 students.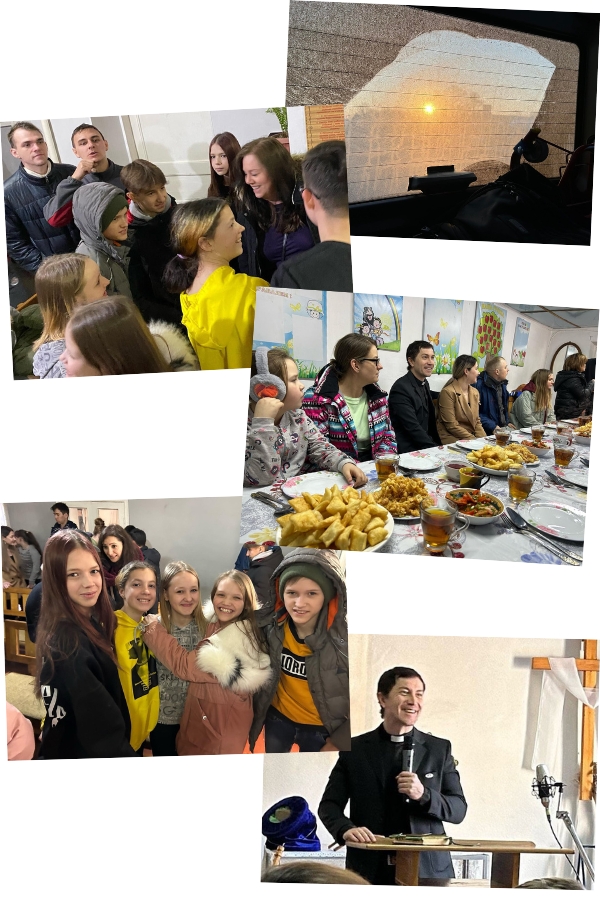 Feb. 13, 2023 - Youth Ministry
So this is what youth ministry looks like in Kyrgyzstan… Three buses took the students to the mountains where they went sledding, heard a powerful message preached from on top the roof of a car and then ate chicken prepared over an impromptu campfire. What a great way to end this journey! I will truly miss this place and the amazing friends I have made here.