Global Ministries helps identify and assist people who are responding to God's call to mission and volunteer service, providing training, resources, and support for the missionaries in the global context, including the U.S. context.
There are over 350 missionaries serving in more than 60 countries as pastors, teachers, doctors, nurses, social workers, church planters, evangelists, and in a variety of other ways through various forms of denominational or ecumenical ministries.
Global Ministries connects churches and individuals with missionaries to provide financial, spiritual, and emotional support through a covenant relationship. Missionaries connect the church in mission.
Missionaries
Commissioned full-time missionaries witness and serve in different locales and cultures and engage in a range of professions and activities. A tangible connection between the church and mission, these individuals usually serve outside their country of origin, as pastors, teachers, doctors, nurses (or in other healing ministries), social workers, church planters, evangelists and in a variety of other ways.
Learn more
---
Church and Community Workers
For more than 135 years, Church and Community Workers have answered God's call to accompany the poor. CCWs serve in a wide variety of contexts, joyfully adding their gifts and graces to the communities they serve. As their name implies, CCWs take the church into the community and bring the community into the church, working to bridge the distance between programs and resources.
Learn more
---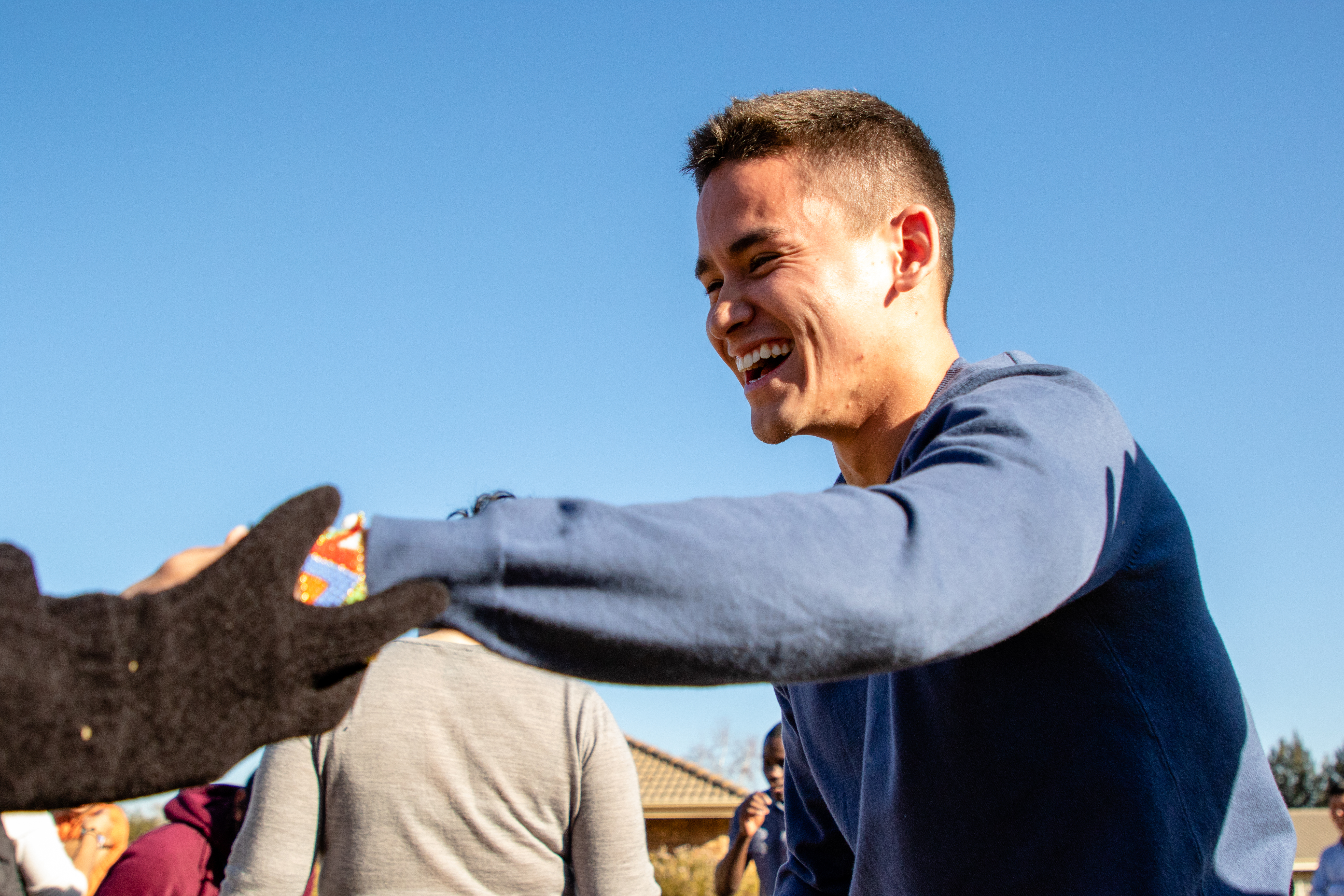 Joshua (Yoshi) Kuramoto is a Global Mission Fellow. Born in Japan and a citizen of the United States, Kuramoto is spending two years in Germany helping refugees and migrants effectively integrate.
Global Mission Fellows
Service placements for young adults in US-2 or international tracks provide opportunities to connect, engage, and grow professionally, personally, and spiritually. During their two years of service, Global Mission Fellows experience community and reflect on their leadership while engaging in justice work and becoming ambassadors for mission. Many GMFs find their experience in the field impacts the rest of their lives.
Today more than 114 GMFs are serving in 37 countries around the world.
Recent International Track locations include: Colombia, Germany, Grenada, Ireland, Japan, Kenya, Mexico, Mongolia, the Philippines, Russia, South Africa, South Korea, and Tanzania.
Recent U.S. locations include: Detroit, Miami, Nome, Philadelphia, San Francisco, Seattle, and Washington, D.C.
Learn more
---
Mission Volunteers
Each year tens of thousands of United Methodists serve as short-term mission volunteers across the globe. While most go in teams organized by local churches, many individuals become mission volunteers serving terms of two months to two years. They use their skills and abilities to strengthen communities in the U.S. and around the world.
Global Ministries works in partnership with the United Methodist Volunteers in Mission (UMVIM) network and host communities to provide training and support for mission volunteers.
---
Additional Volunteer Opportunities
Learn more about Primetimers, educational and mission experiences for older adults, and NOMADS, who provide volunteer labor for United Methodist organizations. Consider an invitation to be part of a work team and engage in pastoral ministry opportunities in Alaska or serve as an individual volunteer or part of a team in the Red Bird Missionary Conference. Check out teaching English in China through the Amity foundation.
Learn more