February 22 is Ash Wednesday, the beginning of the season of Lent. During Lent, Christians prepare to celebrate the miracle of Easter through prayer, fasting and other spiritual disciplines.
Studies and devotional resources are available from Abingdon Press, the Upper Room and the Society of St. Andrew to help church leaders and congregants experience Lent as a season of reflection and attentiveness. Many are available to order in bulk or come with leader kits. Most are appropriate for individual use and for Sunday school/small group or congregation-wide studies.
---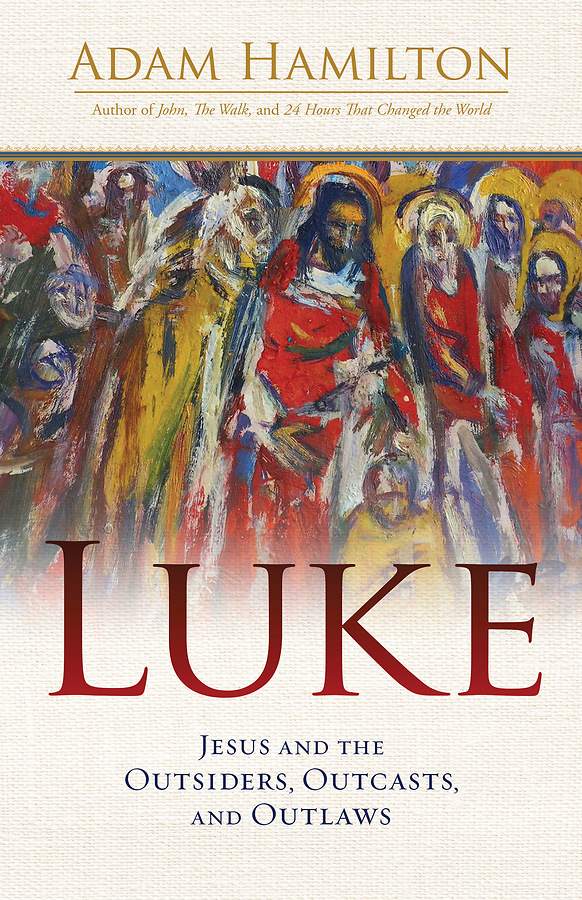 Luke: Jesus and the Outsiders, Outcasts and Outlaws
(Abingdon Press)
The Rev. Adam Hamilton explores the life, teachings, death, and resurrection of Jesus as told in the Gospel of Luke. Through Luke's stories we find Jesus' care and compassion for all as he welcomes sinners and outcasts. As we study Luke and see Jesus' concern for those who were considered unimportant, we hear a hopeful and inspiring word for our lives today. The book itself is available along with a leader guide, leader kit, DVD, worship resources and media resources.
---
Finding Jesus in the Psalms (Abingdon Press)
In this book author Barb Roose guides the reader through a meaningful encounter with the Psalms during the season of Lent. Combining an interpretation of the psalms with real life stories, the study moves through the familiar words of Psalm 23 toward the painful cries of Psalm 22 uttered by Jesus on the cross. The book itself is available along with a leader guide and DVD.
---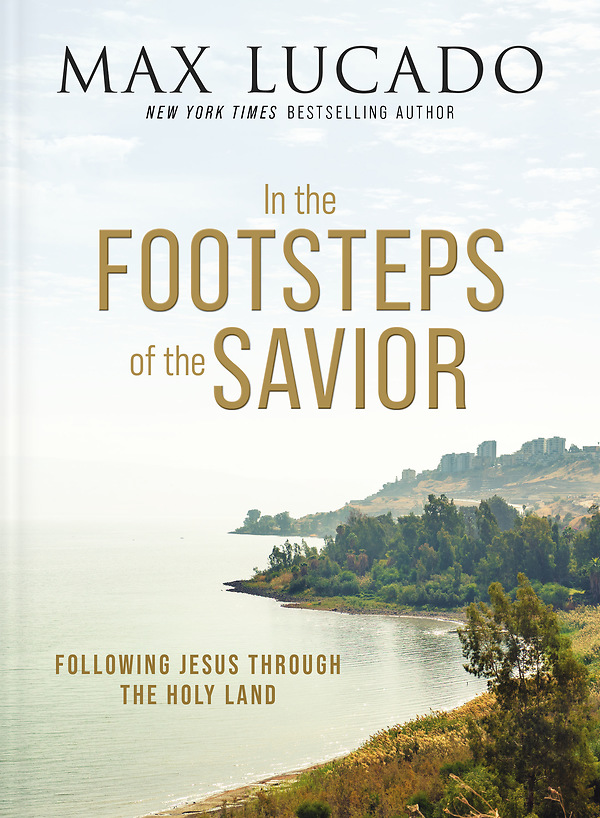 In the Footsteps of the Savior: Following Jesus through the Holy Land (Abingdon Press)
The Rev. Max Lucado takes readers on an unforgettable journey following Jesus through his life on earth, giving them a chance to see the Holy Land and God's heart for humanity in a brand-new light. With beautiful photographs and thoughtful questions for reflection this book takes the reader on a journey through Bethlehem, Nazareth, Galilee, the Jordan River, Bethany, Jerusalem, and more. The book itself is available along with a study guide, DVD and streaming video.
---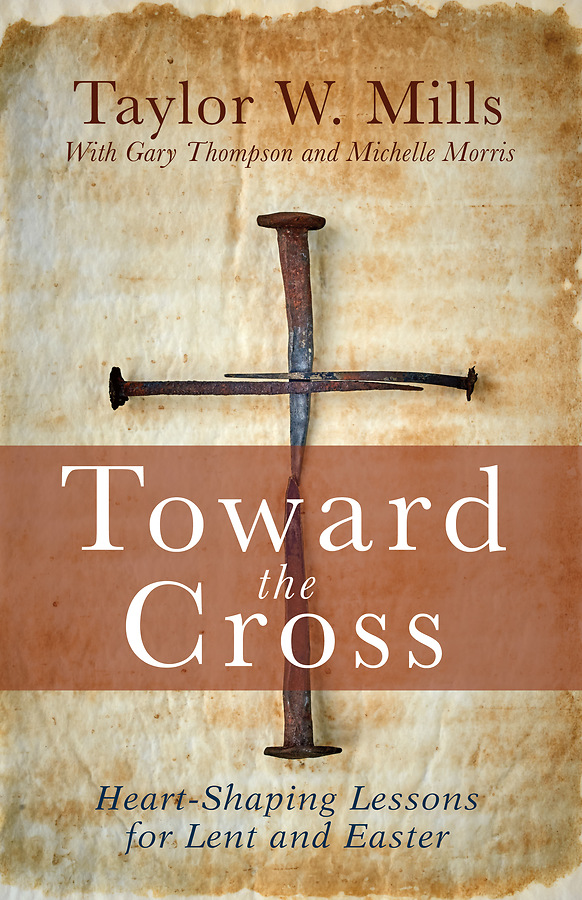 Toward the Cross: Heart-Shaping Lessons for Lent and Easter (Abingdon Press)
In this seven-week study authors Taylor W. Mills, Gary Thompson and Michelle J. Morris help readers explore the qualities and characteristics of Christian discipleship that lead you to claim Jesus as your highest priority. Each week includes a group session based on the traditional Gospel texts with supporting daily readings. Order this book in print or ebook form.
---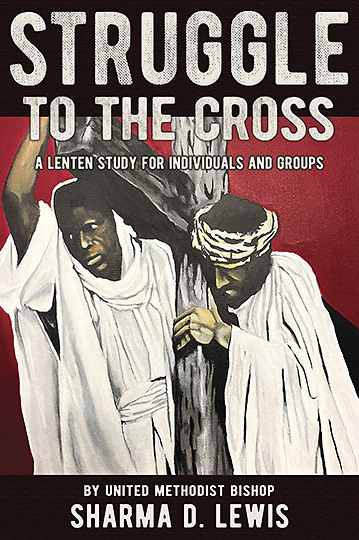 Struggle to the Cross (Abingdon Press)
Struggle to the Cross is a new Lenten study by best-selling author and United Methodist Bishop Sharma D. Lewis. Bishop Lewis invites readers to observe Lent by introspection, repentance, forgiveness, renewal, prayer, fasting and Biblical study. Each daily reading ends with the "My Action" section, inviting readers to put into practice what they have read and reflected upon. Each Sunday, readers are asked to reflect and journal on the past week's study using questions provided by the author. Order this study in print or ebook form.
---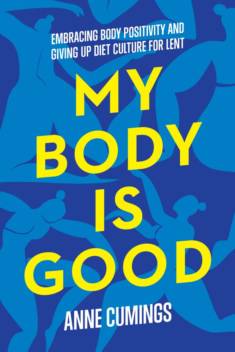 My Body Is Good: Embracing Body Positivity and Giving Up Diet Culture for Lent (Upper Room Books)
Author Anne Cumings recalls growing up in a culture that scrutinized her body as a source of weakness and sin. Now, equipped with a body-positive mindset, she has created an engaging and uplifting study, My Body Is Good, to guide readers through a Lenten season of celebrating their bodies. Written specifically for women, each daily meditation offers a scripture passage, a reflection, and a prayer. Readers are encouraged to capture their questions, ideas, and thoughts through journaling and other spiritual practices, all with the intention of healing from diet culture. This resource is available in print or ebook format.
---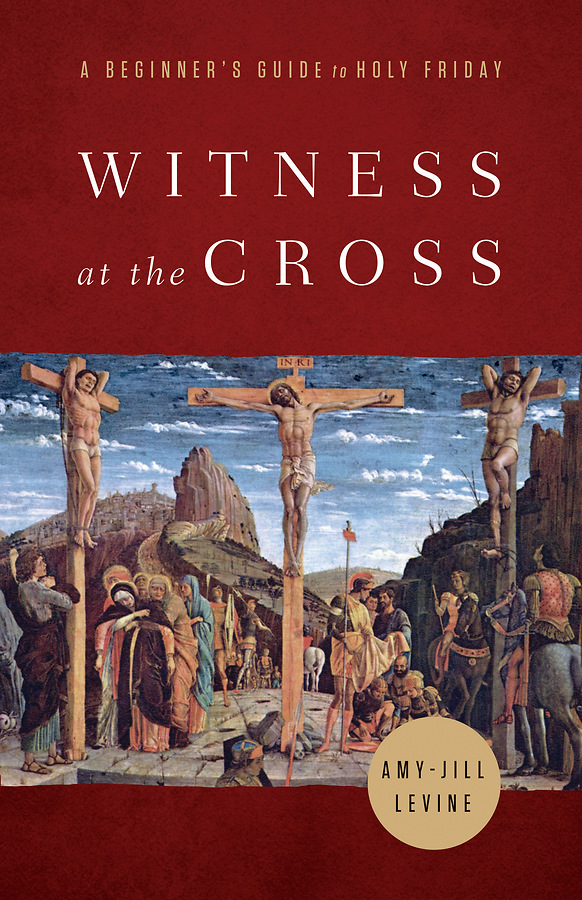 Witness at the Cross: A Beginner's Guide to Good Friday (Abingdon Press)
Experience Holy Friday from the perspective of those who watched Jesus die. In Witness at the Cross, Dr. Amy-Jill Levine shows how the people at the cross each have distinct roles to play in the Gospels. The story of Jesus's death is not something we just read: we think about it, and we experience it; we hear the taunts of the soldiers, the priests, and the passersby even as we hear the famous "seven last words" from the cross. Available resources include the book itself, a leader guide and/or kit and a DVD.
---
The Lord's Prayer: The Meaning and Power of the Prayer Jesus Taught (Abingdon Press)
Most Christians know the Lord's Prayer by heart. But do we really understand and appreciate the meaning and power of its words, what we ask of God each time we pray it? In The Lord's Prayer: The Meaning and Power of the Prayer Jesus Taught, pastor and bestselling author Adam Hamilton guides us to really know—and really pray—the Lord's Prayer. He explores each of its rich lines and their meaning in the Bible, illuminating what we ask of God and what we ask of ourselves through its words. And he teaches us how to use it as a pattern for our own prayer life. The book itself is available along with a leader guide, leader kit, DVD, worship resources and bookmark packets (25 per packet).
---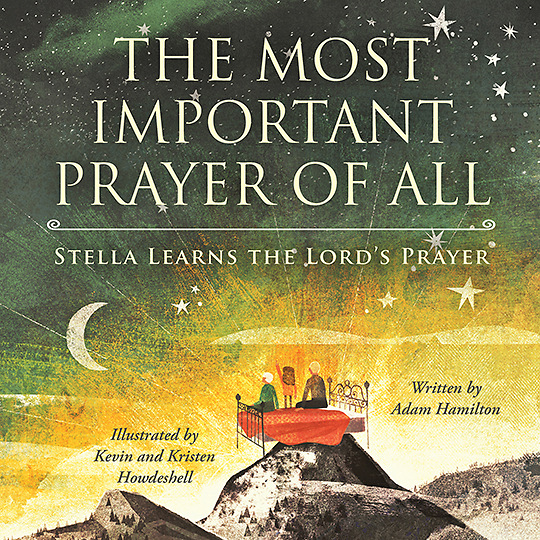 The Most Important Prayer of All (Abingdon Press)
In this new children's book by the Rev. Adam Hamilton, a little girl learns the meaning of the Lord's Prayer from her grandfather. Sold in packs of 10 for churches to purchase and give to families. This book recommended for ages 3-12 is perfect for parents, grandparents and other caregivers to read with children.
---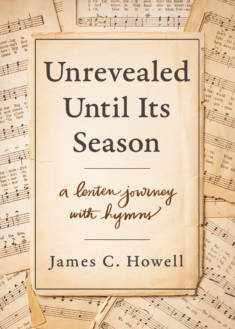 Unrevealed Until Its Season (Upper Room Books)
The Rev. Dr. James C. Howell provides this meaningful Lenten devotional guide for individuals and small groups, Unrevealed Until Its Season is also a valuable resource and perfect gift for musicians as they prepare for worship, and for ministers as they lead worship. Howell ponders phrases from old and new hymns, such as "Be Thou My Vision," "Hymn of Promise," "All Creatures of Our God and King," "For Everyone Born," "Come, Thou Fount of Every Blessing," "Lift High the Cross," and "When I Survey the Wondrous Cross." The book is available in print or eBook formats.
---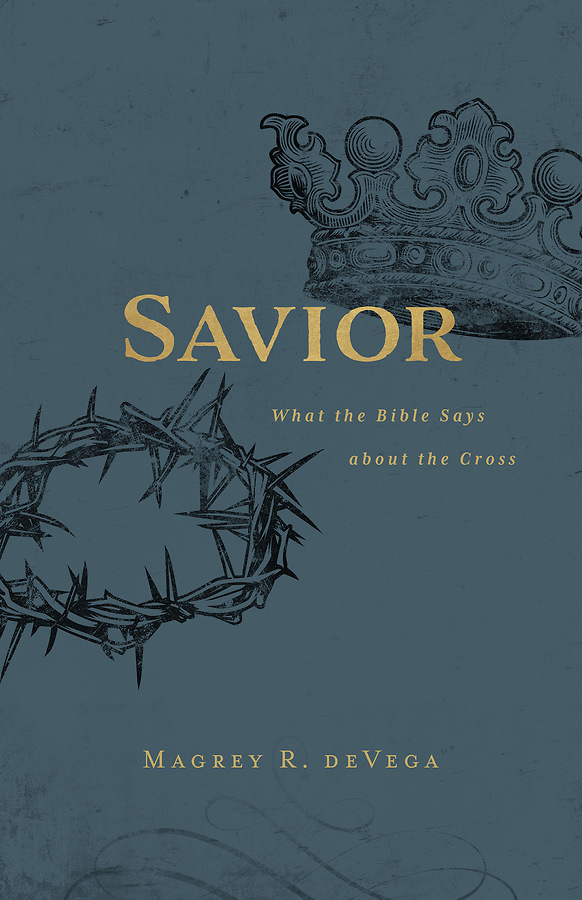 Savior: What the Bible Says about the Cross (Abingdon Press)
As Christians, we're taught that Christ died on the cross to bring us salvation. We know this, but do we understand it? What exactly did Jesus do to save us from our sins? Was the cross really necessary? Could there have been another way? The Rev. Magrey deVega explores the mystery of salvation through the cross, helping readers find a deeper love for God and others while strengthening their commitment to follow Jesus. Along with the book
itself
, readers can purchase a
leader guide
or
DVD
.
---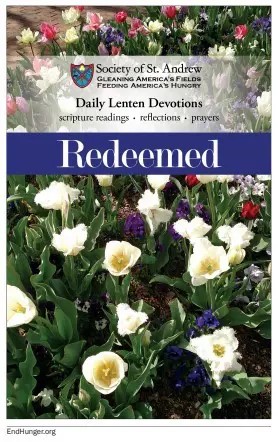 Redeemed: Lenten Devotionals (Society of St. Andrew)
These devotions contain daily meditations, prayers and guidance written by pastors, missionaries and laypeople from many different Christian traditions. The 2023 theme is "Redeemed." The devotionals can be used by individuals, small groups or congregations.
---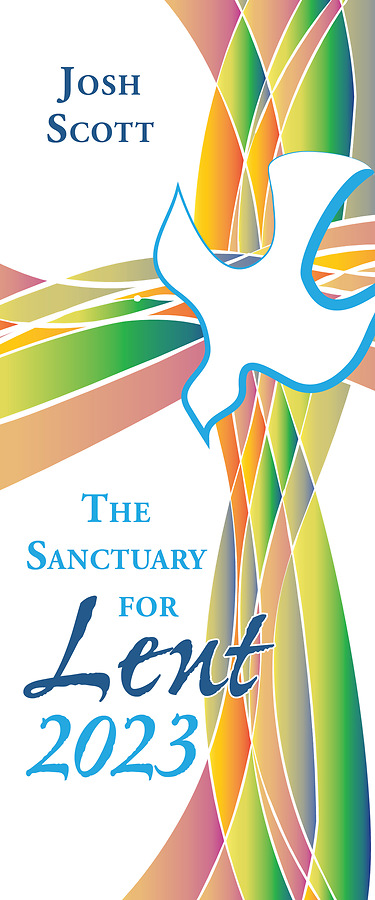 The Sanctuary for Lent 2023 (Abingdon Press)
The Sanctuary for Lent 2023 contains brief readings for each day in Lent, from Ash Wednesday through Easter Day, including a suggested Scripture, a short devotion, and a short prayer—all based on the Revised Common Lectionary. This annual favorite helps readers faithfully journey through Lent as they prepare to experience the joy of the Resurrection. Along with being a great congregational resource, it is an excellent gift for family, friends, and those your congregation connects with through outreach. Order a 10-booklet packet today.
---
Philip J. Brooks is a writer and content developer with the leader communications team at United Methodist Communications, Nashville, Tennessee, USA.