PRESS RELEASE
October 9, 2018
GCORR Board Continues Investment in Global Church
Grassroots engagements yield partnerships and synergies around intercultural competency, institutional equity, and vital conversations.
WASHINGTON D.C.– The General Commission on Religion and Race (GCORR) board of directors and executive staff met with episcopal and local leadership across Africa in their ongoing commitment to partner with Central Conferences in forwarding the work of intercultural competency, institutional equity, and vital conversations, the 3 lenses of the GCORR Ministry Model. Board and staff traveled to Zimbabwe, Uganda, and the Democratic Republic of the Congo to better understand tribalism throughout these regions and to support ongoing efforts that build bridges across tribal lines.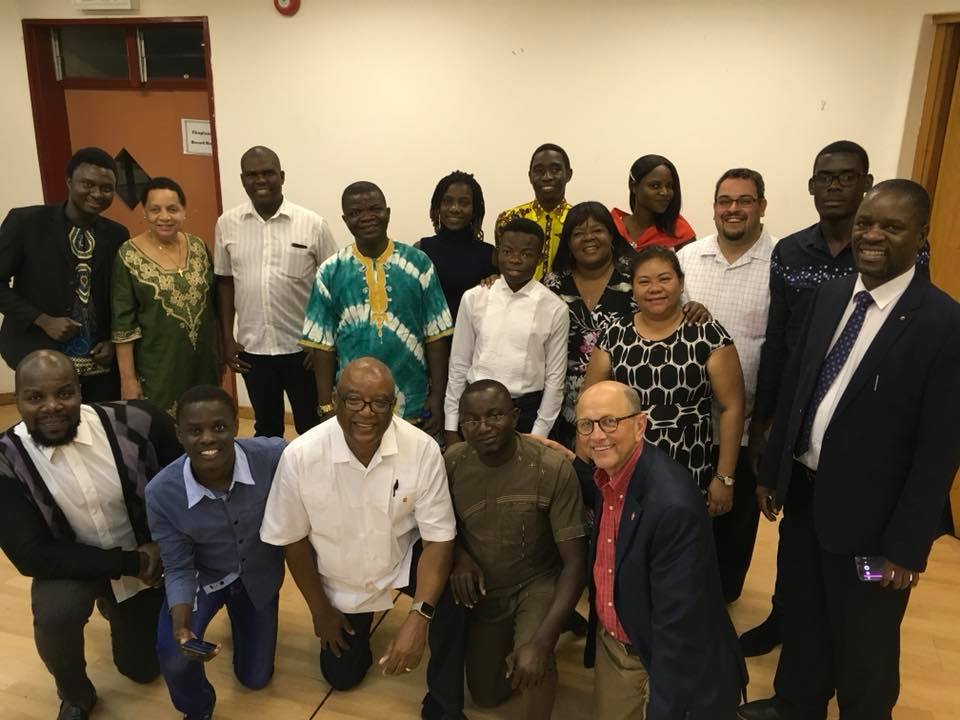 GCORR board members meet with key student community leaders of Africa University.
Board President Bishop Earl Bledsoe traveled with GCORR board and staff to Zimbabwe to establish a partnership between the agency and Africa University, and to see how cultural diversity is experienced in a pan-African educational context. Bishop Bledsoe noted, "The administration, faculty, and student body are working to break down the dividing walls of culture, tribal, and ethnic barriers on the continent of Africa using intercultural competency and vital conversations to accomplish their stated goals. I believe there are numerous possibilities for a fruitful partnership in the future."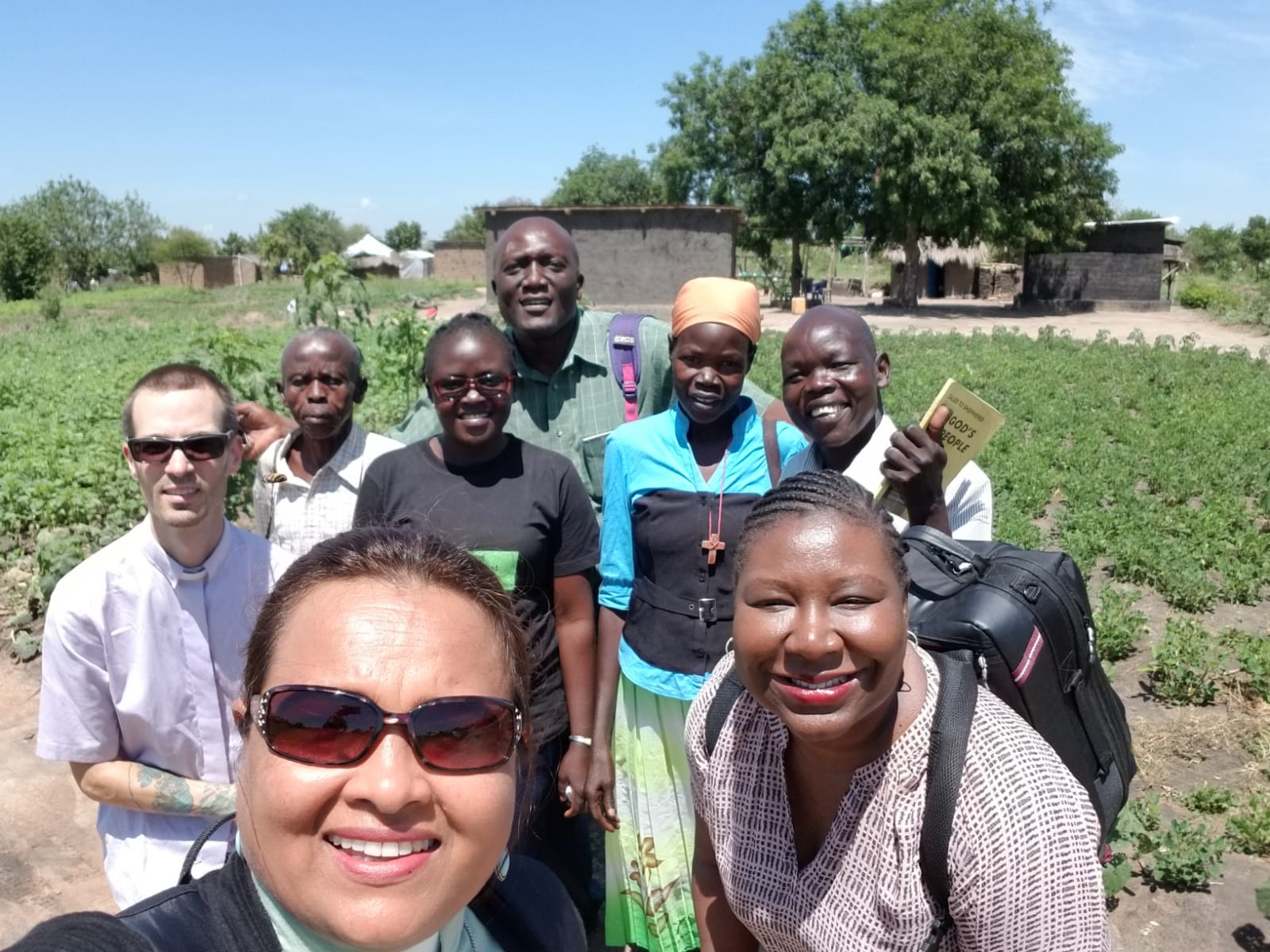 General Secretary Erin Hawkins and board members Rev. Alka Lyall, Matthew Barlow, and David Muwaya visit a refugee church in Arua, Uganda and meet with South Sudanese refugees.
GCORR General Secretary Erin Hawkins traveled with another group to Uganda. Hawkins stated, "Our trip to Uganda allowed us to see first-hand the difficulties of life for Congolese and South Sudanese refugees. GCORR is more committed than ever to do our part to address the root causes that fuel the discrimination and injustice faced by migrant and refugee people all over the world, namely racism, violence, and political and social oppression."
Board member Rev. Ben Adams traveled with a third group to the Democratic Republic of the Congo (DRC) and reported, "The United Methodist Church in the East Congo Conference is doing excellent work to restore unity in this territory. Despite the significant obstacles this community faces–tribal conflict, water shortages, and health crisis–the people we met are faithfully answering the call to address the immediate needs of the community, while also tackling the undergirding issue of tribal rivalry in creative and spirit-led ways. The church is truly a blessing and sign of hope for the people of the DRC."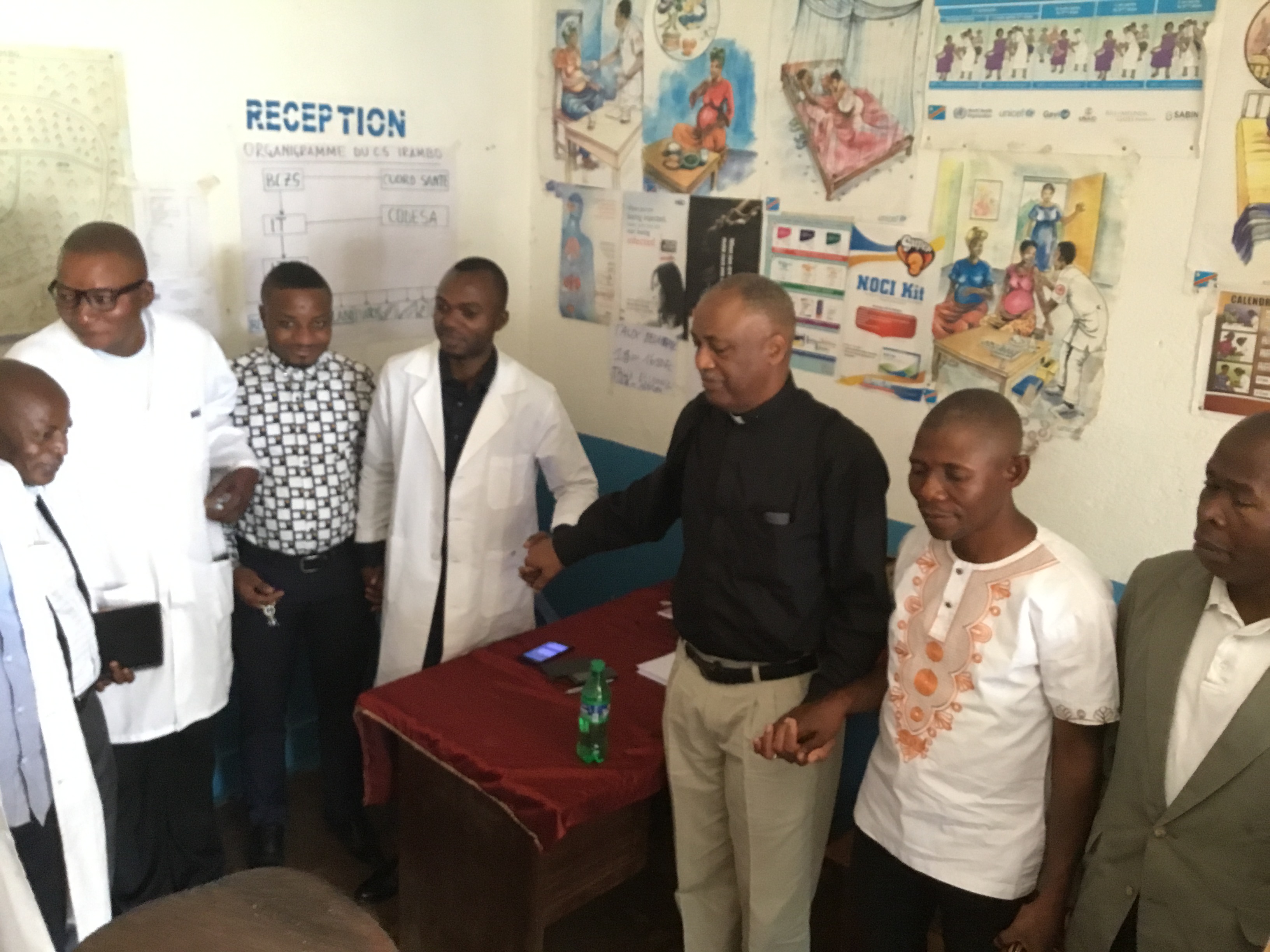 GCORR Board Members visit a clinic where they serve nearly 500 patients each month in the Irambo area of Bukavu, Democratic Republic of the Congo.
After grassroots engagements in Zimbabwe, Uganda, and the DRC, the full board convened in Johannesburg, South Africa for the semi-annual board meeting.
GCORR board strategically analyzed the work of the agency, discussing possible CORR Action Fund grants for Central Conference partners, and examining what it means to be an interculturally competent board leading the work of the General Commission on Religion and Race in this time of The United Methodist Church.
The General Commission on Religion and Race is The United Methodist Church's agency charged with challenging, leading, and equipping lay members and clergypersons to become more interculturally competent, to ensure institutional equity, and to facilitate vital conversations about religion, race, tribe, and culture.