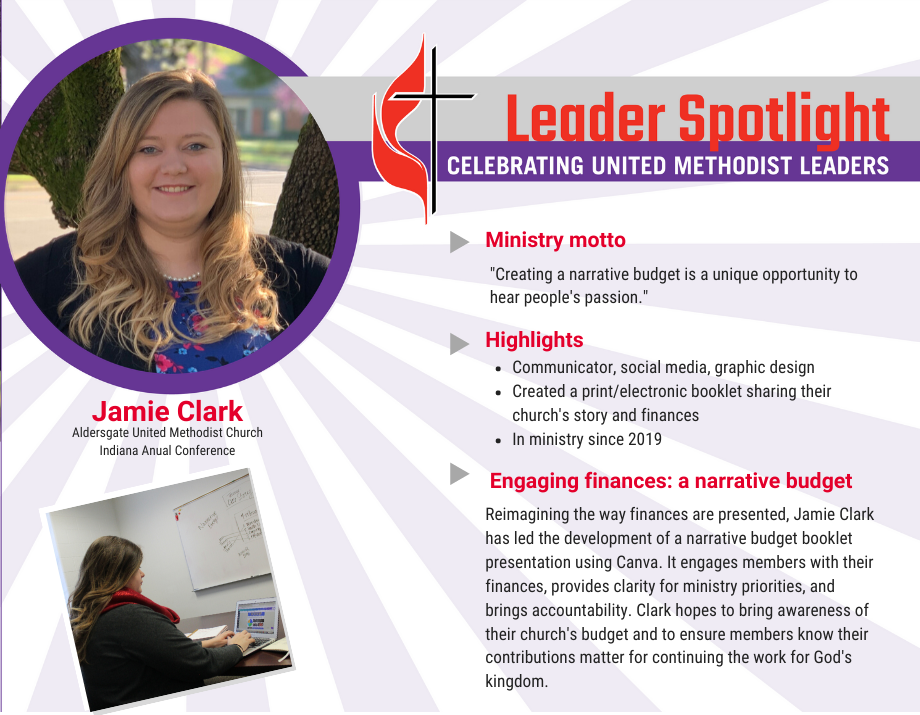 Reimagining the way finances are presented at Aldersgate United Methodist Church in Evansville, Indiana, Jamie Clark has led the development of a narrative budget presentation. It engages members with the church's finances in a different fashion than does a traditional budget report.
A lifelong United Methodist, Clark joined the Aldersgate family in 2019 and has since joined the communications team. The stewardship team, along with the communications team and the pastor, had a vision of presenting the church's budget in an engaging format that would allow leaders and members to understand their finances and intentionally focus on their ministries for 2020.
The teams' collaboration resulted in the narrative budget presentation in a booklet developed by Clark and her team. It includes introductions and testimonies from church leaders and financial information. The budget presentation focuses on Aldersgate's four ministry areas: worship, faith development, caring ministries and mission. This helps members understand ministry emphases and where their contributions are going. The result is a sense of ownership and accountability as well as excitement for the various ministries.
Clark used Canva, an online graphic-design tool, to create the narrative budget booklet. Canva offers a variety of templates to share content visually in different formats. Among its user-friendly features is the drag-and-drop capability that allows users to manipulate text and images easily. Canva also formats downloadable designs as electronic files and print materials.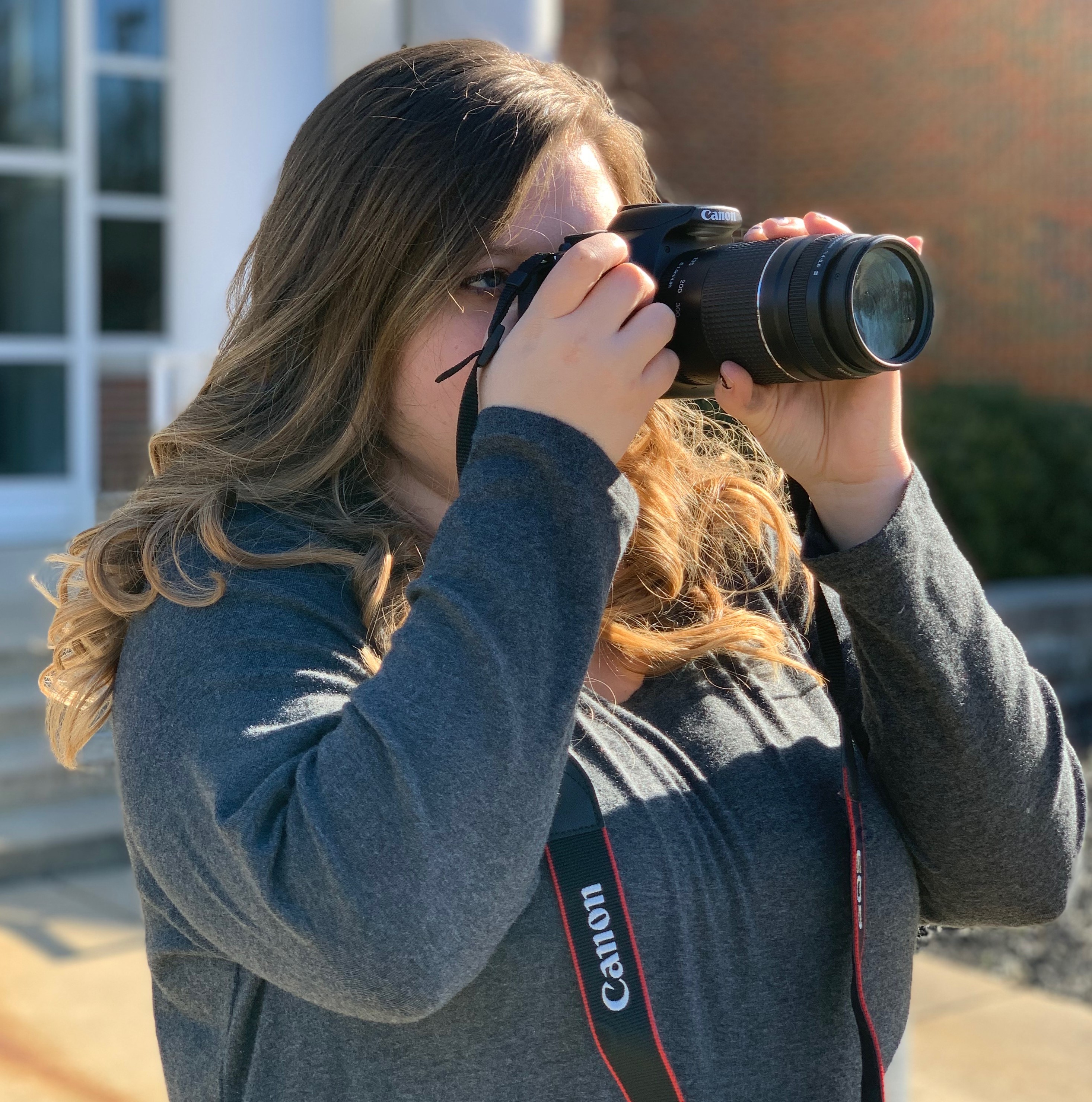 Jamie Clark is a communicator, managing social media platforms and graphic design at Aldersgate UMC. Photo courtesy of Jamie Clark.
The team used email, social media, print and digital (online) booklets to distribute the narrative budget. Leaders throughout the church can use it for planning. It can also be a welcome packet introducing visitors and new members to Aldersgate and its ministries.
"Learning how to communicate internally was a challenge," Clark says. The groups were dependent on each other to create the narrative budget. Through this project, both teams improved their communication. They were able to collaborate, be in community, expand their leadership capabilities and practice good stewardship together. With the challenges overcome, Aldersgate will continue to use innovative and engaging ways to present their financial budget going forward.
For others who might want to create a narrative budget, Clark suggests starting with the pastor and the finance team to identify the passions and goals for the church while creating a culture of open communication. "People who work with money don't get to share (the fruits of their work) that often. (Creating a narrative budget) is a unique opportunity to hear their passion and have them think about their important roles in the church," she said.
Of congregants, Clark says, "You can be a very active member of the church without thinking about the budget… If you're (giving), it's important to know how the money is being used. It's accountability too. It says, 'We're being responsible with money and here are the things we support.'"
The narrative budget tells the story of Aldersgate. Clark hopes the members' understanding of the budget will clarify their mission and story. "People who haven't thought about the budget may not realize that their contributions matter." Through this presentation, Clark hopes to bring awareness of the finances and ministries and let members know their contributions matter to continue the work for God's Kingdom.
---
— Aileen Jimenez is manager of Hispanic/Latino leader communications at United Methodist Communications, Nashville, Tennessee, U.S.A. Do you know someone we should feature? Contact Aileen at (615)742-5479 or at [email protected].