Prefer to attend class at 3:00 a.m.? Now you can.
Whether you're clergy, a church leader, lay member or someone exploring the United Methodist faith, United Methodist Communications has ongoing, interactive learning opportunities to help you along in your journey. The benefits of online training are many — convenience, affordability, flexibility — plus, you don't even have to leave home. 
United Methodist Communications offers a whole catalog of affordable online classes with professional instruction that you can complete at your own pace while connecting with peers around the globe and even earning credit. Nearly 2,000 people completed courses in the past year alone.
Three of the most popular online classes are What It Means to Be United Methodst, Exploring General Conference and Communicating Faith in the 21st Century. 
Back to basics
What It Means to Be United Methodst is not only designed for those new to the church, it's also a great way for long-time members to refresh their knowledge of the denomination, including history, structure, beliefs and ministries. 
With the denomination's official decision-making body gathering in 2016, Exploring General Conferenceis an essential course for anyone attending or even following the proceedings from afar, including delegates, communicators and those looking for more understanding about how policies are adopted within the worldwide church.
Claire Phillips from First United Methodist Church in Deming, N.M. recently enrolled in the course. "While I knew quite a bit about General Conference, there were still things I didn't know, which have added to my understanding of General Conference and how it operates," she said. This was the second online class Claire has taken from United Methodist Communications.
Works with any schedule
"The courses are very easy to take as they are self-paced, which works well with my schedule, especially when the office gets busy," she said.
Lauriston Avery from Rowayton United Methodist Church in Norwalk, Conn. agrees. She recently completed Communicating Faith in the 21st Centuryand said one of the most valuable aspects of online training is that you can work on your time. She also noted that whether you're a visual learner or an audible one, the courses make it accessible for everyone.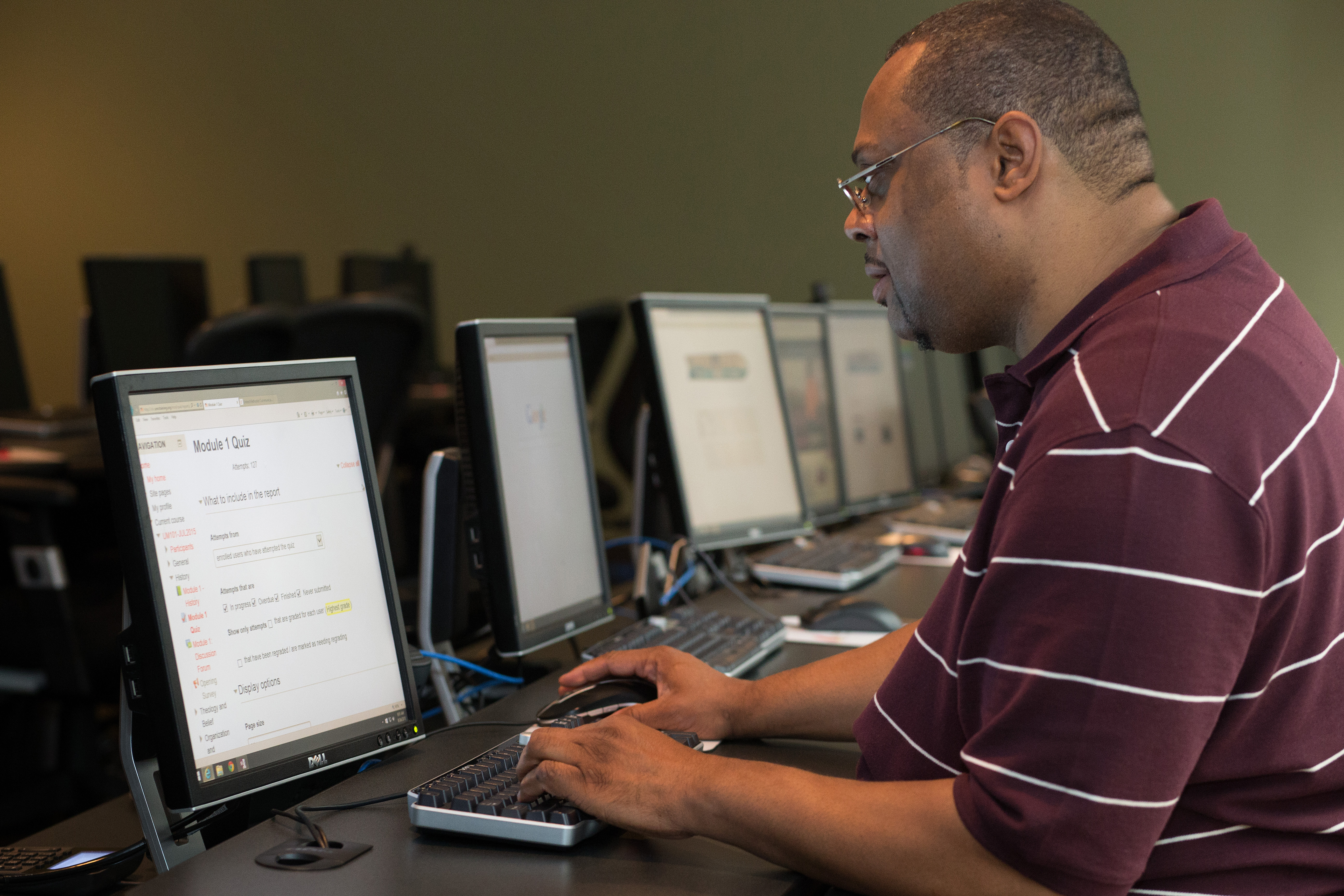 Take a leap of faith
Think you're not technologically-savvy enough for a computer course? Think again. "If you can do email, you can do online training," said Lauriston. "It can be challenging, but it gives you the opportunity to try new things. I'm a big believer in trying new things. One or two tips can lead you into a whole new world."
Sometimes the voices of faith get drowned out in the millions of other messages people consume. Communicating Faith in the 21st Century was created to help churches reclaim their voice and learn new ways and platforms to speak to a world in need of the good news of God's love.
Because of Communicating Faith in the 21st Century, Lauriston is now ready to help navigate her church through the world of social media. "I learned strategies for making our message clear and I learned about different United Methodist sites where I could find information. It made me more aware of how to change our message so it would be refreshed and wouldn't always be the same across social networks," she said.
Connectionalism at its finest
Lauriston and Claire both enjoyed the opportunity to interact with others who were taking the course. It makes it easy to bounce ideas off of each other to expand your own understanding. 
"I am also learning about the people taking the same class and enjoying sharing thoughts and ideas with them," said Claire. "We can all learn something new and the interaction with others enhances the learning experience. It's a big benefit that is also fun."
Lauriston agrees."Sometimes you forget you're a part of a very big church," said Lauriston. "Even beyond the annual conference and district level, we are a worldwide church. For those of us who believe the Gospel is global, technology makes that information relatable."
Get information about the full curriculum and register for upcoming classes at umctraining.org. Have questions? Send an email to [email protected].