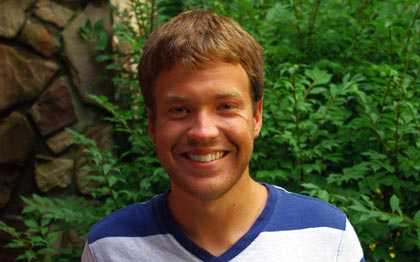 Dylan Parsons, courtesy photo.
Gift of Hope Scholarship recipient Dylan Parson grew up in a small town in western Pennsylvania. When he was 10, both his parents lost their jobs.
"Today," Dylan said, "we're back on solid ground, but for a long time, my dad worked two jobs to get us there. Nonetheless, a lasting consequence is that neither my siblings nor I have much of a college savings, and we're each responsible for paying our way.
"I'm grateful for this, as strange as that sounds. Cost determined which college I could realistically attend, and Denison [University, Granville, Ohio,] gave me a very generous scholarship to study religion. Now I am in a university and department that I know will best prepare me to serve God, the church and the world. I don't think any of that is coincidence."
Dylan's family and the town of his childhood determined his outlook on life. When he started college, Dylan went from a small town to a large community with diverse students and faculty. His love of people helped him adapt to his new environment. He learned what mattered to him and that knowledge, eventually, affected his life's decisions.
The young man took a required course on introduction to theology. "The degree to which it broadened and deepened my understanding of God," he said, "I didn't fully appreciate until I realized how differently I think than at this time one year ago. Being in the classroom can sometimes be just as spiritual and worshipful an experience as being in church."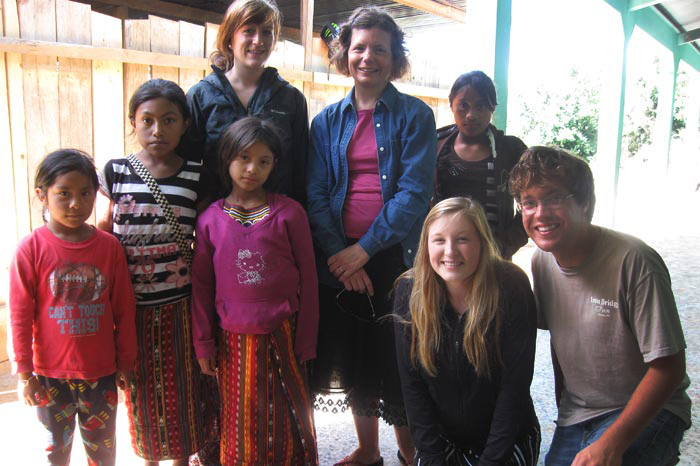 Dylan Parsons, courtesy photo.
Dylan hopes to become an ordained minister in The United Methodist Church. After he graduates from Denison, he plans to go to seminary. "I would be proud to help lead The United Methodist Church into this new era of faith, claiming anew our calling as a powerful missionary and prophetic force in this world."
Dylan heard about the Gift of Hope scholarship from his pastor at Slippery Rock United Methodist Church. He also received the Elvina Jane Owen Award through the General Board of Higher Education and Ministry.
"That I've been chosen for this scholarship means the church sees something in me that they like," he said, "and I'm excited to show them they made the right decision!" By supporting the United Methodist Student Day offering, he noted, the church invests in itself. "I can't wait to give back to The United Methodist Church throughout my life," Dylan added.
"Through learning and meaningful conversation with passionate people around me, I am moving with God to set the stage for myself and others to be transformative forces, even if right now that just looks like discussing intentional community and peacemaking over coffee at Thursday night Bible study."
Lladale Carey, Web content producer, umcgiving.org
---
Learn More
One of six churchwide Special Sundays with offerings of The United Methodist Church, United Methodist Student Day calls the church to support students as they prepare for life in uniting faith with knowledge. The special offering provides scholarships for qualified United Methodist applicants.
When you give generously on United Methodist Student Day, you support students as they prepare for life in uniting faith with knowledge. Give now.
Originally published by UMCGiving.org.