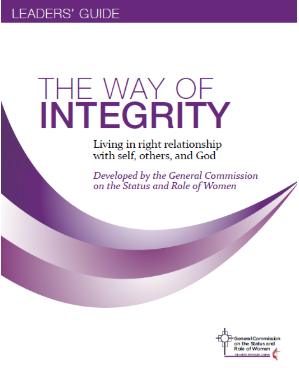 This resource from the General Commission on the Status and Role of Women was Inspired by The Integrity Project at Emory University. The Way of Integrity Project is all about living in proper relationship with one's self, others and God.
Built on the values of honor, humility and helpfulness, the four-session guide will lead participants on a journey through scripture and Wesleyan theology that will help them live out their spiritual relationships more faithfully.
The Way of Integrity Project can be adapted for a sermon series, adult small groups, Sunday School, youth ministry, campus ministry and other settings. Both the leaders' and participants' guides are free to download.