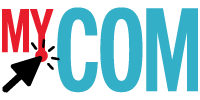 Confirmation and Thank You
Thanks for subscribing to MyCom, your source for the best church marketing and communications tips, including;
- New technology for churches
- Step-by-step tutorials
- Emerging trends
- Easy turn key outreach ideas
- Proven giving campaign plans
- Basic to advanced social media
Expect your first issue on a Tuesday morning within 2-3 weeks. Read some of our past articles here.
Add us to your contacts of trusted senders to assure that you get every issue!
Your privacy matters. United Methodist Communications will never share, trade or sell your personal information. You can unsubscribe at any time by clicking the link in each email