Hey, everybody! Kathryn here with another MyCom tutorial. Today I'm going to share a practical guide to location scouting.
Location, location, location
Location scouting is the essential task of finding and assessing places to shoot your video. But location scouting isn't reserved for tropical islands and faraway lands. Generally, you just need a spot that provides a nice backdrop and looks cool on screen — an office space, a textured wall, a scenic view.
Regardless of the scope of your production, scouting and then managing a shooting location can be daunting. There's a reason that movie producers have an entire department dedicated to locations. If you don't have the budget to hire a location scout or manager, you'll have to do this job yourself. So, here's a practical guide to scouting and managing locations for your videos.
Determine the type of location you need
The goal of location scouting is to find a place that provides the appropriate look for your video and the practical amenities for your shoot. Before scouting anything, figure out the type of location(s) you need. Do you need multiple locations? Outside or inside?
If the story takes place in a kitchen, what kind of kitchen? A household kitchen will provide a different tone than a restaurant kitchen. Will it be possible to fit everyone inside to shoot the video? Think creatively about shooting locations but be realistic.
Use your connections to source locations
There are plenty of location databases to search, but renting commercial or residential space can be expensive. Your personal network can be a great resource for finding inexpensive shooting locations. Reach out to friends, family and your church community for leads. Use your social media network to discover friends of friends who may have access to an ideal place.
Plan your scout strategically
Seeing the location ahead of time will help you be better prepared when you arrive on shoot day. Because location scouts can be time-consuming, avoid visiting every location on your list. Once you have a preliminary list, narrow it down to the top two or three places.
Schedule your location scout around the same time of day as your video shoot so that the conditions will be similar. Give yourself plenty of time to be thorough.
Make a checklist
There are many factors to consider during a location scout. Make it easy for yourself by using a location scout checklist. A checklist will ensure that you conduct a thorough assessment of the site's amenities and limitations. Check out our post about everything to include on a location scout checklist and download our free checklist to get you started.
Document your scout
Don't leave a location scout empty-handed. Visualize your script as you walk through the space. Take photos and videos from every possible angle to make sure it can accommodate your vision. Take notes as you work through your checklist. Measure any areas where space is a concern. Even if you don't use the location this time, keep your notes and visuals on file for next time.
Like what you're reading and the tools we provide?
Your support helps to ensure the future of communications ministry. Make a tax-deductible donation to support United Methodist Communications today.
Secure the location
After you decide on the location, make it official. Don't rely on a verbal agreement or handshake. Draw up a location contract or release and get it signed by the person in charge. Any location costs or rental fees need to be discussed and documented in writing. Also, be sure to triple-confirm the dates of your shoot.
Coordinate logistics before shoot day
Once you have secured your location, get the location logistics in order:
Obtain permits and release forms.
Develop signage for the staging areas.
Write out directions to the site and create a map highlighting travel routes.
Draw a blueprint of the space and plot camera set-ups.
Make a list of additional items to bring, such as tables or tents for gear, makeup, extra seating for cast and crew, extension cords, office supplies, floor mats, caution tape, etc.
Be a good steward of the space
Be respectful of the space while you're using it. Clean up after yourself. Bring a trash can if you must. Take pictures of the space before rearranging anything so you can put everything back the way you found it.
Good video locations are hard to come by, so do not burn bridges with those offering locations for your video shoot.
Final take
A bad location is like bad acting; it directly impacts the quality of your video. So, location scouting is not a step you can afford to skip.
As you can see, this is a practical guide, not a brief one. For a condensed version of this guide, download our Location Scouting Pocket Reference. And remember to check out our post about what to include on a location scout checklist and download that checklist as well.
---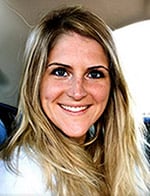 Kathryn Price is a video producer and designer at United Methodist Communications in Nashville, Tennessee.