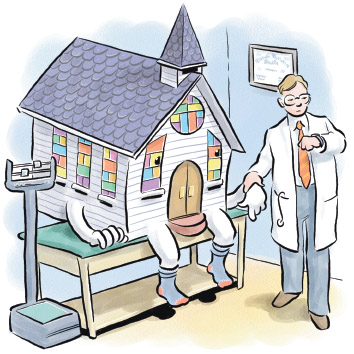 "Pulse is low, budget looks anemic. And why are you dieting? You need to gain 'giving units,' not lose them."
SUMMARY: Every church can benefit from ongoing efforts to improve its financial health. Financially fit congregations spend extra time and energy in planning and analyzing their budget.
Strong churches always work to cultivate and encourage givers. Do not assume people have enough information, experience and understanding of the ministry of giving. Doing annual financial checkups is important. Here are tips to determine your church's fiscal health.

Your church is fiscally healthy if:
You pay current expenses on time.
You have adequate emergency funds.
You keep sufficient undesignated reserves.
Your giving campaign is effective and ongoing.
Your membership supports missions beyond the local church.
Your church is fiscally unhealthy if:
You have a low ratio between fixed costs and the number of "giving units."
You have inadequate emergency reserves.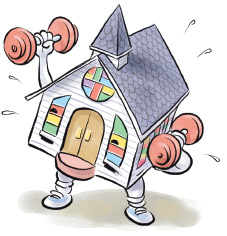 The first steps on the road to fiscal vitality are to:
1. Implement effective stewardship campaigns.
2. Lead by example.
3. Stabilize expenses.
4. Educate members.
5. Communicate successes and goals.
6. Issue regular financial reports.
7. Budget to fulfill your congregation's goals and calling.
8. Build sufficient financial reserves.
9. Involve more members in financial concerns.
10. Consider drastic options, if necessary.
--Adapted from an article by David B. Aubuchon in Interpreter magazine, September 1999