The Philippines is the most disaster-prone country in the world, according to the WorldRiskIndex — subject to deadly typhoons, flooding, landslides, earthquakes and volcanic eruptions.
And in the aftermath of a disaster, emergency communication is absolutely vital to saving lives — helping those who are isolated find food, water, shelter and medical care.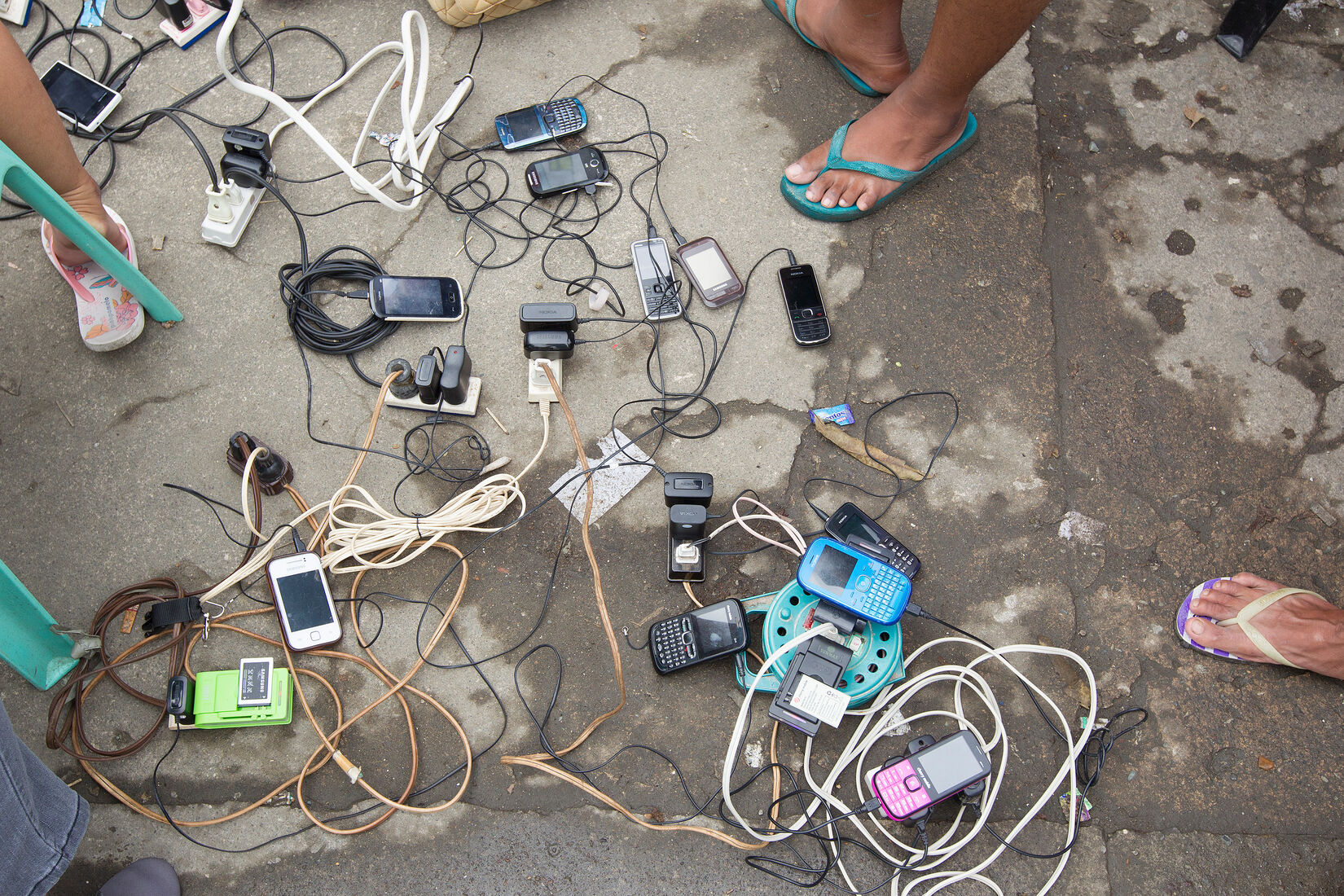 An average of 20 typhoons pass through the Philippines each year. In 2013, Super Typhoon Haiyan (Yolanda), the deadliest storm to hit the Philippines since 1881, underscored the importance of information-sharing when it wiped out much of the communication infrastructure in the Central Philippines.
Working with partner organizations, United Methodist Communications (UMCom) offered United Methodist bishops in the Philippines assistance with needs assessment and restoring communications, reported United Methodist News. "For the people of Visayas, communication has become their lifeline. It has become their shining beacon of hope that will connect them to the rest of the world," noted UMCom's field representative April Mercado.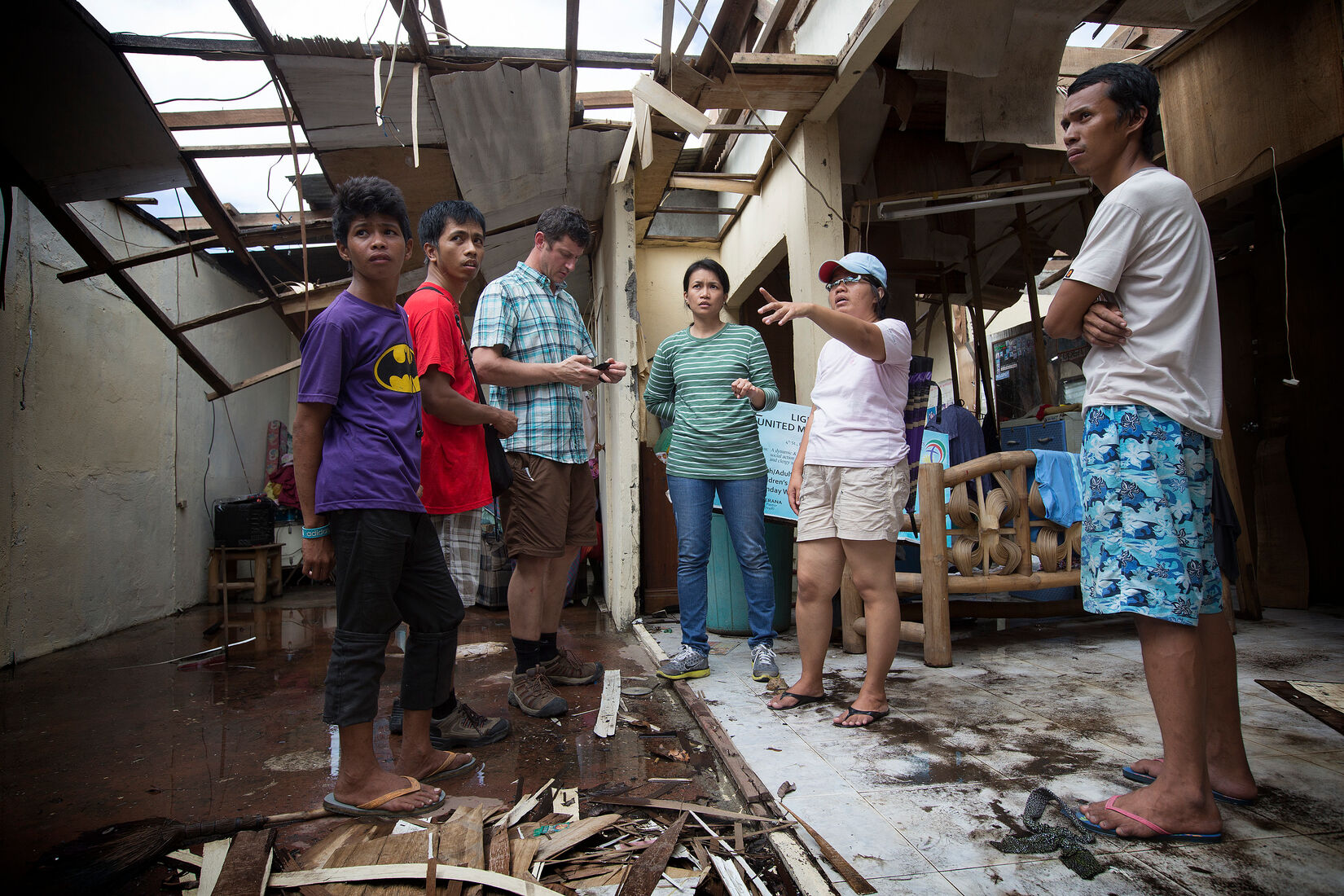 A decade later, UMCom continues to provide training, equipment and support crucial for disaster relief efforts. Communication technology, however, is critical not only in times of emergency. It is also essential for connecting the church in areas where infrastructure is inadequate. In collaboration with Central Conferences, United Methodist Communications strives to develop appropriate solutions and be a resource for communication strategy development.
United Methodist Communications offers same-day and sustained communication through the text messaging platform of UMConnect, which equips church leaders to send out messages in areas with poor Internet connectivity and collect data into a database. It also provides a platform they can mobilize in times of crisis.
"In light of climate change, the resilience of the Filipinos is more than just how we smile and move forward amidst the direst of situations," said Mercado, special project coordinator on UMCom's Global Communications Technology team. "The church should be our partner towards capacity building, not just among its members but among communities to help ease the impact of major disasters."
Ham radio enables communication when other means aren't available. United Methodist Communications established a ham radio clergy network in 2015 and sponsored training seminars for clergy and laity disaster management teams on how to use ham radio as a vital communication tool during power outages. When Typhoon Koppu hit later that year, UMCom provided a satellite phone, solar-powered lamps and radios.
The following year brought back-to-back disasters over five days: Typhoon Sarika and Super Typhoon Haima. Mercado went to work immediately, providing sources of electricity and technical assistance for ham radio operators. A solar generator was loaned to the North Isabela District of The United Methodist Church to support local churches and surrounding communities.
UMCom funded and installed a ham radio antenna in Dumaguete in 2019, held workshops on crafting makeshift antennas and provided hands-on training for amateur radio operators.
In the past couple of years, UMCom purchased three generator sets (gensets) that were loaned to Bicol Philippines Annual Conference as they worked to recover from three typhoons that destroyed communications and power lines which took months to rebuild. Churches with these gensets offered free charging to the community. One is still in use.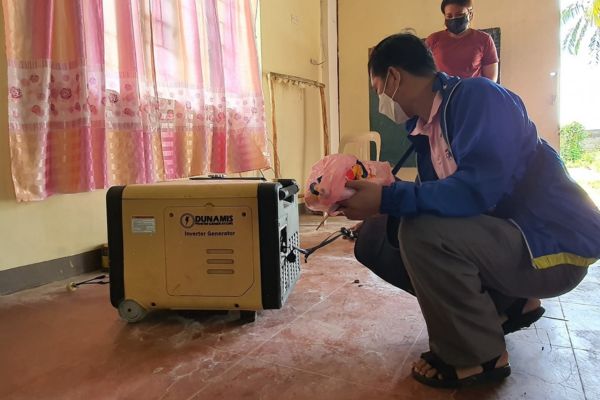 In preparation for last year's typhoon season, Mercado supported a training session on Winlink Radio Email, a worldwide system for sending/receiving email via radio. The training was organized by the United Methodist Amateur Radio Club Executive Committee to equip ham radio operators in sending out data reports through email from the ground using radio frequency in the absence of mobile network coverage.
"Disasters that are man-made and natural are inevitable; the Philippines is being battered every year by calamities. Our capability to communicate during calamities can bring significant impact to those who are responding and to the affected communities," reads a post on the Baguio Episcopal Area's Facebook page.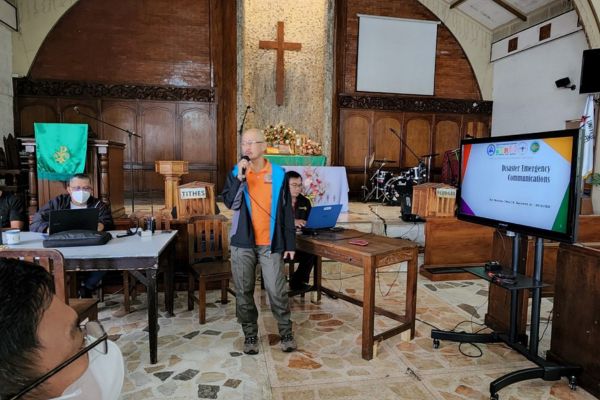 In July 2022, Mercado facilitated a communications planning session for all districts in five annual conferences of the Davao Episcopal Area cabinet meeting, looking at providing orientation for the newly appointed directors of communications of each annual conference as well as helping them choose skilled committee members to help build communications ministry of the DEA.
Thanks to the connectivity provided by United Methodist Communications in rural areas where there are no connections, UMC members can now participate in church activities virtually.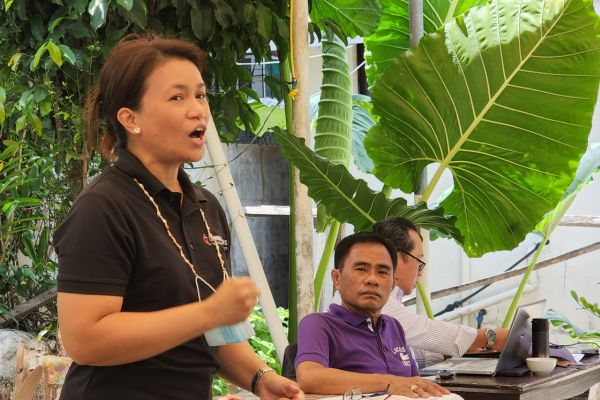 *Diane Degnan is a public relations professional in Nashville, TN.
---
For 80+ years, United Methodist Communications has been leading the church in telling inspirational stories of God's work in the world through The United Methodist Church, reaching new people, supporting local churches in vibrant communications ministry, equipping leaders and delivering messages of hope and healing.
This essential work requires financial support. If you believe in our mission, consider a tax-deductible donation to the work of United Methodist Communications through its Foundation at ResourceUMC.org/GiveUMCom.