Sammy Kelly from Digivangelism joins us for this session of Pastoring in the Digital Parish. Sammy is going to share a vision for batching work so we can build upon some of the things we're already doing in order to thrive in digital ministry—because you don't need more work to do, do you? She also offers great tips for starting out on new platforms and more.
Digivangelism studies trends daily, so that they can offer resources with the hope and prayer it will help you more effectively share your message of hope, healing and light online.
Sammy Kelly:
The in route is often like teaching something, just sharing that people are loved and that there are so many people out there that need to hear that. It amazes me sometimes because, you know, if you're in ministry world, you hear it a lot. And these people know that they're loved and all like it stuff, it's just a common knowledge thing. But then you go on somewhere like Tik TOK, and you see a pastor just reminding everyone just wanted to let you know that the one that created you absolutely loves you and you see the comments and you're just like, oh my goodness, the amount of people out there that need that reminder
Ryan Dunn:
The voice of Sammy Kelly from digital evangelism, she's our adjunct professor on this session of pastoring in the digital parish. My name is Ryan Dunn and I get it. You're busy, you've got a sermon or lesson to write. You've got people to visit or check in upon there's that book that the Bishop assigned you and hurried. And now you need to do digital ministry. I've seen so many stories of ministers taking sabbaticals or searching for another job because they're tired, burned out or feel like they've lost their sense of call. I perceive that that's happening because we're in a time of transition when ministry is really changing and it's changing in a stressful way because a lot of us are currently stuck between two worlds, the digital and the analog, or in person in a way ministers are now multi-site ministers for a digital campus and an analog campus.
Ryan Dunn:
And the challenge is that only a small portion of our ministerial population has been trained for multi-site ministry. Sammy Kelly from Digivangelism joins us for this session of pastoring in the digital parish. Sammy is going to share a vision for batching work so we can build upon some of the things we're already doing in order to thrive in digital ministry, because you don't need more work to do. Do you?. She also offers some great tips for starting out a new platforms and more digit vandalism studies trends daily so that they can offer resources with the hope in prayer. It's going to help you more effectively share your message of hope healing and light online. So let's meet Sammy, but Sammy, thank you so much for joining us and for sharing the story about digital evangelism with us. You and I were at a conference together, you were a presenter. I was an attendee in the room in virtual space and it was a digital church conference. I was surprised to learn at that conference that a majority of the attenders or attendees I should say were solo pastors. So in your work, are you finding now that you're working and consulting with a lot of solo pastors? Yeah.
Sammy Kelly:
So here with, Digivangelism, or Digi, for short, if that's easier to say, we're we're focused on progressive communities and so a lot of mainline churches and faith communities. And so a lot of the people that we're talking to are solo pastors and maybe they'll have in assistant minister or like a seminarian or just some solid staff on board with them, but for the most part, yes, small or medium sized communities with one central leader. And I just got to say, because your, your question, you know, do we consult with them or work with them? We're not actually doing like a ton of one-on-one consulting right now, here and there. But those that have reached out, we are doing so, but this is still like a growing ministry growing company. And so the here and there right now is good as we develop some other ways to continue to train people in digital ministry. But it's not like an open all day experience quite yet. Yeah.
Ryan Dunn:
Well, you've been in business for a little over a year, correct.
Sammy Kelly:
It's been a kind of a dream for a couple of years. And then, and it's been more official in the past year as we kind of step into that online space ourselves.
Ryan Dunn:
Yeah. Well, this is such a changing landscape. Like I feel all the time, like one week I'm ahead of the curve and then 72 hours later, I feel like, oh man, everybody's doing something that I feel like I need to be doing. Has your business really shifted from where you were like 13 months ago when you started,
Sammy Kelly:
As far as where we started 13 months ago, we're just trying to look at what people are asking and respond to that. Well, so I honestly don't think that has changed a ton because we are just focusing on like putting out as much free material that can be helpful for people as we developed some other plans to be helpful in other ways, perhaps for paid ways in the future, those ways have changed a lot. Like, you know, the ideas that we had two years ago, we were like, oh yeah, this could be really neat. Yes. It's a completely different landscape now as to what actually is going to be helpful for those solar pastors for those faith leaders, as far as the, just listening and putting out content each week. I mean, it's still the same, it's different content. I would, I would say that I thought it would be, but that's so good. It's expected.
Ryan Dunn:
Well, Sammy, what are people asking about? Like what kind of content are people requesting?
Sammy Kelly:
Yeah. So a lot of leaders are starting to realize that this is something they have to invest some time into. And some of them don't have any experience with digital ministry whatsoever. And so a lot of them are kind of just like, where do I start? What do I do? What are these platforms? Which ones do I really need to pay attention to? I'll have people message me sometimes about random platforms. Like, is this worth investing in? And I'm like, no, just focus on like the big hitters are where your people are and that sort of thing. Yeah. They want to reach people, which is a great noble cause. Just no idea really how to do that online. Yeah.
Ryan Dunn:
Where's a great place to start then. So if I am the, the passionate evangelist who wants to get online, like where's a great place for me to start.
Sammy Kelly:
So two things first, if you don't have a website, start with website, just so people can find you. Okay. Not a lot of people will jump to that because they're like, oh, I want to know about Tik TOK. It's like, that's great. Slow down because if someone's your Christmas worship services and you don't even show up on Google because you don't have a website or your website is severely outdated, which unfortunately a lot of faith communities find themselves in that circumstance. Get that in order to make sure that the information people need to be able to join your community, even on one given day is up there. But then as far as social media is concerned, I always point people to back to their people know where are your people spending their time? Because the answer is not going to be the same for everybody. You know, one community might have a lot of people really active on Instagram. And then there's a lot I can share about how to do that. Well, but if your communities on Facebook or tic TAC, not really worth your time to invest in learning Instagram, you know, it's wasted energy and effort, and we don't have time for that. We don't have the energy to wasting or do these days anyways. So focus on where your people are is really what I would say.
Ryan Dunn:
Okay. Yeah. Especially when you're trying to balance out really the kind of multifaceted style of ministry that so many are called into right now where it's like, okay, they need to care for their kind of quote unquote in person flock and then feel a pull towards also maintaining like a digital flock or, or making inroads on some kind of evangelism online. When you're talking about a website, what are some good evangelistic tools or good evangelistic resources or a presence to portray through a website?
Sammy Kelly:
Sure. So when I think of evangelism, I just think you're, you're sharing something that's meaningful to you. So hopefully as a community, it's your mission. You know, maybe it's just shared the gospel, share the good news for us when we want to help leaders share hope, healing and light. That's what we focus on. So say that, first of all, like whatever's important to you and your community, put it on there and make it clear so that people aren't just like, oh, this faith community is online and exist just to exist. And so they figured they needed a website and now they exist online. No, you have a purpose. Tell people why you're there, why you exist in the first place. And then again, with the details for how to contact you when you meet where you're located, like, it sounds so simple and like basic level.
Sammy Kelly:
And I get that, but the amount of communities that are missing a very crucial detail, it amazes me almost every time. And I think it can be fixed with asking a friend that is not so connected to your community, to just look at your website and offer some feedback. So it's not like a super like skillful tool or anything that I'm sharing, but I do encourage people to have someone else audit their website, just look at it and say, what questions do you have? Or what is confusing? A lot of times we'll use like churchy language and we're like, Ooh, this will really reach people. But to someone else, it seems either intimidating or they have no idea what you're saying. Like the message is just not coming through. So those are really important. There's also, you know, just making sure your website loads quickly by having your images, sizes a little different, like tricks like that, that can make your website function well so that people don't get bored and jump off of it.
Ryan Dunn:
W we feel a lot of pressure, much of the time to have like cool widgets and stuff on our website, like is a video presence really necessary? Or what are your thoughts on that?
Sammy Kelly:
Yeah. So I'm a one co-owner of a two part leadership here at Digi. And Michelle is actually my like website guru as I call her online often. So usually I let her answer the website kind of questions when it comes to widgets and things building nature. But as far as your question on video, that's definitely my domain. And I would say yes, as long as it's not, it's not lagging your website down. It's very helpful to have video. In fact, one of the big recommendations that I was going to give is to consider making a welcome video for your community and not no more than like two minutes, three minutes, if you really need it, but just a short, like, who are you? Who is this community? Can you show it off? Visually the statistics tell us that people are being drawn towards video on Facebook. You can see it with all the new apps being like short videos. So how can we use that change in our, in our mindset, in how we process intake information? How can we use that to communicate who we are as a community? So I think, I think welcome videos are fantastic. And I highly recommend,
Ryan Dunn:
Well in talking about social media, then what are some initial steps that you recommend people take the social media? Like, do you need to make sure that you're posting every day? Or what are we looking for when we start kind of a social media presence?
Sammy Kelly:
Sure. So a big thing that I, as someone who uses social media a lot, it feels very natural to me, but I've talked to quite a few pastors lately that when I say it, they're like, oh, social media, it doesn't have to be show it doesn't have to be perfect. It shows authenticity. If you are real, if you are able to show kind of behind the scenes kind of video or photos, or just narration, if you can be silly, if you can go off script, like these things that you got, like figure out where your boundaries are as a faith leader, you've got to figure out how you are okay with being perceived online or in general. But there are a lot of details to figure out with any platform. And once you know where your people are, I would say invest in that. But no matter what platform, and no matter where your people are spending time, figuring out how to be you online and going with that is the community needs to show itself off as it is. This doesn't necessarily mean like beautiful 4k footage, cinematic videos, you know, it's, it doesn't have to be a beautiful experience, but it needs, it needs to be real for people. And you need to get a little vulnerable, even though that's scary for people sometimes to show their face for the first time, if they're not used to it, people connect with people. And so that is a huge initial step that I, I try to encourage people to word.
Ryan Dunn:
Yeah. Okay. So are you encouraging then pastors, to utilize their personal social media accounts? More so than like a branded church, social media account?
Sammy Kelly:
I don't think it has to be the personal page. I think if people want to go that route, I think that's okay. And you need to just kind of think about how are you going to show up on these platforms separately. Like these are still separate spaces. So if you leave your community one, you leave your community one day, what comes with you and what is part of the community? It's just something to play around with. But I think that they can show up on their community page. And I don't think it's necessarily just pastors. I think it's, it's staff, it's leadership, it's community members themselves like how to, whatever degree people are comfortable with being shown online and that sort of thing. You got to take that into consideration for sure. But yeah, it's not just a solo pastor show. It's a, how does this community show up? And can we show some behind the scenes of what these people do as they lift up this community?
Ryan Dunn:
So as I'm the, the church leader, who's hearing this and wants to be involved on like a social media platform, the struggle, a lot of times, it's just the time, right? I've got a sermon, a ride I've got the newsletter to edit and visitations to do, and that kind of thing. So what are some ways that we can, can start to batch things together or develop a rhythm of life for maintaining like a digital ministry presence as well?
Sammy Kelly:
Yeah. One of the things I lifted up in that conference that we were both out was you can't do everything. You can't do it all, but you, you can do something and can you do that well? And so going into it with that mindset of like, I might not be able even to do everything I want to do, but what can I figure out how to be consistent with or what can our community be consistent with? And the community means not just the pastor, so what other hands are there that can help with this? Even if it's just like, Hey, that person likes taking photos of when we're together. Can they be intentional when they're taking photos to remember, to either send them to someone to post or post them, and we give them permission to post them, like there, there are these little pieces of these things that we try to do.
Sammy Kelly:
How can we, can we, first of all, hand any of that out, other people willing and able to help and if we can to do so. The other thing we mentioned sermons, and I love encouraging people to repurpose that sermon content with no shame every week, presumably pastors are making, writing up a sermon, you know, or, or praying up a sermon. And so that's not a lot of time and effort and like spiritual stuff in that sermon that could sometimes just go on for 5, 10, 20, 30 minutes, and then it's not. And so how can you take what the spirit is given you and make more out of it throughout the week? Because the reality is not, everyone's there for your sermon. And even if they, you know, watch it later, maybe they're distracted or they're distracted during it. Maybe they fell asleep because they just weren't, it wasn't a good time for them.
Sammy Kelly:
I don't know. But how can we share the good news that was in that sermon, that specific message before and after? I think there's a lot of opportunity to give people like a preview, to give people things to think about ahead of time to kind of get those like years turning a little bit. And then after to just like recap, yes, you can like, tell it again in a two to three minute video, summarize it or ask people what stood out to them. Like maybe it's a Bible study. There's so many ways you can go with this. It could be graphics of conversations. Like it really just start there. I would say start there. And with the behind the scenes, things that are already happening. So basically you're starting with two things that are already going on. It's not like you have to sit down and dream up. What kind of content do we want to post from our church page? You know, like it doesn't have to be this really difficult thing. You just got to kind of build it into your mental system and your routine to actually show up and share these things as they happen, which does take time. It does take time. Like it's not, it's not nothing, it's an intentional decision, but it doesn't have to be like, ha this whole separate thing.
Ryan Dunn:
Well, and you can develop a rhythm for that then too, which probably makes it quite a bit easier. So you're in the rhythm already of doing a weekly sermon for the most part. A lot of our leaders are. And then on top of that, you can take a weekly rhythm of doing like a, I don't know, maybe 30 to 45 second video clip. Right. And, you know, ask a followup question. Or if you're in the practice of doing like a call to discipleship at the end of, at the end of your sermon, like following up with that on Monday, like, Hey, how have you responded to what you heard this past weekend? Yeah.
Sammy Kelly:
Yeah. There, there are so many ways that that can manifest on social media or online. And it's almost hard to give, well, those were some great examples, but it's almost hard to be like, here's what you do because depending on where your people are, it could look so different. Like I know that there are quite a few faith leaders right now doing a lot of ministry on like discord and Marco polo. And it's like, I don't even know a lot about these, these spaces
Ryan Dunn:
First. I've heard of Marco polo right there. Oh, really
Sammy Kelly:
Cool. Cool. And so like, I kind of have the idea of like, how that could look, but that's gonna look a lot different than if your people are, you know, 100% of the time on Tik doc or Instagram or Facebook or YouTube. Like, it's just kind of, you gotta have to scale down where are you going to start focusing on and then figure out the ways that you can connect with people on those platforms. And yeah, we use your sermon while you do it. Totally.
Ryan Dunn:
Well, let's talk about platforms a little bit. Like, do you recommend for the church? That's just starting out. I know you said look for the one where your people are, but if you're at a fresh point, like you might not have a sense of where your people are. So is there a great platform to kind of make that initial foray into digital ministry? Sure.
Sammy Kelly:
If someone was a pastor and they said that to me, I'd probably push back a little bit and say, well, maybe you start that conversation with them. You know, send out a poll, ask people straight up, where do you spend time online? I'm trying to get a feel for what would be helpful. But if you just want to like dive in somewhere, Facebook is a big, heavy hitter. As far as social media platforms, it's almost having a Facebook page. It's almost like having a website. It does not replace a website. I would still recommend having a website, but I know a lot of people will just like search on Facebook. If they're looking for something, whether that's a restaurant to go out, to eat or a church that they're thinking about visiting, they want to see what's going on at this community. So I would say Facebook's a good place to start.
Sammy Kelly:
It doesn't mean that your people are active there. And it also doesn't mean that your posts are always going to get seen by them in a pesky Facebook algorithm land. The other thing to consider is are you trying to reach the people in your community or are you just trying to like put your community out there or be out there as a faith leader? Because tech talk and Instagram reels have totally different algorithms than Facebook and normal Instagram. So if you're just trying to reach anybody and everyone doesn't matter, if they go to your church, those might be worth looking into as well. Okay.
Ryan Dunn:
At this point, when we're talking about like Tik TOK and Instagram reels, like how are people using those platforms as a way of like introducing others to their faith community?
Sammy Kelly:
I think the, the in route is often like teaching something or just sharing that people are loved and that there are so many people out there that need to hear that. It amazes me sometimes because you know, if you're in ministry world, you hear it a lot. And these people know that they're loved and all that good stuff. Not that it gets old, but it's just a common knowledge thing. But then you go on somewhere like Tik TOK, and you see a pastor just reminding everyone just wanted to let you know that the one that created you absolutely loves you and you see the comments and you're just like, oh my goodness, the amount of people out there that need that reminder. It's not one to just sleep on teaching. A lot of faith leaders are on tic-tac at least the ones that I follow that we follow teaching and maybe it's their sermon on Sunday.
Sammy Kelly:
And then they come back and they're like, I talked about this thing, here's this scripture passage. Let me tell you about what I said. And it's just using the platform the way it's laid out. So you're filming vertical video of yourself, maybe like quick snippets so that it's not too boring, you're using the platform how it's meant to be consumed, but sharing the same gospel message. And so I see those as interrupts a lot of times where people will then comment and be like, well, I would go to a church like yours, or like, you're the only kind of pastor I'd listened to or whatever. Like, because they're, again real to them. They're being authentic. They're showing up where the people are. And so I do see a lot of those pastures. Like here's the link to the website for our church. Like, if you want to check it out, there you go. Okay. So it doesn't mean they're close to you locationally, but they might be interested and they definitely need to know that they're loved.
Ryan Dunn:
The other question I had coming out of, of what you just shared. It's really the million dollar question, like literally as how do you get people to see what you're producing? So you take your sermon, clip, you take your quote from the sermon, or re-purposing all this brilliant content. How do you actually get eyeballs on it?
Sammy Kelly:
It is again, a platform specific question. Do you, do you have one in mind? Good.
Ryan Dunn:
You know, if we're talking about like Facebook being the big hitter where people are most likely to start, you know, let's start there like Facebook, how do you get seen?
Sammy Kelly:
Well, unfortunately though, the best answer, if you like, you really needed to be seen today is probably to boost the post is to actually put money behind it. Unfortunately that's the way like Instagram, even because Facebook and Instagram connected now that's the way they're leaning so that they can make money, shocker, that they want to, you know, be a profitable company. They're trying to encourage this paid reach, paid reach so that people actually need to put money on ads to get it out to people. Now that doesn't mean you have to go and boost your sermons every single week, just to get them seen. I think good video techniques are going to be helpful. It doesn't mean that you're definitely going to get a million views or anything, but you're going to have a better shot if your videos are kind of, well-produced what I mean by that.
Sammy Kelly:
You're in a better shot than someone who just maybe like sets up an iPhone in the corner, which I'm all for, like using what you have for technology, if iPhone. So you have, but if you set up your iPhone for worship and you just leave it on record for 10 minutes in the first 10 minutes of your video is like set up and then you don't cut that off. Like imagine if he posted your podcasts and aro chatter in the beginning, it's maybe not as engaging as like a nice intro or even just starting right off the bat with content. Some people like to cut up their stuff so that like, if you just want to watch the sermon, there you go. You don't have to sit through the whole hour long worship service and your people, if you ask them, or if you give them an outlet to like express how they think you could do better, they'll probably tell you that someone would maybe anonymously say, I don't want to watch those service. You know, I just, I like the pastor's sermon. Can you tell me where that starts every week or whatever it is. So those type of like, just using that platform for the end, which is ideally the people in your community or the people that they're going to share with.
Ryan Dunn:
All right. Well, I got plans to break into TikTok. So how am I going to get my videos viewed on TikTok? Sure.
Sammy Kelly:
I always recommend people pay attention to trends. Okay. I don't, I also don't know if you've used TikTok that's another big thing is if you've never used Tik TOK take time, and for some hours, it's really easy to lose hours of your life on the platform.
Ryan Dunn:
I'm a big time lurker, like I'm surfing through all the time. Yup.
Sammy Kelly:
Yeah. Then you, you know how it can consume you, but also it's good to just know how people are using the platform because otherwise some people will get on ticktack and they're posting like horizontal videos, repurposed from YouTube, and it's like, that's not going to fly. And another thing that might be helpful is to look at similar faith leaders on Tik TOK, you check out our Tik TOK, if not, but just like see how these people are using it and pay attention to what they do. Cause trends just fly by like this. And if you're able to make use of trends in the mix of maybe whatever your intent is for being on Tik TOK. So I'm not really sure what you're going to be doing. Maybe trends aren't even on your mind and you have all this other stuff you want to do. Can you mix them in, in a way that feels authentic because that is just very natural in the algorithm to get picked up.
Sammy Kelly:
And we've only had like a couple go viral. We're not on it so consistently, but a lot of the people that are very, very consistent with their videos, you get a video or two that goes mega viral, and all of a sudden, the rest of your videos get a lot of views too, because everybody like find your channel. I mean, you know how it is, if you get a viral video and you're like, wow, this person seems really neat. I want to go check out whatever else they've been up to. Not realizing that the viral video was three months ago and they posted all this new stuff since then. So just kind of like keeping at it and paying attention to like, what is going big. And there's, I mean, I could keep going, but I don't want to spend the whole time on tick dog either. Yeah.
Ryan Dunn:
Well, tell me a little bit about digital evangelism. Where did the idea come from to start a company that's doing what you're doing?
Sammy Kelly:
Yeah, so probably 2016 ish. I think we've decided this Michelle and I were in the same community church. And we were kind of like the techie people that were not only helping our own church with how to show up online, but started speaking to other congregations and local. We have synods local denominational groups basically that needed help because nobody, like you said, teaches pastors how to do this in seminary. Yeah. So it was kind of just like a calling moment where you're like, wow, I am passionate about this. I am skilled at this and there's a huge need for this kind of education. And so we just kinda made sure that it was a prioritized thing in our lives. Even recognizing that at that point, we had a lot going on as far as I was in seminary and just like, you know, work things, life things that it wasn't necessarily going to be a full-time gig anytime soon.
Sammy Kelly:
And so we were okay with that. And then in 2020 life kind of shifted in a way that allowed for more time to be put into Digi. And so ever since August, 2020, we've been putting out free content, like I said every week, just getting to know what people's struggles are and trying to address those needs and get to know people along the way. So we've got a lot of exciting things coming out in the next few months in the next year or so, but for right now, we're just hanging out online. Now making sure we understand the platforms as well. We're trying to educate people wherever we can about digital ministry and its importance, and very excited to kind of have found our niche with the progressive leaders of spiritual community folks, because there's not necessarily a lot of mainline people doing this. I mean, there are, but not as many as maybe like, even though local Christians have like a ton of this kind of stuff going on, which we feel we can repurpose for the people that we connect with the most.
Ryan Dunn:
Well, I think it might be helpful for some of our church leader, friends to hear like, what does some of the content that you're producing, that's getting the most traction or that people are downloading the most?
Sammy Kelly:
Oh my goodness. It's so funny, Michelle. And I meet multiple times a week and we track this stuff every week and we always think it's funny when something blows up or just takes off in viewership beyond other things, because it's never what you think is going to be,
Ryan Dunn:
It's like giving a servant almost, oh man, I've got the best sermon coming up and people are like, yeah, Hey, there was okay,
Sammy Kelly:
Exactly like that. I've seen it on TikTok a lot where folks will be like, oh, I spent all this time on this perfect TikTok and it like flopped. But then I like randomly just pulled out my phone and recorded one. And that's what went viral, it feels similar. It's not like we're, it's not like digital ministry for progressive spiritual leaders is like a huge niche. So we're not going mega viral frequently. But to answer your question, we recently had one on Tik TOK, and then I'll share one from YouTube. But the one on Tik TOK was talking about kind of like poking fun at church leaders in churches, why they don't want to be online or like things that they will do other than being online. Like we will put all our effort into sending out this mailing or making signs to stick in the yard and like anything to get people in our building and not reach them where they're already spending how many hours a day online. And interestingly enough, that picked up because people had so many opinions about it. You know, people were upset that on every level they were upset. Some were like, you know, why aren't pastors getting online? And others were like, pastors, shouldn't be online. We do need people only in the buildings. Like it doesn't count online. So you have all these perspectives being shared, maybe run into that as well.
Ryan Dunn:
Yeah. Yeah. It just was part of a conversation yesterday about, you know, we are, we are an incarnational people, right? We are lived in presence type people and yeah. Trying to build an understanding that we can be present with each other just as we are present with each other right now, you know, listening to a podcast or over zoom call. Okay.
Sammy Kelly:
Exactly, exactly. And so I feel like some of our work is almost just bringing awareness to the fact that this is important and continuing to remind faith leaders that people are spending time online. We need to reach them where they are. The YouTube example that comes to mind is because it's one of those ones where I'm like, why is this getting traction? Because we got after week, you know, I'll set up and, and try to make a YouTube video. That's very like engaging or whatever, based on a topic that we think is particularly helpful at the time. And then this video I made a couple of months ago about how to use new Facebook. It was literally just my webcam. And I just like hanging out and like saying, this is where you put the profile picture. This is what you do with the cover.
Sammy Kelly:
Like, I didn't know if anyone really watch it, but I figured why not put it out there? It's currently like our most rapidly growing video, which I just, I was like, okay, this is interesting because some of those fundamental things that I don't think of as much are things that people need who are getting started. And they're like, all right, my faith community, hasn't had a Facebook page. We haven't had an Instagram page. We don't know what Tik TOK is. How do we start? Okay. So it does come back to that whole, where, where do we begin?
Ryan Dunn:
Yeah. All right. Well, going into the fundamentals then not, not necessarily in practice, but in theory, like the fundamentals of why we need digital ministry. Like, as you hear that argument about maybe we shouldn't be online or we need to consistently call people towards our in-person space. What are you using to justify? Or how are you justifying the digital evangelism? Yeah,
Sammy Kelly:
For me, statistics speak loudly and I don't have any of them memorized to share with you, but I just, the fact that people are not only spending more and more time online. But to me, it's a big signal when marketers are investing more and more time and money into digital, into social media. Because as much as churches are not businesses, churches are not like marketing Jesus. But when you kind of break down what the goal is, you're trying to communicate something well. So when you were saying evangelism before, and I said to me, that's kind of like, what are you sharing and how do you communicate that? Well, we as church leaders and what we try to do is Digi is learn a lot. We can learn a lot from marketers and businesses who are doing a good job at communicating with people we're trying to reach. And so paying attention to just the way the world is, is engaging with one another and not ignoring it.
Ryan Dunn:
Yeah. All right. And I do have some of the stats. Remember I said, it's like on the low end, it's like 48 minutes on average, people are spending on social media daily. So, you know, there is a lot of occupied time. And if we're talking about, you know, in person, we're coming in contact with people for maybe 90 minutes a week on the long end of things, I mean, certainly there's a lot of room for growth there. And digital offers us that opportunity to do that.
Sammy Kelly:
I think it's also an important on ramp for some people that are never going to come to your congregation in person, or if they do, they're not going to be comfortable enough unless they engage with your community for like a year beforehand online, it offers a way for people to get to know you with like this low pressure experience, which again, I get some people would be like, well, we're an incarnational church. We need to be together. And that's not real human connection or whatever. But if the fact is that, that person's not going to come and see you and join the community until they can scroll on your Instagram or Facebook in their PJ's in bed for a couple of weeks on end, and then they'll feel comfortable then, I mean, we can either, like I said, ignore that or we can embrace that and build it into who we are when we're trying to reach out to all of these
Ryan Dunn:
Cool, one final question for you. Do you see digital ministry is more than an evangelism tool?
Sammy Kelly:
I think it has to be. And maybe this is just my understanding with the word evangelism again, I think of a lot of it share the gospel, share the good news, share, hope healing, and light sharing. One way isn't necessarily a relationship you could be sharing and sharing and sharing, but people need to hear this other thing. And you don't even know that because you haven't listened at all. And I think that there's a listening angle to it too, that I'm not sure is always part of the just sharing. And so, yeah, I think it is more than that because you need to learn how to build relationships with people. And that looks different on every platform yet again, whether that's encouraging people to respond to some kind of interactive thing or join a zoom meeting or whatever, encouraging their engagement, encouraging their participation, encouraging again, sharing back to you so that you know, that what you are saying is connected to them when pastors are preaching, they aren't just like preaching for fun. Like you're preaching to someone or you're preaching to is kind of what I'm trying to say.
Ryan Dunn:
Yeah. All right. There's a sense of relationship that opens up in that. And that's, you know, our conduit oftentimes for like growing in faith for discipleship. Okay. I lied. I do have one more question. What, what should we be going to check out on Digivangelism? What kind of content are we going to want to look for?
Sammy Kelly:
We're on almost every platform. We don't regularly participate on every platform, but if you want to see our most frequently used ones every week, we have a YouTube video and a blog post that comes out. We try to share about that a lot on Instagram sometimes just makes its way to Facebook. And we are usually on Tik TOK. There's enough content to keep you busy on any of those platforms. We talk a lot about social media use website use sometimes road one-off things like we've just heard someone asking about. And so we want to share what our thoughts on it and our research on it. So we're always open to questions and that sort of thing to keep an eye out for, I've already kind of let this slip online on other platforms. So I'll just say we're, we're working on a digital communications review process where if communities are interested in having a second set of eyes, we'll look at their content and offer like specified instructions.
Sammy Kelly:
That's going to be something in probably the next six months, not anytime soon, but it's on its way out into, out of our heads. So, and that kind of feels like it connects well to the idea of pastors, not just preaching in general, but preaching to someone. We recognize that we can share a lot of great ideas and things. And like right now we've talked for quite a while about high level concepts, maybe, but it's hard to really address just specifics, unless you really get to know the community itself, who is in this space, what are you trying to do? What is your mission? And so we're looking to offer more of that in the future coming future.
Ryan Dunn:
Cool. Well, thanks Sammy. So good to talk to you.
Sammy Kelly:
Yeah. This was amazing.
Ryan Dunn:
Digital evangelism.org has a bunch of cool resources and helpful blog posts and videos. It's worth checking out the site no matter where you are in your digital ministry journey. If you'd like to get ahold of me, Ryan Dunn, and the best way to do that is at digital parish at umcom dot org. We're off into a new season. Check back next week for the newest episode of pastoring in the digital parish. In the meantime, I want to thank United Methodist communications for sponsoring this podcast. Also a big shout out to Reed Gaines our audio editor, who makes this endeavor sounds so good. My name is Ryan Dunn. I'll talk with you again soon.
Peace.
On this episode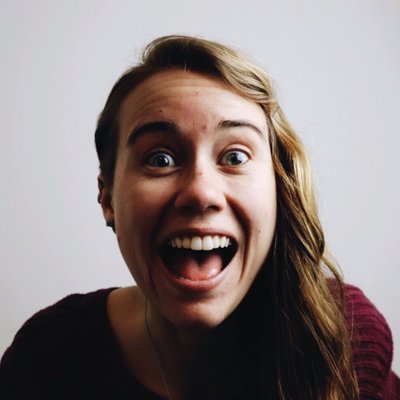 Sammy Kelly is co-founder and co-owner of Digivangelism, which offers education and resources to help busy ministry leaders find digital ministry success and get some of their time back. Sammy is a seminary grad and serves local churches in Pennsylvania.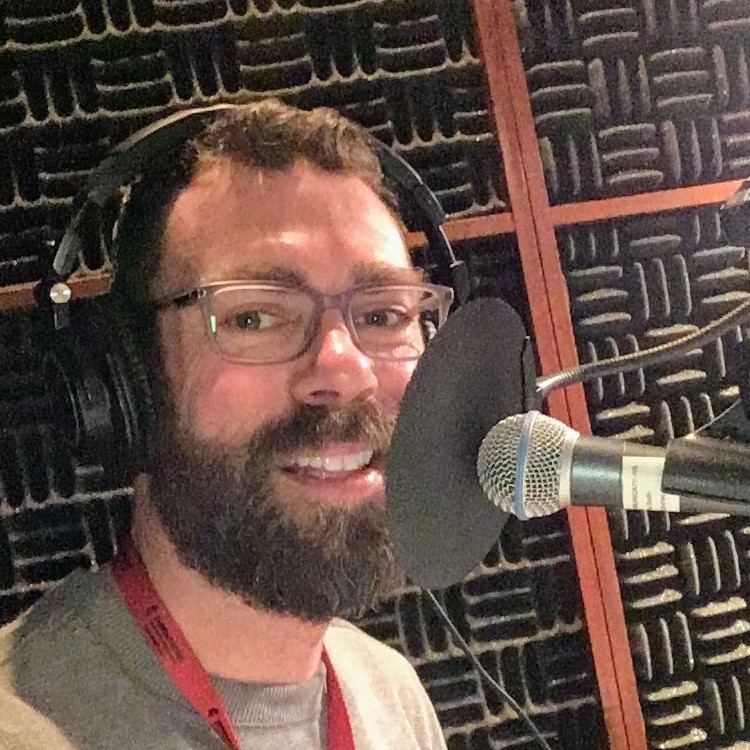 Our proctor/host is the Rev. Ryan Dunn, a Minister of Online Engagement for United Methodist Communications. Ryan manages the digital brand presence of Rethink Church, co-hosts and produces the Compass Podcast, manages his personal brand, and obsesses with finding ways to offer new expression of grace.