The biggest stressor for most of us when it comes to digital ministry is that the digital parish is not necessarily the campus to which we've explicitly been hired or appointed. Rev. Dan Wunderlich delivers valuable time-saving tips and tactics for staying on top of our digital ministries while trying to keep balance with the other demands of ministry.
Show Notes
Ryan appeared on an episode of the MyCom Marketing Podcast corresponding with this episode. Check out Ryan's episode and more from MyCom.
Some the resources Dan mentioned during the session:
Ryan Dunn:
This is pastoring in the digital parish, our resource for tactics and community and digital ministry. My name is Ryan Dunn, and we're going to talk with Reverend Dan Wunderlich. In this episode, Dan is a church marketing expert and the host of the MyCom Church Marketing podcast. The biggest stressor for most of us when it comes to digital ministry is that the digital parish is not necessarily the campus to which we have explicitly been hired or appointed likely we're working in a ministry field that existed before COVID tied. And now we're working in digital ministry as a means of adaptation to this new societal norm that's digital first. This means that a lot of our primary demands are away from digital ministry because we still have Bible lessons to prep and worship services to plan and pastoral visits to do. Dan is a local pastor who understands that tension well.
Ryan Dunn:
So he's going to share with us some ideas and tips for saving time and easing our workflows while we stay on top of our digital ministry demands. Sound good. Let's get to it.
Dan Wunderlich is pastor at Lakeside United Methodist church in Florida. He's the host of the MyCom marketing podcast. One of our sister podcasts here with the United Methodist communications. Also the founder of Defining Grace Ministries. You've hosted, Dan, a podcast in the past called The Art of the Sermon and have really kind of kept up on social media trends and presenting our good news in digital communications. And I appreciate you being here, Dan.
Dan Wunderlich:
Oh, absolutely. It is my pleasure. And I want to thank you in return for being a guest on the MyCom Church Marketing podcast. So we'd love for our listeners to get to know each other.
Ryan Dunn:
Yeah. I think our plan here is to kind of roll these episodes out together and just have like a big podcast bonanza.
Dan Wunderlich:
Awesome. We should have like a conference some day and all like 12 of us can show up. And
Ryan Dunn:
You know, it's funny that you bring up conference because, Dan, I first came across you a number of years ago our paths cross county and digital ways since then, but you presented a training for the North Carolina conference on social media ministry. And at that time I was a youth pastor in attendance. So you have this background in digital communication. Can you share with us a little bit about like what led you to your interest and involvement in digital communication?
Dan Wunderlich:
Sure. I think it's really an example of being in the right time and the right place or being in the right place at the right time, whatever that famous phrase everyone knows is. I was in college from 2002 to 2006 at the university of Florida and right smack dab in the middle of that is when Facebook came to the campus, which of course it was very, very different back then than it is now. But then I was involved in the United Methodist campus ministry. It was then known as university United Methodist church in student center. We have since closed the church, I say we, because I was a part of that process, but it relaunched as the Gator Wesley foundation. And I was there as a student staff member. Then I got hired back as a ministry staff person, and then I got commissioned and, and then ended up moving in, in the United Methodist system and and ended up then moving on to serve other places.
Dan Wunderlich:
But I was there at Gator Wesley when it started to become the thing that you would do to reach people through things like websites and Facebook. And so it was just, it was literally trying to figure out how to use these new tools. And I was getting my degree in advertising at the time and I'm, so I'm pretty much the last cohort of students to learn the old school methods. You know, they were teaching us like how to do a yellow pages, ads, and newspaper ads and how to like do camera ready, art for advertisements. But that meant that when I got my hands on things like Photoshop and illustrator and Dreamweaver and flash and all of these like platforms we don't even use anymore I had like the foundational teaching from the school and then I could experiment in my free time.
Dan Wunderlich:
And so I, I just really feel like I kind of was just in the right time, right place, right time. And then to I had an interest in in the kinds of things you can do online now. So I, I am a musician. I don't play as much as I used to, but I grew up being a musician. I wanted to be a rock star, wanted to live in Nashville. I also grew up listening to wait, wait, don't tell me and car talk every Saturday morning in the car, either on the way to a Gator football game or to the little league fields. And so I was always like, I loved audio. And when I got to college and no longer woke up on Saturday mornings, I discovered that you could download these radio programs as something called a podcast to put on your iPod, which you had to manually wire connect and like drag over in the old days, you couldn't just subscribe and download.
Dan Wunderlich:
And so I started listening to podcasts when really, for me, all, they were was a way to time shift radio. And I had no idea that that one day I would be able to make my own. And then that, that time when I was teaching that workshop was part of a three-year period in my career where I was in extension ministry. And it was brought about by family circumstance. My wife graduated from the university of Florida with her PhD was hired at the university of Georgia. And if you know anything about college football, you know, that is like two ends of a, of a bitter rivalry. But I will say Athens, Georgia is, is, is don't tell anyone in Gainesville the most beautiful place I've ever lived in my entire life just had too many bulldogs for us, but for three years I was up there.
Dan Wunderlich:
There were not any church appointments that made any sense. But my Bishop and district superintendent did not want me twiddling my thumbs. And so they said, what can you do? And I said, well, there's a lot going on in the space of podcasting and social media and digital ministry. It's, it's becoming more and more important. But I know that pastors do not have the time to learn this and keep up with it. And so how about I spend my time keeping up with it and then try as best as I can to resource pastors and ministries. And I, I am grateful that you came to that training, but if you remember it too, I had way too much content because there's also just way too much going on at all times. And now that I'm a local church pastor, again, I was absolutely right in my hunch that local church pastors don't have time to keep up with it. And so that, that's a long answer to a short question, but I think just my path has, has brought me overlapping these fields for awhile.
Ryan Dunn:
Well, the training I'll be honest. It was incredibly helpful for me as a youth pastor, trying to like figure out how to reach people in relationship who are starting to look to connect digitally first, like the digitally native population. And so you did that for a number of years in doing that consulting type work and helping to empower local pastors and have since gone back into pastoring in the local church, still with the mindfulness about about vole communicating through digital means, but you're likely feeling the poll that so many of us have felt for the past year and a half. And that's this pull of trying to balance an increasing need to engage digitally with people who are now, again, digital natives are relating to each other digitally first while you're maintaining kind of a healthy in-person or traditionally structured congregation. So within your context there at Lakeside, how has Lakeside's digital engagement changed over the past year and a half or so?
Dan Wunderlich:
Well, and I mean that, the question being limited just to that timeframe is key because so much has changed. And even in the, I, I came to Lakeside in 2018. And so leaving extension ministry, even between the summer of 2018 and March of 2020 it was a, it was a different world. And and just trying to keep up with all that has changed. You know, when, when you're trying to carve out a space online pre pandemic, that was hard enough. And then March, 2020, now everyone is online and it's not just that everyone is online, but the people who were in the routine of coming to your church to attend in person are now attending from their couch. If they're attending at all, and when they're attending on their couch, it is literally no extra effort for them to tune into, you know, to keep it in our family, you know, Adam Hamilton's church or to one of the other mega churches.
Dan Wunderlich:
And to be honest, a lot of us like at Lakeside, we had plans on eventually starting online worship, eventually using Facebook groups for ministry. And, and we had been working through plans for that, but then suddenly man, it became absolutely necessary. And, you know, so the churches that had had TV ministries and online ministries were ready to go the rest of us struggled to keep up. But I also think for us, especially, it was a blessing in disguise. I am in any Agram one, I'm a perfectionist and I can use my perfectionism to delay decisions I don't want to make. And so it became easy to say, wow, we just need to research the best equipment for our needs and our budget. And when we, when we figure out the right camera and the right lights and we get the right sound stuff, then we'll launch online worship.
Dan Wunderlich:
But that, you know, that's just, that's me saying, that's a future Dan problem. But then when it's Friday afternoon and the NCAA, you know, sec basketball tournament is being shut down and an NBA games are being canceled. And and our school district is saying, you know, what, why don't the students take a second week of spring break just to keep everybody safe? I literally remember that Friday the 13th at dinner time, like making the call, okay, we're not meeting on Sunday and we have to be online in a day and a half. And suddenly this thing that I thought I was going to have six months, nine months to figure out we had 36 hours. But the nice thing too, was that because the world had been completely turned upside down, there was a lot of grace, you know the people who were watching were just grateful that we were there right.
Dan Wunderlich:
They were just grateful that they had something during that time of uncertainty, whereas, you know, pre pandemic oh, an on demand world where everyone wants everything to be perfect the first time an aesthetically driven world, even if your church isn't overly hip, you know, if you're going online, you've tried to remember back to what the world was like in 2018 and 19. I mean, you had to be ready to go at a certain level that a lot of us were going to struggle to get to. And so for me what's changed is that it is, it is pushed us into action and it pushed us into action during a season in which I think people had had patients and a willingness to let us grow. So I guess that's the, that's the one sentence summary to the, the long things that I just said.
Ryan Dunn:
And I get the impression that maybe Dan, you were just a little bit ahead of the curve than the others, because you had that, that period where you're researching this out as, as a means of profession. So how engaged are you now in the digital ministry of your church as being a lead pastor? You know, it, it's not something that you're specifically called towards, but somebody that or something that you do have an interest in are you heavily engaged in the digital ministry of Lakeside?
Dan Wunderlich:
I am. But certainly not as much as I was when it began. You know, I, I have to say that I we had an easier transition than, than a lot of people would. At first there were basically three to five of us that would show up on Sunday morning myself, our worship leader, the tech person that would run the slides. And then occasionally we would have one or two other folks, maybe our communications person would come and do the Facebook stream from there. Or we might have another tech person with us. And literally we had my iPhone and my iPad on stands on cafe tables, like a foot in front of us. They ran into my PI there, they ran into my laptop. And then we had microphones that ran through my podcasting equipment, into my laptop.
Dan Wunderlich:
And that setup lasted us for a couple months, but that completely relied on my being there and my setting it up and all these things when we realized, okay, we're moving closer to having people back. You can't have in-person worship where the pastor is staring into a cell phone, three feet in front of their face. So then another just amazing coincidence or Providence or whatever. We had a, a what's called a PTZ camera, pan tilt, zoom camera in our church lobby that we use because we have a baptismal like tank in our lobby. And they used to do baptisms during the service, but they didn't want to make everybody get up and go out to the lobby. So they had this camera pointed at, at the baptismal tank and they did a fair number of baptisms, but we basically had this $1,500 ready to go camera sitting in our lobby that we weren't using anymore because I, I changed the order of the service.
Dan Wunderlich:
So suddenly we could rip that off the wall, bring it into the sanctuary and shoot from the back, which then allowed us to use the sound system again and, and all these things. And so in the beginning I had to be very hands-on. But I again, as an Enneagram, one part of what I've tried to do is learn to let go and let the people whose, whose job it is, whether they're staff or volunteers have more ownership over it, because I also eventually to take a Sunday off and I was not very good about self care through the pandemic. At least as far as taking time off
Ryan Dunn:
Well, in having your experience with social media that you've had for a number of years, are you still engaged in the, in the social media presence
Dan Wunderlich:
Of Lakeside, you have an excellent communications person on staff. And that is a blessing. Although I joke with her, like you have the hardest job on staff because you have a job that pastor wishes he had, like, you have the job I wish I was doing. And so, you know, where she's good, she's getting detailed notes on Photoshop files, like bump this, change, this color, tweak this type. And I was like, I'm, I feel so bad for you in some ways, because no one else on staff is giving notes like this on, on the things that they're doing. But especially early in the pandemic, I was, I was very active on, on doing Facebook lives, doing check-ins doing prayer times, doing coffee breaks for work from home folks doing zoom, meetups, zoom, Bible studies. And I admit that I have kind of gotten away from that. We for, for a church who has a pastor who hosts a church marketing podcast and is really into digital ministry some of it, honestly, just to be honest, is the exhaustion of not having taking care of myself as well as I could. We discontinued some of that cause I just kind of ran out of ideas, but as, as I am working to recover we are, we are preparing to do more digital things between Sundays.
Ryan Dunn:
Okay, well, you were incredibly helpful for me in that online. I'm sorry, social media. Let's start that again. Well, you were incredibly helpful for me in that social media training for churches in offering some tools and resources that were time-saving like, for me, that was the huge part. And as you've just expanded upon as well, like the huge barrier for us is that we just feel like we're pulled in so many directions as ministers that it's tough to add in something new in digital ministry is often that thing that just feels like it's the, you know, the, the straw that's going to break the camel's back. So how were you able to bring some of your previous learnings into your current context to, in order to be able to develop a workflow that was somewhat sustainable for the period that you were in?
Dan Wunderlich:
The thing that I have discovered? So when, when you encountered me, I was so focused on the production side of things. And so we went over all the apps, the apps that you can use to create graphics, the apps that you can use to cut video quickly, the apps you can use to preschedule social media posts, and all of those are really important. And if you're not using apps like that, if you're not using services like that, you can probably shave down time in your workflow and in your process. But I will say now that I'm on this end of it, where we have refined the production process, the, the area where I have found the greatest gains in efficiency and time is actually in the pre-production side of things. And so like when you and I had a conversation about podcasting on the church marketing podcast we talked about how important it is to spend time before you hit record.
Dan Wunderlich:
Cause when you hit record, if you have nothing to say, you're not going to have a podcast. And that's probably sort of why some of my Facebook lives sort of petered out because I eventually kind of ran out of things to say and the biggest piece of advice. And I don't remember where I heard it, but never start with a blank page. You know, when you, when you open up a document or you like open up the window for a Facebook live and you don't have anything to say, it is so hard to get going. And so being, being someone that collects ideas and thoughts is so critical. And so whether that's saving images to your phone or to ever note or you know, shooting, shooting, videos, recording, voice memos, I just heard an interview with max Lucado and he keeps a note on his phone of just words and phrases that he finds interesting and wants to potentially use in his books in the future.
Dan Wunderlich:
He's like everyone thinks that I have this incredible vocabulary and that I think of all these ideas, he's like, no, I just hear them. And then I write them down. And then when I'm writing my book, I've got this list of 50 words or phrases that I would love to work in. And I've, I've taken some training with both Rob bell and John a cuff. And they talk about this process of collecting ideas and organizing ideas so that when it's time to sit down and write, you are never starting from a blank page. Right. if you don't have an idea of what, like, you know, it's, it's, we're recording this on a Wednesday. And so let's say that every Thursday morning I do a little five minute devotion and I just can't think of anything. Well, I have an Evernote folder with ideas for devotions.
Dan Wunderlich:
And so if I don't have something, if there's not something timely, not something related to what's going on in our church, I can open up that folder and I've got ideas. And the only way that you were going to have those ideas is if you capture them in the moment and even a service like Evernote or the notes function on your phone, or, you know, your photos, like if something captures your interest, even if you don't know why, write it down, take a picture, shoot a video. You will never you will never be disappointed later. You might not remember why you wrote it down, but you'll never, you'll never be sad to, to have something to, to start with. Yeah.
Ryan Dunn:
Oh, well, I know that you're big on workflow and on my calm podcast, you've dedicated several episodes talking to other people about their specific workflows and how they're getting things done. So how has the digital component of ministry shaped and then integrated into your current workflow?
Dan Wunderlich:
One of the best parts about digital ministry is that it can be time shifted. So in-person ministry. I have to be ready to give my sermon on Sunday morning at eight 30 and 10 45. But also I can only give the sermon for that Sunday. If somehow I were to get ahead and had two or three more sermons ready to go, I can't just preach them there while everyone's there and be like, all right, take care, see you in three weeks. But one of the best things about digital ministry is that you can batch things and work ahead. And so if you do a weekly devotion, you have to decide, is it worth it doing it live? You know, and if it's worth it, doing it as a Facebook live, then do it as a Facebook live because you collect an audience and it's not just that you collect an audience, but that you collect an audience that engages in the live format.
Dan Wunderlich:
But if you've been doing these five minute devotions and they're getting a lot of views, but people aren't really communicating in the comments, they're not really responding to your call for prayer requests. Then what that tells you is people value the content, but they don't need it to be live. And so what you can do is you can write for, you can write a month's worth. You can write for4, 5, 6, 7, 8. Iron eight shirts, bring them in. Film a five minute, one, change your shirt, film a five minute, one, change a shirt, five film, a five minute one, change your shirt. And before you know it, now you don't have the weekly pressure of producing a video, right? You've taken maybe an hour, maybe 90 minutes, maybe two hours to record a month, or two's worth of five minute devotions. You schedule those bad boys and you don't have to think about them. They are, they are ready to go. And so batching both for writing and recording and filming getting ahead, those kinds of ways we do that with the MyCom church marketing podcast, I will record two or three in a week, and then I'm done for the quarter. And it's not that I don't enjoy the process. But if you're in the flow of something guard that flow, like take advantage of it. Yeah.
Ryan Dunn:
Yeah. Well, that's one of the challenges with digital ministry, because it is always on, we feel like we are constantly needing to be reactive to what's out there, right? So it can be incredibly valuable from both a productivity standpoint, but also from like a mental health standpoint too, to put some boundaries in, to compartmentalize that work a little bit to say, you know, Monday morning is when I broadcast out or forecast out or schedule the entire week of, of social media posts. Okay.
Dan Wunderlich:
Absolutely. And you can, sorry to jump on you when you use a platform like Facebook or even YouTube, you can schedule these videos to basically function like a live video. A lot of churches did this with their Sunday morning worship. There were churches that maybe didn't have the capacity, or didn't want to trust their church's internet signal to go live on Sunday morning. And so you recorded a service, but then you use the premiere function you know, and so the first time it plays like a live feed. And you know, what that does actually is. So you, you do two months worth of devotions. You schedule them as premiers. You can actually be in the comments, interacting with people while you're also on the screen. Cause I think we've also all watched Facebook lives or Tik TOK lives or Instagram lives where the host is spending more time reading comments than they are delivering the content that you're there for. And so there are ways to get the best of both worlds. Yeah. Yeah.
Ryan Dunn:
Well, and there are some cheats around that as well because they're online platforms that will allow you to take a recorded video and present that through their stream as a, as a Facebook live event, you might appreciate knowing that as a, as a number one on the end sheet.
Dan Wunderlich:
Yeah. Well, and, and another thing too, just a real, like simple for all kinds of work, but certainly for digital work is schedule the right work at the right time for your energy level. You know, like if you know that because the, one of the keys to digital ministry is, is knowing when to, when to post, you know, like it is of course always on demand and things are always available by archive. But if you're doing a devotion that you want people to, to experience together oftentimes your options are early in the morning or late at night. That's when people are scrolling social media, but you may not be a at your church around your equipment at six 30 in the morning or 9:00 PM at night, that also may not be your best time. And also it is, this is going to sound really like maybe not the best to say, but like, if your best thinking time is 10 to one, 10:00 AM to 1:00 PM, then perhaps doing a five minute devotion at 10:30 AM is not a good use of your time because that's when you should be thinking and working on your sermon or working on strategy or, you know, so what's, what's nice is between between batching and pre-production and tape delaying, you can really, you can really use the benefit of, of of digital ministry to, to make this better fit your schedule.
Dan Wunderlich:
But you have to think about it first. Like you have to know your rhythms and your flows, and a little bit of planning will really, really save you time. Maybe not in that one day, but it will clear your calendar for a couple of weeks, if you can all knock it out in one day.
Ryan Dunn:
Well, a pastor's life is an interrupted life, right? Yeah, absolutely. Your day is full of interruptions. How do you put some boundaries around that batch time?
Dan Wunderlich:
That is a great, great question. And I, you know, I think it is, and again, this is hard because not just being an Enneagram one, a perfectionist, but I, in my worst and my worst, I'm a conflict avoiding people, pleaser. But learning for me, it's been learning that no doesn't have to mean not ever, and I don't appreciate you. It just means not now. And so I am I'm grateful that I have a church staff, including we call her the director of first impressions and she keeps my calendar and we have a scheduling app and I put my availability in there and when people want to talk to me they schedule through her and she puts it on my calendar and the times that are available I think it's too, it's just defining the boundaries when, with your staff, because there are also ministry interruptions.
Dan Wunderlich:
Absolutely. They need to break through it. Doesn't really matter if you are in the flow. And you're about to cap off a really important sermon, you know, if someone is headed to the emergency room or someone really needs to talk. So I, you know, I, I don't know. I think that's I think it's a personal thing. It really depends on what resources you have around you. I have also been I had a two point charge where I was the only staff person, like when I was in the office, I was at every phone call was answered by me and every person that came through the door encountered me. And I couldn't, I could not have the, well, I'll just say the, the boundaries would be a lot different than, and figuring out how to enforce them would be different. Yeah.
Ryan Dunn:
Well, getting back into workflow and some time-saving tips as I look across your various social media presences from Lakeside to your personal stuff, a lot of the graphics are on point. Like I admire him. Dan it's nice work to look at. So what are some of the tools, again, this helps us go back into workflow as we look to batch things together and save time. What are some of the tools that you use to develop some of these engaging graphics?
Dan Wunderlich:
Well, I will say upfront some of what you'll see on our church profiles are graphics that we source from a subscription service. So we are we subscribed to the CMG church, motion graphics, their social platform and there are lots of, there are lots of services out there. Some are worse
Ryan Dunn:
Than others,
Dan Wunderlich:
Right. But no, absolutely. You do not have to create your own graphics. And part of what I did as defining grace was to make graphics available for free, from time to time. And there, there are some resources out there. I would recommend that if there is a church in town that has a designer or even a church in another conference that has a designer, you admire, you may be able to reach out to them and, and they might be able to share some things with you. What's great too, is some of these services like CMG, you not only get the image, but you also get the Photoshop file. And so you can use them as templates to edit things for yourself. We use the Adobe creative cloud products, but if particularly I think they're on both Mac and windows, affinity, affinity, photo affinity designer, and then they have a publisher version and alternative to InDesign.
Dan Wunderlich:
These, they, they are a bunch of former Adobe employees who didn't, weren't really comfortable as far as I understand it, really comfortable with the subscription model. And they wanted people to have a Photoshop like program that you could use that you pay for once. And so some of it is just finding some software and then getting comfortable and learning it because I'm not in the day-to-day creation of social media, I'm not using quite as many apps on my phone or tablet. As I did when I was making things all the time. But the, the amazing part about social media now is that a lot of these apps have their own built-in creators. So like, especially if you're doing stories if you're doing Instagram stories or Facebook stories, you don't need to be filming them in some other app, like use the tools that are built in, use the effects that are built in use the editing tools that are built in.
Dan Wunderlich:
And and that's how you get going. And then I grew up drawing and then, like I said, I ended up in advertising and I chose advertising over marketing because it had an art component. And to be honest, like I started by copying and ripping off the stuff I loved in order to learn how to technically do it. And then once I knew how to achieve these effects, I then started to develop my own skill. And, you know, that's kind of also how I learned how to preach, you know, you rip off the people you admire but you learn how they do what they do. And then you make it your own. A couple of, I'll say a couple of key resources Unsplash is a free stock photo site. That is for me, it has revolutionized what is possible graphically online because it is a free stock photo site, but it is high quality photos.
Dan Wunderlich:
And part of what's nice is especially now they've made it to where photographers can also, in addition to offering free photos, like say I am available for hire. So it's it's become this site where you can get great photos. They do tend to, to be very like there's, there's definitely an Unsplash look and everybody uses Unsplash. So you run the risk of using a photo that a thousand other people use. And so certainly if you were running an ad for your church and it has people in it, make sure it's people from your church and not people from Unsplash, because if they see your invitation to worship with a hip looking young person, and then they see the church down the street has that same hip looking young person in their ad. They're going to realize something is up. There are some stock video sites out there.
Dan Wunderlich:
There's some music sites out there. But I would say the, the, I would say for me, the most underappreciated element of particularly social media design is topography and using good-looking fonts. And there are lots of free good-looking fonts out there. Google fonts has has some but being willing to spend a little bit of money or make a big investment on one or two really good looking fonts, and then sticking with them will really elevate your design. So whether if you're a creative cloud subscriber through Adobe, you have access to Adobe fonts
Ryan Dunn:
Or you can also sign up for emails from fonts.com, my fonts.com or a type Foundry, or, you know, type creation company or designer that you like. They run sales all the time, and you might be able to grab a really great font on a black Friday sale or some random weekend in March or something like that. And if you have, if you have high quality I'll just say, like we don't, we don't always think about type choices, but to me that's like one of the, the easiest and most overlooked ways to elevate your design. Okay. You brought up the idea of ripping off people who we admire. I had a boss when I was in copywriting, who said, good writers, write great writers, steal we're Christians. We don't endorse stealing, but it certainly can be a time-saving thing to repurpose some of the other elements that we find out there.
Ryan Dunn:
And I think especially repurpose content that we have already created ourselves as ministers. A lot of us are engaged in creating content every week for the Sunday morning event. And that can be a treasure trove of content for the rest of the week in social media, because, you know, one of our bars to entry in social media is often that we feel like we have to create fresh content. Well, if we're already generating a sermon, we have a whole ton of content available for us the rest of the week as well. Are there ways that you're taking some elements of your Sunday morning and then applying that as content for the rest of the week at Lakeside?
Dan Wunderlich:
Yes. Yes we are. And I will point you online to someone named Dave Adamson. He's known as at Aussie Dave a U S S I E he's Australian. He was on staff for awhile at Andy Stanley's church, Northpointe. And he is one of the biggest proponents in repurposing Sunday content throughout the week. Now, when your preacher is as good as Andy Stanley, and it has very a tight two to three minutes that can stand on its own, that gets a little bit easier, but some of that is when I'm writing my sermons, I am trying to, without, without taking away from the entirety of the message, thinking through, is there a section in the sermon that I can intentionally structure to stand independent? And and some weeks I succeed at that some weeks I don't succeed at that in some ways, it doesn't even cross my mind to think about that.
Dan Wunderlich:
But we do repurpose sermon clips. So we, we we, we stream live on Sunday w and then that obviously services archived in perpetuity, we release the sermon podcast, usually Sunday afternoon or Monday morning Monday morning, our, our creative director or communications director will clip down the live video to just the sermon and we'll post the, the full sermon on Facebook and YouTube. And then usually later in the week, we'll grab two or three minutes, sometimes up to six minute clip of the sermon. But one of the things that we've talked about doing is once, once we kind of have a regular video set up set up is, is to do and we should really should have talked about this in how to minister well, to both in-person and online is that recognizing that for folks watching on a phone or watching in their living room, that is an, a very different experience than sitting in a sanctuary.
Dan Wunderlich:
And while we may have a personal opinion on which is better, everyone is doing it or not every, but, you know, everyone that is engaging, our content is engaging your content. And we have to think through how they are engaging your content. And for a 30 minute sermon, even a 22 minute sermon on an iPod or an iPhone is not something most people are going to sit through. And and even a sermon clip can be, can sometimes be difficult because it doesn't feel personal, right? A handheld device oftentimes, and especially in a living room, it making it feel personal is is a great way to go. So if you, even, if you don't have a two to three minute section of your sermon that you can cut out and repurpose, there is maybe a concept in your sermon that you could rewrite into a two to three minute or five minute meditation that you can film separately, direct to camera and talk as if you were talking one-on-one rather than the viewer feeling like they're just a fly on the wall of someone talking to a big room.
Dan Wunderlich:
And we have not gotten to the point where we're doing that regularly, although we've talked about it. But for Christmas Eve 2020 you know, the variants and things were starting to kick up in our area. And so we moved art. We did do in person Christmas Eve services, but we did them outside. We did not have a streaming setup outside. So we already knew that we weren't going to be able to stream it, but we also knew that there are people, there were people who weren't going to be coming. And so we filmed basically like a living room service. We, we created a separate worship experience that that tried to think through what is the experience like doing Christmas Eve at home, in your living room and how can the sermon and the music and the scripture readings better tie into that experience. So I don't, hopefully that answers some of the questions.
Ryan Dunn:
Yeah. When you're talking about repurposing something that you've already recorded what's your workflow for, for doing that? Like what tools are you using to cut up your longer video and to something shorter? Yeah,
Dan Wunderlich:
Yeah. That is my my communications director. She has a Mac, and so she has garage band. And so she will go into the Facebook live. And if, as long as you're a page administrator, you can download the video and she just downloads the video and uses garage band to cut it down. And I created a template garage band file. So when we have a S like series artwork or something she can drop that in and it will show the series artwork, and then it'll fade into the sermon video. And then at the end, it'll you know, fade back to the S series graphic. And then, so that's, it really is, is downloading the video directly from Facebook, clipping it down exporting it out out of I'm sorry. I said GarageBand I movie and taking it from my movie directly back to Facebook and YouTube. Okay.
Ryan Dunn:
Supply enough. Are there other ways that you've streamlined the video creation process? Because as I look at Lakeside's digital presence, like there's a lot of video up there on your Facebook page. Are there other ways that you've kind of streamlined or made it more accessible to produce video? Wow.
Dan Wunderlich:
We, we are investing in tools. So we have we have a cannon M 50 for our camera. That was recommended a couple of years ago by Brady Shearer at pro church tools, who is an excellent person to look to as a resource for church communications. That is a mirrorless DSLR camera. So it is small. It is light. Light is an easy to carry around. And so our, our communications person can be carrying that around on a Sunday morning or at a children's event. Like we've got our this is, you know, gonna airway later, but we have our trick or treat trail coming up. She can go around that, that event with this camera in her hand. And it doesn't look like people don't get intimidated by it. Right. and two, you can just film right on your phone.
Dan Wunderlich:
You know, there are people, obviously there are famous YouTubers and streamers and tick talkers who have very expensive setups. And then there are some people that are making a lot of money filming, silly videos with the built-in editing and creation tools in an app like Tik TOK, but we've got a small mobile camera. It's not great for streaming, but we bought it before the streaming era. So we've got a small mobile camera. We've got a microphone attached to it because one of the keys with video, you think it's image quality, but it's audio quality people will watch less than stellar video. They will not put up with terrible audio. And then actually the, the thing that, that we most recently got that I feel has taken us to the next level is we actually got a teleprompter a little pane of glass and angled pane of glass that hooks onto the tripod.
Dan Wunderlich:
And then you put an iPad with a free teleprompter app and the camera shoots through this angled piece of glass. And what you see instead of a camera lens is you see the words that you're saying. And so before we used to have like scripts or an outline taped to the bottom of the camera. And so as you're watching someone like giving an announcement, they're constantly looking away from the lens and you can tell, or there's people that tried to memorize it. Like when we did that at home Christmas Eve service, I had memorized my sermon because I didn't want to be looking at notes and, and my goodness, you know, it took me like five takes to get through the whole thing. And it does take practice to get more fluid reading off of a teleprompter. But that's one of those things that like it's just, it's, it is, it's kinda, it's kinda unbelievable to me, just how the little bit of the person who's speaking is looking directly in the camera and is speaking with confidence. They're not looking off camera and they're not, they're very clearly not like desperately panicking in their mind trying to think about what comes next. That's just one of those little silly little things that I, you know, I thought ma you know, maybe this isn't worth the money. Should I really be spending the money on this, but I have really appreciated having it.
Ryan Dunn:
Yeah. And I have found the teleprompter to be a huge time saver, because as you noted, like it cuts down on the number of takes. I don't feel the pressure to have to memorize everything in. There are actually teleprompters that you can download onto your phone that will play as you are recording. So as you're staring at the camera on your phone, well, or at least staring at the screen on your phone, which is right next to your camera, you're reading what is there, it's incredibly helpful. And I'll try to link those up in the show notes. Hey, what else? What's another app that you're using. That's saving you time right now.
Dan Wunderlich:
Here's where you get to edit. Let, I think
Ryan Dunn:
This'll be my last question. Sure.
Dan Wunderlich:
I'm trying, I'm trying to think. What's nice is I actually have handed a lot of this off to my team.
Ryan Dunn:
Maybe delegation is, yeah. Let me ask you this then. In terms of time-saving and delegation being such an important part of it, are you deli Hm. Trying to figure I'm going to start this question fresh. So
Dan Wunderlich:
I, I hear, I, I I'll answer your app question by transitioning to people, to be honest, Ryan the, the best, the best time-saver for me has not actually been an app or a workflow thing, but has been empowering people on my team to be more involved in the content creation process. Again, being a perfectionist, being someone who feels like it's just, if I it's, it will be better if I do it myself. And, you know, I've heard a thousand church leadership podcasts say, if someone can do it 80% as good as you have, someone can do at 70% as good as you and has the potential to get better, that's the point to, to give it to them. I mean, they are, they're really they're right. They're right. I am, I am not Lakeside United Methodist church. I am the pastor of Lakeside United Methodist church.
Dan Wunderlich:
And, and for all United Methodist pastors, I joke with my, my team. And it is a kind of a joke right now because I haven't taken a Sunday off, take one Sunday off in the last few years. But like, it is my responsibility to ensure that the pulpit is filled. It doesn't mean that I'm in it every week. And so if it is, it is, if you are committing to digital ministry, it is your responsibility to ensure that your church is doing digital ministry. That doesn't mean that you need to do it all yourself. And it doesn't mean that you need to do it neglecting your other responsibilities, because especially if you are creative person like me, if you would rather be spending, I can, I can spend all day working up a series graphic in Photoshop and feel really great about it in the end.
Dan Wunderlich:
And then it shows up online for four weeks and then it's gone. And I'm not saying that that's not important in connecting people. And that, that graphic may not email may or may not have played a role in having someone listen to the service, but what did, what did I not do that I should have been doing during that time when someone else could have done it for me? And there are people in your congregation who are interested in these things. They may not know how to do them yet. They may not have the tools. But if we keep all this stuff to ourselves, we're also depriving sometimes people on our staff who it's their job but we're depriving people of the opportunity to use their gifts, because there may be someone in your congregation who would never, in a thousand years, hold the door and greet strangers because they are not you know, they're an introvert and crowds make them nervous.
Dan Wunderlich:
They don't, they're not really comfortable talking to strangers. They don't want to be seen as the face of your church, but they might be artistic, or they may pick up video editing or be interested in audio editing. Or it may be you know one of your, this is really like so cliche, but there may be a youth who understands Tik TOK better than you ever will. And as long as you give them like content guidelines, they may be able to create things or at least help you create things for your church. And so I would say the biggest time saving app, especially if you are the pastor who is also doing this work is, is man try, try to empower try to empower volunteers, staff team members, whoever you can so that they can use their gifts as well. And also make sure that you are doing the work that you need to do, even if you'd rather be spending all your time making videos.
Ryan Dunn:
Well, I feel like that's a good marching order to drop this off on to not feel like you have to do it all yourself. It's a good way to leave this out. So, Dan, this has been fun conversation. I've learned a ton. Thank you so much for spending this time with us.
Dan Wunderlich:
Absolutely. Ryan, I appreciate the invitation and I love all of the amazing podcasts that we have in the [inaudible] family.
Ryan Dunn:
Yeah. So we're going to check out the, my comp podcast where is a good spot to get ahold of you?
Dan Wunderlich:
You can go to defining grace.com, D E F I N I N G G R a C e.com. There's not a lot of new material there, but I have 71 back episodes of art of the sermon that you can dig through. I've got lots of free graphics, many of which don't have any dates on them. So you're welcome to snag those for whatever you know, things you have coming up. And then of course, there's a contact button there and would love to hear from anyone that has questions.
Ryan Dunn:
Cool. So repurpose those graphics. There's also some good inspiration there because you get to see some of the things that Dan has created for like promotion of, of his podcasts there, which are inspiring to our other content creators out there as well. So, Dan, thanks. So once
Dan Wunderlich:
Again, yeah. Thank you, Ryan.
Ryan Dunn:
Okay. Here's what you need to do. Go check out the MyCom podcast. Mycom is one word, M Y C O M. Through that podcast, you'll get tons of marketing tips. As you learn from Dan Wunderlich, the host, as well as savvy church, marketers, pastors, and leaders who offer expert advice on outreach, ideas, communications, social media, and new technology. They let me say a few things on there too.
New Speaker:
If you're hungry for the next episode of Pastoring in the Digital Parish and enjoyed this particular session, then go check out the episode called focusing our efforts for digital ministry success. In that session, Sammy Kelly of Digivangelism provides a bunch of helpful tips and tactics for staying on top of our digital ministry work. Hey, what more can we do to help you? Leave some thoughts or ask some questions in our Pastoring in the Digital Parish Facebook group. My name is Ryan Dunn. I would love to see you there. Thank you to United Methodist communications for making this podcast and others like it possible. I'll talk with you soon.
Peace
On this episode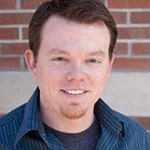 Dan Wunderlich is pastor at Lakeside United Methodist Church in Florida. He's the host of the MyCom marketing podcast. One of our sister podcasts with the United Methodist Communications. Also, Dan is the founder of Defining Grace ministries.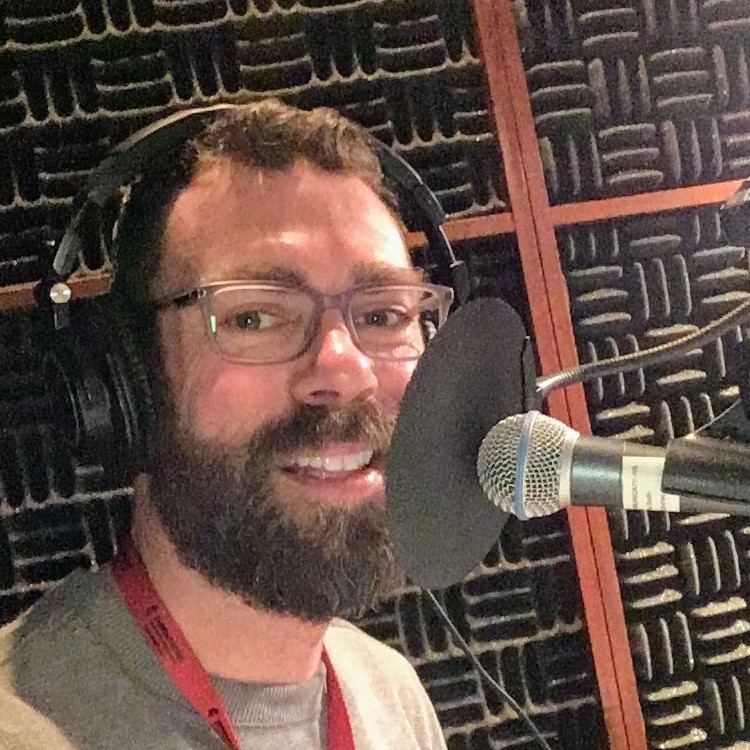 Our proctor/host is the Rev. Ryan Dunn, a Minister of Online Engagement for United Methodist Communications. Ryan manages the digital brand presence of Rethink Church, co-hosts and produces the Compass Podcast, manages his personal brand, and obsesses with finding ways to offer new expression of grace.