By *Aaron Crisler
Storytelling is an art. Telling a story well is a bit like making a movie inside someone's head – you want to paint the picture so well that the person reading your story or article feels completely invested in the story.
Good storytelling influences the brain, too. In a study at Princeton University, scientists found that when you listen or read a well-told story, part of your brain responds as if you were literally inside the story.
There's bound to be some wonderful stories to tell about your church. Joe Iovino, Director of Member Communications for UMC.org, and Crystal Caviness, senior content development specialist, know what it takes to tell a good story. So, we asked them for their best tips to help get you started.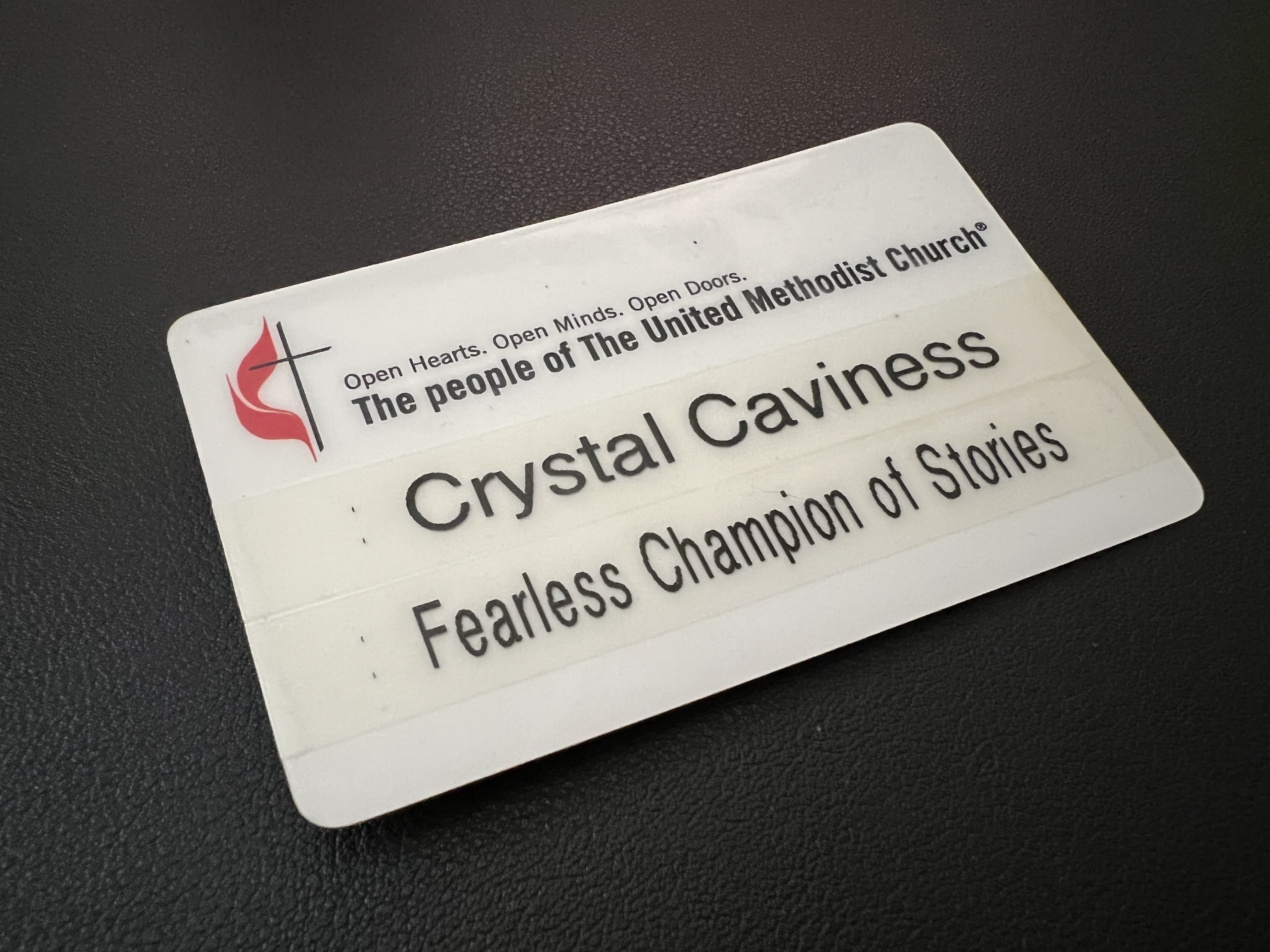 Crystal Caviness describes herself as a fearless champion of stories for The United Methodist Church. With more than 12 million members globally, there are a lot of stories to tell of members who daily live out their faith, helping their neighbors and sharing the love of God with those they come into contact with. "My desire is for those stories to be heard, not just within the church, but throughout the world. That's how transformation takes place," says Caviness.
WHO ARE YOU WRITING FOR?
Before you set "pen to paper" or rather in today's world, "fingers to keyboard," you've got to know your audience for whom you are writing. Iovino has identified his audience as the members, constituents and the curious of The United Methodist Church. For you, it may be potential volunteers, disengaged church members or even potential new church members.
Caviness shares that she wants to engage and empower the reader: "Often, we share stories of how United Methodists strengthen their faith or how they express their faith and show God's love in their communities. The best outcome would be for someone to read the story and say, "I can do that too."
Iovino finds that specificity has a broad appeal. "There are lots of 'Garys and Shellys' and confirmation class students. Write to one of them, and your writing will make sense to all of them. Your message will be clearer and more focused," he said. "Even those who are not part of that specific target, but are adjacent, will get it too. When we try to write to everyone, we are writing to no one. When we write a clear, focused story that we are telling one person, there are lots of other people who will want to hear, who will catch on."
Authenticity is a key component when connecting the reader to the story. "Real people sharing honest thoughts about what they are experiencing is the way to connect," says Caviness. "Sometimes life is hard, sometimes it's messy. Being a Christian doesn't make that untrue. At UMC.org, we strive to tell stories of real faith and how that faith and, often, the person's United Methodist community, supports them even during struggles."
CHOOSE AN ANGLE – WHAT STORY WILL YOU TELL?
When you start to choose your angle, think about the famous Ws of your story: the who, what, when, where and why. Potentially the biggest of these is the 'why' – why is this worth writing and why will someone read it? What makes your story unique, nuanced? Iovino says: "For me the question to ask before I decide on an angle is, "Why am I telling this story?" Why is this going to appear on our website?" Find your why and you've got a story! Chances are if you find something super interesting, your audience will, too! Ask yourself why you are writing this story. Why is this appearing on our site?"
Caviness says, "Start with a relatable, interesting and/or unique topic and talk about it an honest and engaging way, that's a solid start.
CLICK, CLICK, CLICK!
OK, so you know your audience, you know your angle and you've got your story. Now, you've got to get that audience to click the story and read it. This is where an attention-grabbing title is of utmost importance – especially if you are writing for the web.
Some research says you only have eight seconds to grab a person's attention. So, the title of your article has to grab the reader's attention and hold it.
"Your title needs to command attention, to "pop," Iovino says. "There are a ton of titles that will appear on our potential readers' screens. We need our title to compel them to click on our story rather than all the others." For example, some of Iovino's favorite titles are: "How sweet it is: United Methodists and bees," "Jesus wept. So should we," and "Asbury, Ted Lasso and second thoughts."
Why? Iovino says, "All have good keywords, identify the angle, and are short and catchy."
And, make your title as short as possible. When viewing the title of an article online, most mobile and desktop browsers will only show the first 50-60 characters of a title.
Alright, now it's time for you to write that article you've been waiting for! You're well on your way. Remember to make a movie in the mind of your readers and draw them in.
Happy writing!
Want more inspiration? Here's a few more articles to read about writing.
*Aaron Crisler is a senior public relations specialist for United Methodist Communications in Nashville, Tenn.
---
For 80+ years, United Methodist Communications has been leading the church in telling inspirational stories of God's work in the world through The United Methodist Church, reaching new people, supporting local churches in vibrant communications ministry, equipping leaders and delivering messages of hope and healing. This essential work requires financial support. If you believe in our mission, consider a tax-deductible donation to the work of United Methodist Communications through its Foundation at ResourceUMC.org/GiveUMCom.