United Methodist Communications' research team is assisting with the ongoing research for the Exploring the Pandemic Impact on Congregations: Innovation Amidst and Beyond COVID-19 study. It is a collaborative, five-year research project funded by Lilly Endowment Inc. and led by the Hartford Institute for Religion Research at Hartford International University for Religion and Peace.
The focus of this expansive initiative is to research, collect, and disseminate data about the possible changes and long-term implications the pandemic might have on religious life across the United States. Through this centralized online hub, congregational and denominational leaders, religious scholars, and the general public will have free access to a growing repository of curated resources, practical tools, and guidance—drawn from our own research and from our cross-denominational partners.
Three reports are available at this time:
Religious Education During the Pandemic: A Tale of Challenge and Creativity
April 2022 Report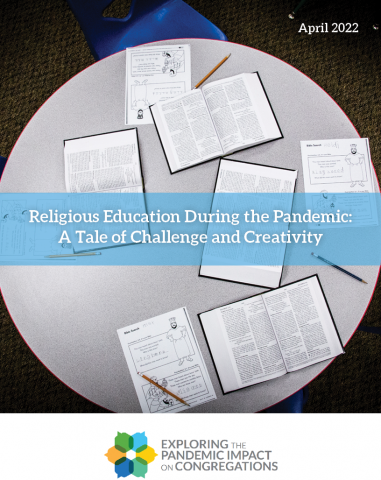 Congregational Response to the Pandemic: Extraordinary Social Outreach in a Time of Crisis
December 2021 Report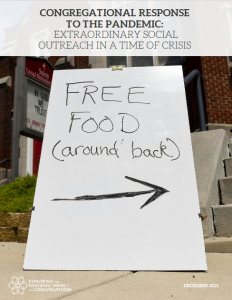 Navigating the Pandemic: A First Look at Congregational Responses
November 2022 Report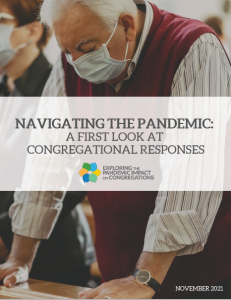 For more information about the research project visit the official website at CovidReligionResearch.org.
UMCom will update this page as new reports are released.