A Moment for Mission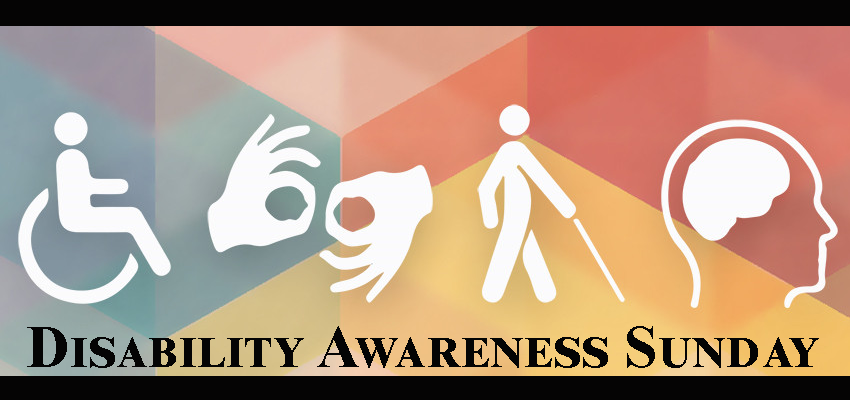 Florida UMC.
"Therefore, since it is by God's mercy that we are engaged in this ministry, we do not lose heart." 2 Corinthians 4:1, NRSV
"Strawbridge United Methodist Church strives each and every day to not only be the best church in the community, but rather the best church for the community," said the Rev. Todd Jordan, senior pastor of the Kingwood, Texas, congregation.
In April 2021, the church and the staff from its Bright Beginnings Learning Center preschool earned Certified Autism Center™ designation.
"Equipping our staff and volunteers with these skills will better enable us to love all God's children and further support them in their journey," Jordan added. "We are very excited for this training and the multitude of resources we will gain. We can't wait to see what God will do."
The designation, granted by the International Board of Credentialing and Continuing Education Standards, means that staff have completed an autism-specific training and certification program through IBCCES.
Strawbridge UMC activities and events are designed to provide opportunities for students to have a buddy if they prefer. If a student needs a quiet space or adjustment in the activity to help them learn better, their team is better equipped to assist. The staff is brainstorming ways to offer more low-sensory opportunities.
"We're excited to work with Strawbridge United Methodist Church to enhance their ability to assist and welcome the neurodiverse population in their community," said Myron Pincomb, IBCCES board chairman.
By including people on the autism spectrum in its ministries, Strawbridge UMC observes Disability Awareness Sunday all year.
Adapted from "Strawbridge UMC becomes the first church to earn Autism Center designation," April 6, 2021, Brian Fisher, director of communications. Used by permission.
Children's Message
As you meet your schoolmates, you quickly discover that we all don't look or learn the same way. How boring that would be!
You may be the fastest runner in your class – and the best friend of someone who uses a wheelchair. Another friend is a spelling whiz who quizzes you for tests. Your vision is perfect, and the boy who sits behind you wears eyeglasses with thick lenses. Reading is a challenge for you because, sometimes, the letters are jumbled in your mind. And the quietest girl in the class rarely speaks up because talking clearly is so tough for her.
God gives each of us different abilities, I think, to encourage us to encourage others and to share our gifts. Isn't that exciting?
Offertory Prayer
Loving God, through your mercy, we engage in ministry with all of your children of all abilities. Encourage us never to lose heart. In your name, we pray. Amen.
From Discipleship Ministries: Transfiguration Sunday — Transforming God, we come to your altar this morning, knowing that in our giving and in our living, we have often put "just enough" into living our faith so as not to impact our lifestyle or cause too much discomfort. We have been reluctant to let go of our affinity for the things of this world; and in our attachments, we have often missed the opportunity for the transformed lives you desire for us. May our offering this morning be an invitation to living a life radically transformed by your power, love, and grace. We pray this in the mighty love of Jesus. Amen. (Luke 9:28-36 (37-43)
Newsletter Nugget
Disability Awareness is vital to the ministries of the Central Reform Congregation in St. Louis, especially as people return to in-person worship.
Autumn Dennis, director of advocacy and online community, explained: "We decided to invest a lot into turning our livestream into a consistent online community space. For example, when we go back in person to our congregation, we plan to make all of our small groups and events hybrid, with Zoom or stream options.
"This is critical for many folks with physical disabilities and chronic pain," Dennis continued. "When they are unable to leave home that day, they are still able to engage meaningfully in all our programs."
One of five special Sundays for annual conference observance, Disability Awareness calls the church and society to celebrate the gifts and graces of people with disabilities and to include them fully in the community. Each conference determines the observance date and the offering purpose.
Please give generously. Thank you!