Like it or not, money drives the world in which we live. Sadly, with financial markets taking a hit, you have most likely seen an impact upon regular giving at your church.
There are several ways to boost the giving spirit and reach your congregation's financial and missional goals. One of the best methods is to set up a fundraiser. You can have an in-person event such as a bake sale or have an online function by using Donorbox or GoFundMe.
Regardless of the format, it is vital that you build out a clear, strategic fundraising plan. Having an idea with solid strategies makes a difference, but marketing your fundraiser to the people who need to hear it is the key to success.
Here are four tips to help your church communicate the importance of your fundraiser and double its impact.
Give your fundraiser its own space to shine
Your church's web presence can be a make-or-break deal for seekers and potential visitors who may be considering whether to commit to a worship service or mission opportunity. It's not any different for a fundraiser.
Creating a separate microsite or adding a fundraiser-specific webpage to your church's website will increase public awareness of your fundraiser and amplify its impact on your congregation and the community.
The icing on the cake is that you can add a dedicated registration link and keep tabs of participants without running around at the last minute. It is also a great place to include an event donation page or link.
By embracing online giving with the right provider, you remove barriers to participation and people from throughout the country — or across the ocean — can give freely.
Make the most of your posts
Technological advances have made advertising via social media easier than ever. More than 4.7 billion people use social media regularly. Imagine what could happen if your congregation connected with even a small percentage of those people online to promote your fundraiser.
As you prepare to design and post, think about who your audience is, where they are and what kinds of messages connect with them the most. Making audience personas will improve post interactions and click-through rates.
Start with a clear idea of who you want to target and how to engage them. From there, it's easier to articulate your end goal.
Opting for organic posts might be the simplest option, but consider using paid ads. All platforms offer ad options that massively increase the reach and impact of your posts. These applications make it easy to home in on your target audience using demographics such as age, gender, level of education, occupation and so much more.
Picking the right avenue for posting and advertising is not clear-cut. United Methodist Communications has done some of the leg work for you. Facebook vs. Twitter? Check out in-depth comparisons to get your creative spirit moving.
Consider developing a unique hashtag for your fundraising event. Make sure it is short, meaningful and easy to skim.
Email like you've never emailed before
Connecting with church members and potential donors may seem complicated in a hyper-digital world. You might be surprised that email is still the best marketing channel.
Your church may already have an existing donor or contact list to which you regularly send other emails. This list provides an opportunity to amplify your fundraiser and give it new life.
There are different types of emails you can send to contacts.
Fundraiser hype: You can build excitement and conversation around your event before finalizing plans. Email those already on your list and keep them hooked by promising a release date soon.
Event debut: Prepare an email with bold colors, a fun title and good details to launch your fundraiser. Prospective donors and participants will need to know the date and time of the event, specific directions, expectations and the process for registering and donating.
Final call: Not all contacts will register after the first email. Stay consistent with your communication. About a week out from your fundraiser, send a final email that drives home the importance of the event and the impact it seeks to make.
Follow-up and thank you: Thank those who donated their time, energy and money to your fundraiser. Encourage them to continue sharing the event's virtual donation link with people close to them so the impact only continues to grow.
Don't have an email provider and are not sure where to start? There are numerous free or relatively cheap email marketing tools available. These include platforms such as VerticalResponse, MailChimp and Constant Contact, which, with the aid of thousands of design templates and suggestions, help organizations effectively communicate their missions.
Target SEO and make it a priority
Search engine optimization, commonly known as SEO, is a surefire way to increase your congregation's visibility on the internet. The more you use specific keywords, improve page descriptions and create reputable backlinks, the more likely your website will appear higher in search engine results pages.
Your fundraising event can benefit in a very similar way. Once you establish a dedicated web page or microsite, you'll want to write engaging title tags that will show up on internet search sites.
For example, rather than writing "Youth Group Car Wash Fundraiser," something more descriptive, such as "Car Washes for a Cause," will draw in people. It's important that these titles are concise yet don't sacrifice their quality and uniqueness.
Keep the information relevant and exciting. Most web hosting services have intuitive systems that allow you to easily edit the meta descriptions that appear alongside the title tags. These descriptions prompt visitors and potential donors to click through to your event page.
Take advantage of free services such as Google Search Console and Bing Webmaster Tools to help monitor your fundraiser site's search performance and regularly index it to reflect updates and help it stand out in the search results.
Another good way to boost your fundraising site's SEO is to ask current members and past donors to write reviews of your organization and the fundraiser on your Google Business Profile page. These will be fully visible anytime your church or event is searched.
Excellent reviews increase the chance that people outside your church and in the community will want to support and partner with you.
Fundraisers are valuable tools for achieving missional visions that create community and bring hope and healing to the world. In an increasingly complex and digital world, taking the next step to advertise your fundraiser online will show everyone how much your congregation has to offer and why it deserves support.
---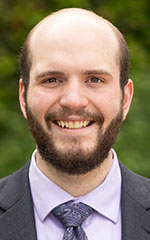 Connor Prusha is on staff at United Methodist Communications as the senior creative content specialist. He also serves as youth ministry developer at Hope UMC in Whitehouse, Ohio. A writer by heart and trade, Connor loves creating meaningful content to inspire others. He is a certified candidate for ordained ministry on the elder track in the UMC.