When weather-related disasters strike, United Methodist Communications (UMCom) goes into action. United Methodist churches, volunteers and donors are quick to help when floods, hurricanes, tornadoes and other natural disasters hit. Communications also plays an important role in sharing information and rallying support so that members can lean into their call to serve.
"When we hear that disaster has struck, our first step is to reach out to our annual conference contacts directly to pray with them," shares Royya James, the senior manager of U.S. conference relations for United Methodist Communications. "Then we actively start assessing developments in their area."
Todd Rossnagel, Director of Communication Strategies for the Louisiana Annual Conference says that storm survivors all too often can begin to lose hope.
"It is our job to remind the public of God's love, mercy, and grace and inspire others to be the hands and feet of Christ for those who desperately need help," notes Rossnagel. "Have you ever been so busy that when someone asks, 'how can I help?' your brain cells can't seem to find the right answer? That was the case for us in Louisiana after back-to-back-to-back hurricanes in 2020. I knew we needed a lot of help, but I was overwhelmed and couldn't pinpoint a specific need. I remember saying, 'Let me think about it and get back to you.'"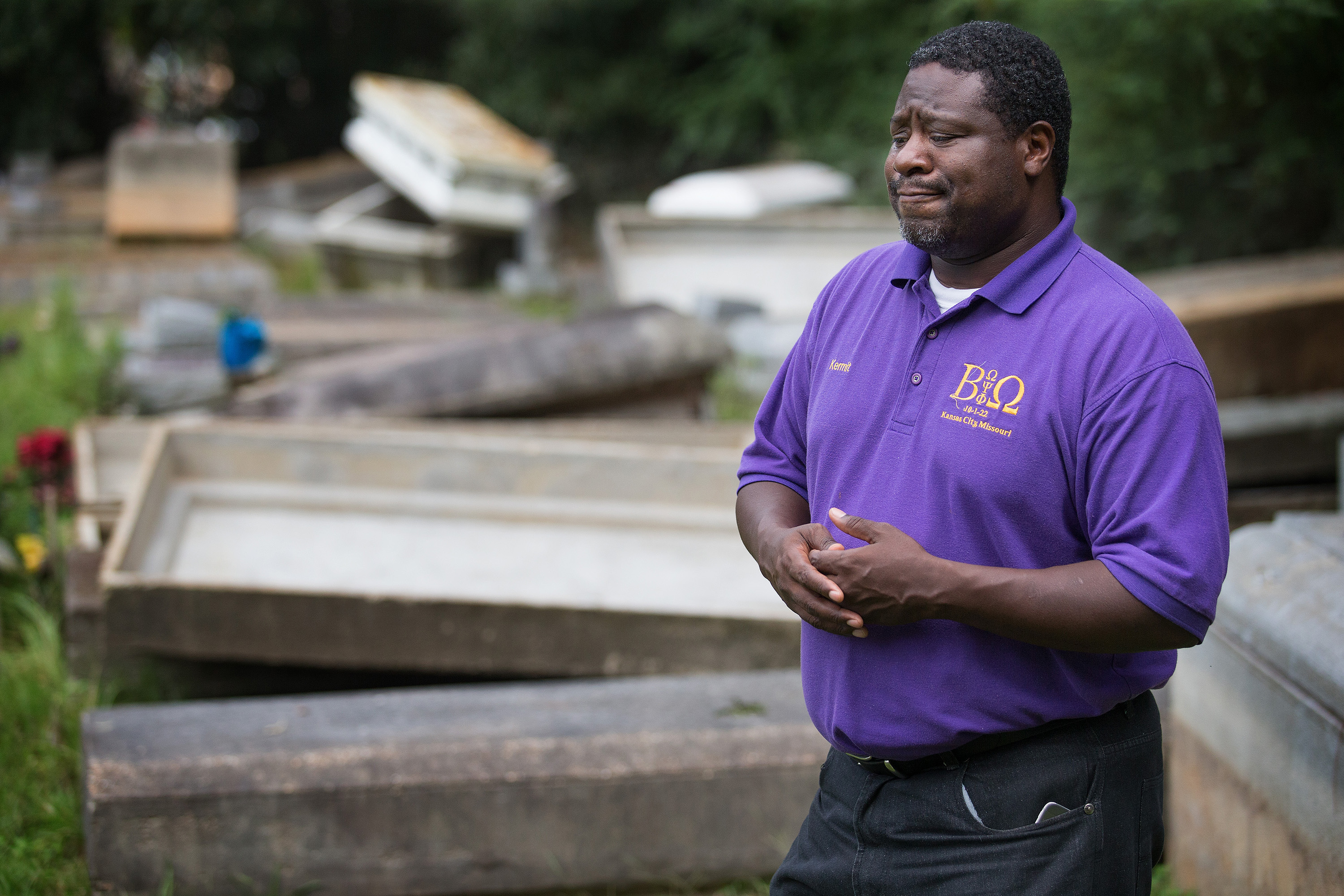 United Methodist Communications responded with an offer to create a national campaign.
"It turns out it's exactly what we needed, and I didn't know it," adds Rossnagel. "At the local level, we often struggle to keep up with the pace of recovery and the immediate aftermath. Sometimes we need help stepping back, assessing the larger picture, and creating a more extensive response plan. It made perfect sense to reach out to a broader audience and ask for financial support. However, our team was extremely busy with the day-to-day work of communicating. We simply didn't have the productive bandwidth or the mental energy to develop and design a national campaign. But thanks to UMCom, the campaign was quickly produced, deployed, and highly effective. They worked with tremendous energy, and it was one less thing I had on a very loaded plate."
"Though a multi-team effort, during disasters, I serve as the single UMCom contact who speaks to and coordinates activities with the annual conference staff," adds James. "This streamlines conversations to reduce the stress on an already overwhelmed team. The bishop/communicator will often point me to additional local contacts with whom our team can work to help achieve objectives in an area."
After weighing the type of disaster and its likely magnitude of impact, a response plan is developed which may include:
1) An official UMC message with a central theme and call to action
2) Community outreach advertising that can include a mix of various platforms
3) A trigger for plan reassessment should a disaster's severity escalate
4) News and photo coverage
"As an annual conference communicator knowing that I could pick up the phone and call UMCom for advice as well as on-the-ground support after our devastating floods made all the difference in the world," says The Rev. Deborah Coble, Director of Communications for the West Virginia Annual Conference.
UMCom provided immediate support by sending UM News photographer Mike DuBose. "Mike took pictures that helped us share our story to our churches here in West Virginia, as well as across the connection," said Coble." I'm so grateful for the United Methodist connection and the compassion and professionalism shown and shared with the West Virginia Conference by our ministry partners. All of this expertise came at no extra cost to the West Virginia conference. Wow!"
DuBose has photographed disasters around the world, including a recent trip to flood-damaged Eastern Kentucky. He points out that "good photography creates an immediate emotional connection between photo subject and viewer. With just a glance you can imagine yourself, your family, your community in the same situation. Also, it's important for people who have survived a disaster to feel 'seen.' People want to tell their stories and the wider church needs to hear those stories and see those people."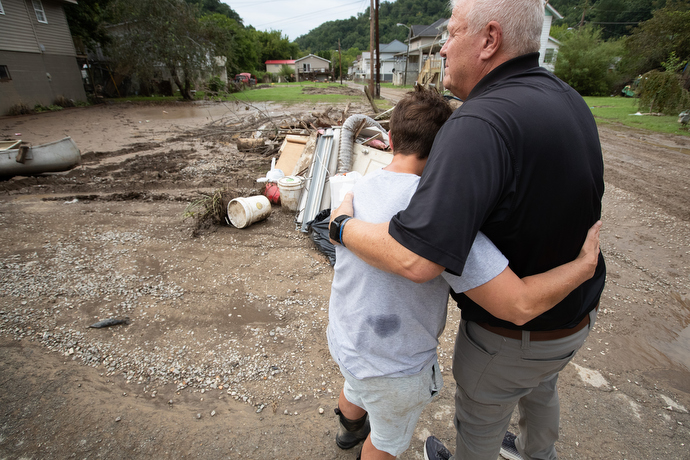 If outreach advertising is part of the plan, markets are strategically selected to ensure visibility to people who live in and near impacted areas. This broadens the potential for support and reaches residents who were forced to evacuate their community. Disaster response ads have been distributed through curated mixes of media including online, social media, newspapers, e-newsletters, billboards and radio.
Advertisements seek to appeal to United Methodists and philanthropy-minded members of the general public to ultimately move them to make a donation in support of people who are in need of assistance due to natural disasters. A call to action points people to an annual conference's donation link or the UMCOR disaster response site. Graphics are also made available for use by local churches and annual conferences.
"We hope the ads can act as a visible reminder that The United Methodist Church is praying for and there to support communities hit by disasters," offers Patty DelliBovi, UMCom's manager of marketing and advertising. "I think our hurricane messaging really speaks to our response philosophy: 'It will take years to clean up the destruction . . . but we will continue to work side-by-side with survivors until they're back on their feet. Let's rebuild together.'"
Since 2020, In partnership with conferences, UMCom has assisted those impacted by the Western U.S. wildfires, hurricanes Sally, Laura and Ida, Tennessee tornados, Kentucky floods and the multi-state tornado spanning Arkansas, Illinois, Kentucky, Missouri and Tennessee whose wrath also affected many UMCom staff members.
"No one is immune to calamity, and that was driven home for me in 2020, when my house and church were struck by a tornado. After years of covering disasters and providing communication support, I found myself on the receiving end, shared Tim Tanton the chief news and information officer at United Methodist Communications. "UMCom responded with news coverage and also reached out to my church, which had been devastated. The outpouring of support was a reminder of the power of connection and love in action. I'll never forget it."
In September 2022, the process kicked into motion again and Hurricane Ian disaster response communication efforts are currently underway.
Unfortunately, natural disasters are to be expected. Fortunately, United Methodist Communications remains on-call to help.
*Brenda Smotherman is a Senior Public Relations Specialist at United Methodist Communications.
---
For 80+ years, United Methodist Communications has been leading the church in telling inspirational stories of God's work in the world through The United Methodist Church, reaching new people, supporting local churches in vibrant communications ministry, equipping leaders and delivering messages of hope and healing.
This essential work requires financial support. If you believe in our mission, consider a tax-deductible donation to the work of United Methodist Communications through its Foundation at ResourceUMC.org/GiveUMCom.