Recording your computer screen comes in handy in a lot of different situations. Maybe you want to grab a clip from a video to use in a presentation, or perhaps you want to record a demo of how to navigate through a website. Whatever the reason, recording your screen on a Mac is easy-breezy, and everything you need is already on your computer.
Using mac OS Mojave or later
Press Cmd + Shift + 5 to open the Screenshot toolbar.

Choose between recording your entire screen or recording a selected portion of your screen. Note: If you have more than one screen, click and hold on the Record button to select Screen 1 or Screen 2.
Adjust the Options settings as needed.

Choose where to save your recording.
Turn on a countdown timer.
Turn on your microphone.
Turn on/off additional settings.
Note: You cannot record the audio playing from whatever is on your screen, only external audio coming through a microphone.
When you're all set, click "Record."
To stop recording, tap "Stop" on the TouchBar or press Cmd + Shift + 5 to bring up the Screenshot toolbar and click "Stop Screen Recording" in the center.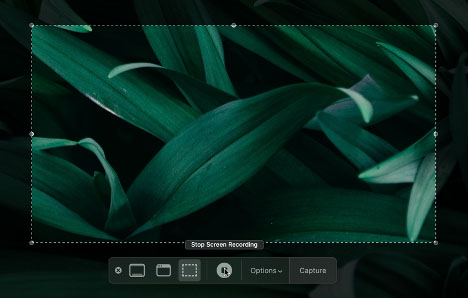 Using mac OS High Sierra or older
Open QuickTime Player. If you've never opened it before, it should be in your Applications folder.
Go to File and select "New Screen Recording."
A pop-up window labeled "Screen Recording" will appear. Click the down arrow next to the record button to access the Options menu, like choosing your audio settings and showing mouse clicks.
Click the red Record button.
To record your entire screen, click anywhere on your screen. To record a portion of your screen, click and drag over the portion you want to record, then click in the middle of that portion to start the recording.
To stop recording, right-click or Ctrl-click on the QuickTime icon in the dock and selet the Stop Recording option. You can also click the stop button that will appear in your top menu bar, or press Cmd + Ctrl + Esc.
---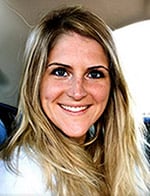 Kathryn Price is a video producer and designer at United Methodist Communications in Nashville, Tennessee.