Does work-from-home isolation leave you feeling stuck? With more and more people working remotely, it's getting harder to meet, brainstorm and "bounce ideas off" team members who are across town rather than across the room.
Luckily, it's pretty quick and easy to ignite your personal creativity to get moving on a project. You don't have to be around others to find inspiration, you just have to uncover your own fantastic ideas that you haven't yet discovered.
As you begin a new writing project, sermon series, email campaign, social media strategy or stewardship effort, take a moment to wake up your right brain to empower it to think differently and spark new ideas.
Get started with a couple of these exercises:
Write with your non-dominant hand. Grab a pen and paper and simply write your name in print and cursive; then try writing it upside down, backwards, jumbled, etc. This quick exercise will immediately engage your creative thinking because your right brain has to think harder in order to do something counterintuitive.

Like what you're reading and the tools we provide?

Your support helps to ensure the future of communications ministry. Make a tax-deductible donation to support United Methodist Communications today.

Find a new perspective. Coming up with a fresh idea while sitting in the same chair you sit in every day isn't always possible. Take a brief walk or sit in a different room then try to brainstorm a list of ideas using pen and paper.

Use new words. Grab a dictionary or thesaurus and open it randomly. Find a word you don't know or rarely use and write it down. Then, challenge yourself to use the word in two sentences. Repeat this exercise a few times, or until ideas start to flow freely. Stretching yourself to learn and mentally walk away from a project is often the key to moving forward.

Make time for rhyme. Think of a word related to your project and list as many that rhyme with it as you possibly can. This forces you to pause and think differently, often leading you in a new direction.

Color your world. Crayons aren't just for kids! Gather coloring supplies and two blank pieces of paper. On page one, draw/color patterns, shapes and doodles. Try to fill the entire page with whatever comes to mind. On page two, draw/color patterns, shapes and doodles that relate to your project. This artful exercise helps you relax and refresh your thinking.
The more you look inward to find ideas, the more you'll trust the God-given creativity that is in all of us! Consider incorporating a creativity exercise into your regular routine – writing prompts, art projects or even revisiting a beloved childhood toy or game. Simple exercises can help unlock your imagination and send it soaring to new and inspired places that your work may have never been before.
---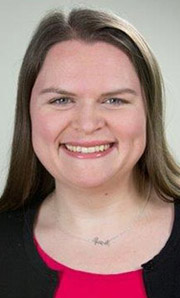 Laura Buchanan is senior creative content specialist at United Methodist Communications.