While it may seem that everyone is focused on the latest technology-driven communication, some low-tech alternatives still have the power to capture and captivate.
For example, consider puppets. Though old-fashioned, they remain an effective means of communication. The massive success of characters created over the years by the Jim Henson Company are a perfect example of the impact puppets have on people of all ages.
Basic puppets — with a little creativity and humor — can become incredibly endearing. Sure, you may be hard-pressed to get some teens to pay attention, but everyone else is fair game, especially young children. Plus, you already have been given a treasure trove of the greatest characters and parables known to man.
A puppet ministry can be elaborate or simple. You can host a puppet show once a month or once a year. The stage can be a permanent structure or something as simple as a sheet and a clothesline.
If you can't find a box of puppets stashed in your church attic, ask for volunteers to make some. You also can find a wide variety on Etsy, ChristianBook.com, OrientalTrading.com or Amazon. Discount stores such as Mighty Dollar and Dollar Tree also sell inexpensive puppets. In a pinch, use a stuffed animal or decorate a paper bag.
This could be the perfect opportunity to recycle and give new life to previous VBS mascot puppets. You may wish to contact other local churches to see about swapping puppets. This option provides new visuals without affecting your budget.
Like what you're reading and the tools we provide?
Your support helps to ensure the future of communications ministry. Make a tax-deductible donation to support United Methodist Communications today.
If you're wanting to do custom puppets, consider shopping locally. Many communities have a network of makers that you may be able to tap into. Makers celebrate creativity and often take DYI to high levels. Do an online search for local maker fairs to find vendors or inquire on area Facebook groups. Ask members of your church family. You may have several makers already in your midst. Even without prior experience, your resident makers can use online videos as a guide.
Use children's storybooks or Sunday school materials as scripts or look for free puppet scripts online. If you don't want to set up your own puppet ministry, you could host a professional puppeteer troupe to perform during special events such as VBS.
If your church hosts outdoor events on your property, consider adding a puppet show. It can draw in local families and allow you to share a Bible story or lesson while they're there. You can even offer a kid-led showing where your youth can make their own puppets and perform. This helps motivate them to learn a Bible story while encouraging them to share it with others.
If you are even a little tech-savvy, you could combine old-school and new-school techniques by using a green screen and video recording your show to create a movie that can be shared online. You also can customize an animated puppet character using software such as the new Adobe Puppet Maker.
Puppet ministry can celebrate God-given creativity. Give your members and staff the chance to design and make puppets and sets, write scripts, direct or do voice acting. Not only will they flex their creative muscles, but they also will make an impact for Christ.
The bottom line: If you're looking for a way to spice up your church communication, take a look at the classics. After all, sometimes retro can be cool.
---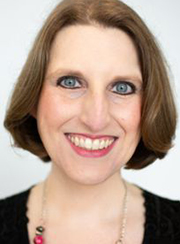 Brenda Smotherman is a senior public relations manager with United Methodist Communications.
---