What is Grace United Methodist Radio?
Grace United Methodist Radio is a soon-to-be station in Taraba State, an impoverished, rural region located in east Nigeria, an area that is a potential agricultural hub for the entire country. An initiative of the Nigerian Episcopal Area, Grace Radio's programming will inspire, inform and educate. The Foundation for United Methodist Communications is partnering with Grace United Methodist Radio and The United Methodist Radio Network to provide necessary equipment and training to get the station up and running.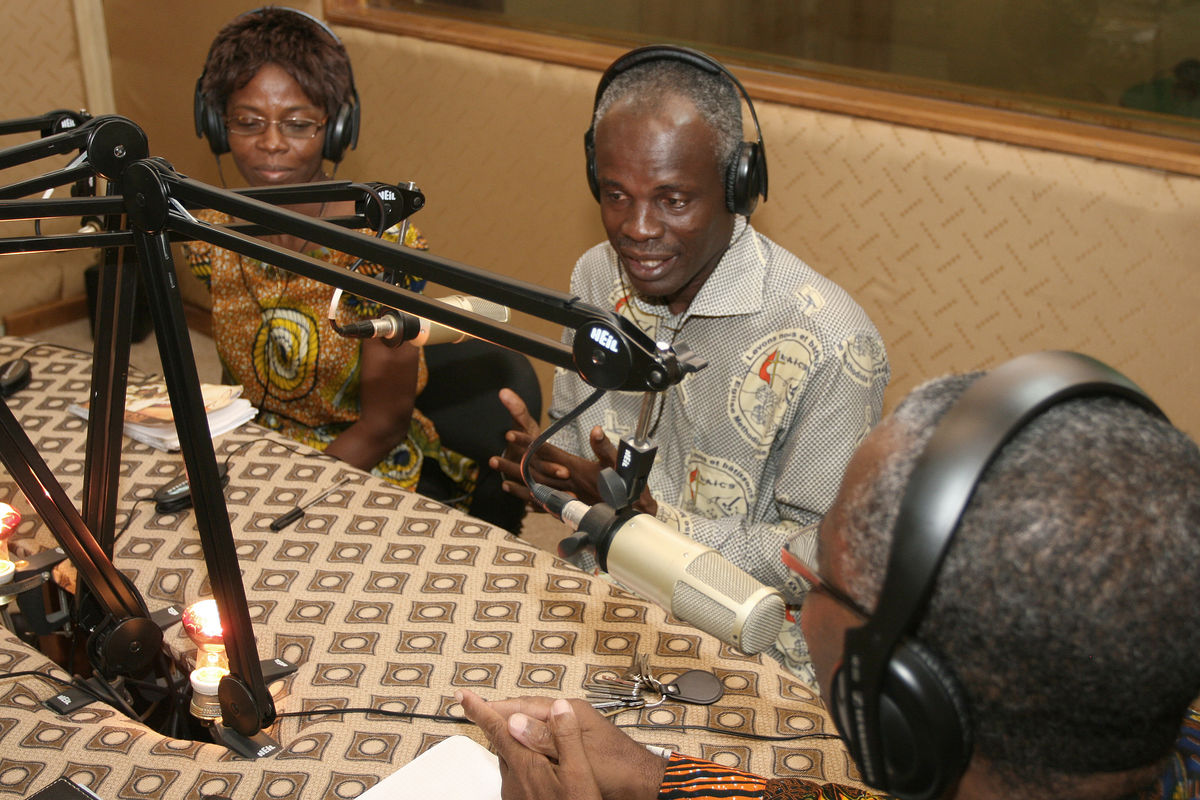 A panel of experts discusses marital issues on one of several talk-show programs airing on La Voix De L'Esperance (The Voice of Hope) radio station in Abidjan, Côte d'Ivoire.
Nigerian United Methodists have committed to assure self-sustaining, annual operational costs. This commitment is evidenced by initiating a practical business strategy including regional advertising and programming sales. Additional in-country funding from private donations will support the facility, structured oversite, staff, security, power generation, and general programming and marketing operations. Grace Radio will receive annual funding from United Methodist Churches across Nigeria with the leadership of Bishop John Wesley Yohanna.
Why radio and why the church?
In this region, where the Islamic militant group Boko Haram has long terrorized communities and on-going conflicts occur between nomadic herdsman and farmers, Christianity remains strong and unyielding. The United Methodist Church is a much-trusted source of information and a calming force in Taraba State – where conflicts occur but news received is in short supply for the area's almost 3 million people.
In Nigeria, 83% of homes have a working radio, providing powerful opportunities for connection and outreach. Grace Radio will broadcast information that is critical for:
Spiritual growth and evangelism
Life-saving health information
Peace and stability
Community and economic development
What can you do?
God calls the church to be a connected body, and communication is the avenue that allows us to live into this mission. We have the opportunity to affect great change by amplifying God's hope and love to all. Your support of Grace United Methodist Radio will equip this vital communications ministry and seed its success.