As part of the churchwide response, an advertising campaign, #EndRacism, has been created and will include messaging on billboards, social media and online advertising. We are also providing social media graphics and other items so local churches and annual conferences can coordinate with this effort and speak to recent events in their own communities.
Graphics include sizes for social media and digital ads; a Facebook cover graphic; designs for printing your own poster, banner, T-shirt or yard sign; and files to help you customize your own design.
---
United Methodists Stand Against Racism graphics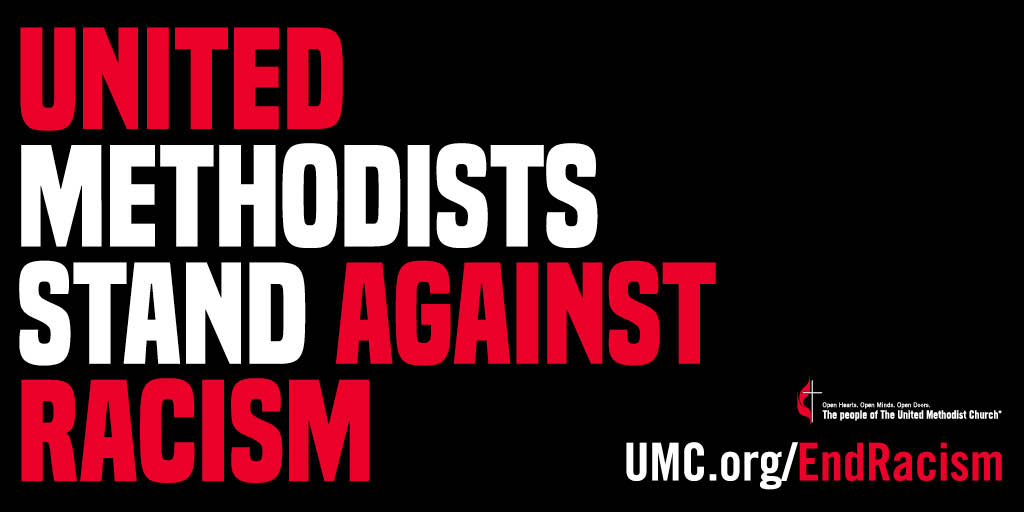 ---
Dismantling Racism: Pressing on to Freedom graphics
The "Dismantling Racism: Pressing on to Freedom" initiative is a multi-level effort throughout the church to initiate a sustained and coordinated effort to dismantle racism and promote collective action to work toward racial justice. The churchwide effort began with an announcement from the Council of Bishops on June 19 to coincide with Juneteenth, the commemoration of the end of slavery in the U.S.
As part of this initiative, a series of town hall discussions and other events will be held. Below you will find information about upcoming events and promotional graphics to share information about them on your website and social media channels.
UPCOMING EVENTS
Wednesday, Oct. 7
1 p.m. EST | 12 p.m. CST | 11 a.m. MST | 10 a.m. PST
Voter suppression
Detailed information to come.
---
Related resources
Find articles, curriculum, discussion guides and ideas for action on our Dismantling Racism topic page.
Visit the #EndRacism campaign page on UMC.org.
View archives of previous town hall discussions:
Watch the Service of Lament held on June 24.