Billions of people worldwide use social media, including more than 230 million people in the United States, which means that three out of four Americans have at least once social media account.
Almost $50 billion will be spent on paid social media posts this year. If you are wondering if paying for social media ads might be a good investment for your church, here are a few things to consider.
A targeted audience
Advertising seeks to connect marketers or organizations with potential customers, clients or givers. Social media advertising, like traditional advertising, can help you increase your exposure and grow your audience.
In contrast to traditional advertisements, social media ads target select groups of people. For example, Facebook advertisements can target three different audiences: core audiences, custom audiences and look-alike audiences.
A core audience is compiled according to certain criteria. For example, you may be interested in reaching a specific age group or people who live in a certain area.
A custom audience could be made up of people who have shown interest in your church. These would be people who have already engaged with you either online or in-person.
A look-alike audience is one that has similar interests as you. For example, since your church posts memes with Bible verses, Facebook would look for people who have liked or shared Bible verses or similar religious content.
While the methods for each platform are different, customization is an important part of every social media advertising campaign. By targeting specific audiences, you can make sure your ads are being seen by those who will find them most relevant.
Multiple types of ads
Paid social media may involve traditional advertisements that include a picture of your church, an address and service times. It also may include sponsored marketing messages that are designed to influence our thinking or to get people to take some sort of action. On Facebook, you also can pay to "boost" normal posts or send targeted ads via Facebook messages.
Other types of social media ads include:
Pay-per-click advertising, where charges are incurred only when a user clicks on an advertisement.
Branded ads that use brand recognition and identity to build relationships and increase customer loyalty.
Influencer-generated ads, which integrate real-life experiences and testimonies into your marketing campaign.
Each social media site is geared toward specific types of posts. YouTube specializes in videos. Instagram features pictures and videos with short messages. Facebook has the ability to include longer written messages, but short, live videos and visual images are also Facebook fan favorites.
Like what you're reading and the tools we provide?
Your support helps to ensure the future of communications ministry. Make a tax-deductible donation to support United Methodist Communications today.
A variety of uses
Effective social media marketing not only customizes the target audience, it also allows for the customization of the ads themselves. Instead of a one-size-fits-all approach to advertising, social media ads can target specific services or ministries of your church.
For instance, your church might pay for an ad to publicize an upcoming women's ministry event or movie night. If Sunday school attendance has been waning, you may focus your ads on growing small-group numbers.
Any aspect of your church might benefit from such a strategy. Consider events such as VBS or youth camps; holiday services and celebrations; church community programs; recruitment for athletic teams or volunteer services; and conferences, retreats and mission trips.
Variable costs
Social media ads reach people where they are already gathering online. Because of this, they are typically a more cost-effective way to increase traffic to your website and to your church. Best of all, social media platforms have built-in tools that track your results so that you can monitor your return on investment.
The cost of social media advertising is often related to the number of impressions (the number of times an ad is seen). What counts as an impression varies for each media platform. Generally, the cost is somewhere between $6 and $7 for every 1,000 impressions.
To determine the potential cost of your ad, decide which platform to use, what type of ad you want to display and how often and how long you plan to run the campaign.
Creating a social media marketing plan for your church will take a little experimentation, but given the potential audience, it may be worth the effort.
---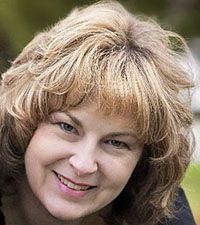 Tricia K. Brown is a writer, editor, keynote speaker and Bible teacher. In addition to being a wife and mother of four sons, she is the sole proprietor of The Girls Get Together, where she and her team provide women's event programs for churches and other organizations. Her latest book, A Year of Yearning: A 12-Month Devotional to Help You Study God's Word More, is available from Amazon.
________________________________________________________________________________________________________________________________________________________
Social media is more than being social. It's a ministry. United Methodist Communications is using social media to inform, encourage, motivate, inspire, and engage followers of Christ--and we are resourcing churches to do the same.
These efforts require financial support. If you believe in our mission, consider a tax-deductible donation to the work of United Methodist Communications through its Foundation at ResourceUMC.org/GiveUMCom.