In January 2018, I wrote an article for our newsletter which began with the following question: How will 2018 be remembered regarding our work in The United Methodist Church in the midst of the #MeToo movement? I concluded the article expressing my enthusiasm about what I would write to you in January 2019.
The #MeToo movement has made a difference around issues of sexual misconduct, including sexual harassment, within our society today. It has broken through layers of silence and years of denial. It continues to provide a platform and give permission for people to clearly name the problem, give voice to their story, and call out the role of power, reflecting on the inequality and abuse of power in each case brought to the forefront. I do not hesitate to say this is a moral issue which affects all of us!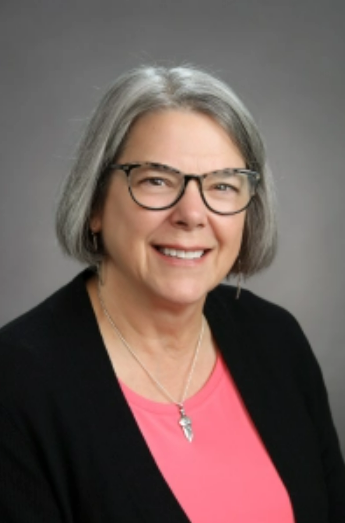 Without a doubt, this public acknowledgment of sexual misconduct in different sectors of the business world impacted the work of our services in the prevention of and response to sexual misconduct within The United Methodist Church. #MeToo encouraged us to examine our place in the movement. We began to hear more stories from across the denomination. These stories ranged from persons deciding to come forward and disclose their experiences of sexual misconduct to people wanting to provide a space, within their ministry setting, for intentional dialogue about the issues. People were adamant in their statement, "We must begin this conversation." The surge in request for services and resources resulted in our six-person staff scurrying to provide immediate help.
On January 23, 2018, the Council of Bishops of The United Methodist Church released a joint letter with the General Commission on the Status and Role of Women in response to #MeToo and #ChurchToo. It served as a foundational piece of deep concern, reflecting our Social Principles, our commitment to responding with accountability and healing, and acknowledgment that sexual misconduct is a symptom of a systemic problem within our Church and society where patriarchy flourishes. You can find the statement here. It provided our denomination the solid leadership and a united front to speak up about this moral issue. We have heard stories of the letter being shared from the pulpit, used in training sessions, and being the catalyst for persons coming forward to share their experiences of sexual misconduct.
With the help of our intern from Garrett Evangelical Seminary, Alexa Eisenbarth, the "#MeToo Toolkit: Resources for a faithful response" was developed. It includes materials and suggestions for participatory conversations designed to encourage dialogue and a deeper understanding of the problem of sexual misconduct. Download it for free here or contact us for hard copies. Through stories shared, we know the resource has been used in small groups, in educational/awareness events, and as part of a citywide candlelight vigil remembering survivors of sexual misconduct.
The final quarter of 2018 included Do No Harm, a UMC sexual ethics conference, hosted by GCSRW and the Interagency Sexual Ethics Task Force. In addition to providing an intensive train-the-trainer event, two additional resources were released to the attendees. Each received a printed copy of the participant and leader's guide of "The Way of Integrity." This four-session curriculum for laity focuses on living in right relationship resulting in a life-giving relationship with one another. This resource was a response to stories heard throughout the denomination from clergy and laity sharing experiences within ministry settings of being spoken to and treated with disrespect, demeaning, and belittling interactions. Lastly, "Whispers with Stones," an animation developed with Chocolate Moose Media, aims to inflict social and behavioral change around sexual harassment in the church and society. The five-minute video can be shown to churches, small groups, and Sunday schools to address the sexual misconduct that happens in our congregations and world. Along with each video is an accompanying guide to be used to facilitate conversation after viewing the animation. This resource has been translated into ten total languages and will be uploaded to the website throughout 2019.
Stories are important. Not only do they inform us, but they also inspire us. The stories shared with us invite us to continue our move forward in this work. They ask us to join together in strength and courage. As Dr. Brene Brown, researcher, best-selling author, and speaker, often says, "Maybe stories are data with a soul." I have never thought numbers alone gave the best picture of how services were impacting the recipients.
You are invited to share your stories. We want to hear from you. Have you used any of these resources? If so, will you tell us about how you used them and any information which may be helpful? Do you have suggestions, ideas, and/or strategies for additional ways The General Commission on the Status and Role of Women can be proactive in our work related to ethics and sexual misconduct within the Church? Your voice can make a difference. Please consider contacting me at [email protected]. I look forward to hearing from each and every one of you!
---
Becky Posey Williams joined the staff of The General Commission on the Status and Role of Women in January 2014 as Senior Director for Sexual Ethics and Advocacy for the worldwide United Methodist Church. In this position, she provides consultation to bishops and judicatory leaders and offers training throughout the denomination on the topics of sexual ethics and integrity in ministry, including the importance of self-care. Becky is also a trainer for the development and use of Response Teams for congregational and staff healing following an incident of sexual misconduct in a local ministry setting.
Prior to coming to GCSRW, she worked for 25 years as a Licensed Clinical Mental Health Therapist in private practice. For 10 years, she served as a trainer/consultant with annual conferences of The United Methodist Church in the areas of response to sexual misconduct and healthy boundaries. She developed and lead "Beginning Well", an eleven-session small group for first-year Residents in Ministry (RIM) focusing on understanding oneself in the multiple roles of ministry. In 2007, she completed a two-year training and certification for Spiritual Direction through the Center for Ministry at Millsaps College in Jackson, Mississippi.
A lifelong United Methodist, she has served in various lay leadership positions including, chairperson of Staff Parish Relations Committee, Lay Leader, and on the District Board of Ordained Ministry.
She is the mother of one daughter who lives in Oakland California. Becky enjoys being in nature kayaking or biking.