Forty years after the launch of feminist magazine Ms, four decades after Congress sent the Equal Rights Amendment to states for ratification and 10 quadrennia after the United Methodist Church established the General Commission on the Status and Role of Women, the agency has updated its logo.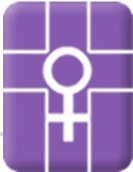 Traditional logo
The traditional logo, in use since the agency's beginnings, had a look that was iconic in those early days of the modern U.S. feminist movement. It featured a woman's symbol superimposed on a blocky cross, both in white relief on a background of purple, a traditional color of the woman's movement dating back to the suffragists.
The new GCSRW symbol retains the color and a block-style cross but also uses a circle and another cross to suggest the woman's symbol incorporated into it. It's a cleaner, fresher look that nevertheless honors the agency's historical mission.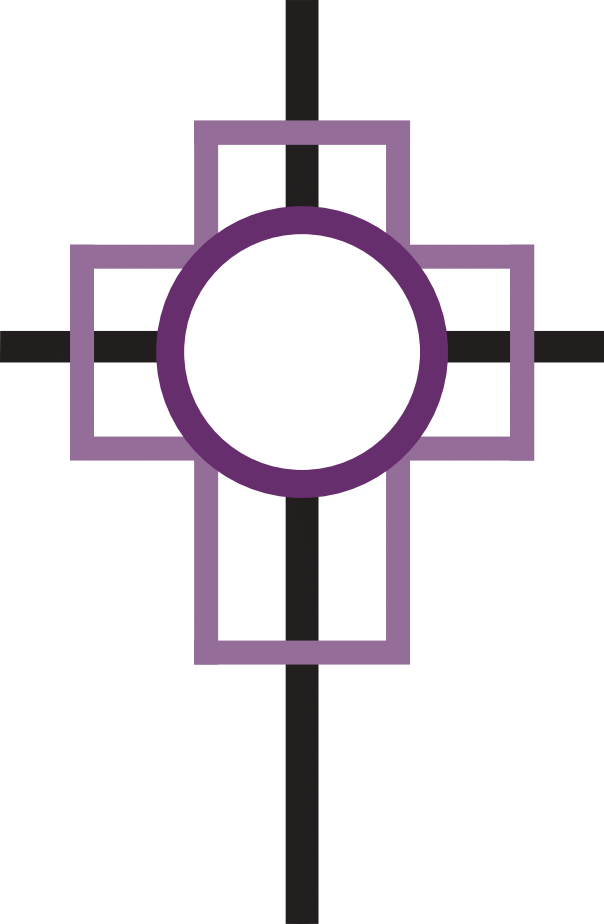 New logo, 2013
"We at the General Commission see our mission for the full participation and inclusion of all women in the life of the church as alive and deeply needed by the church," said General Secretary Dawn Wiggins Hare.
"Our board and staff recognize that we have an incredible heritage and with that comes the responsibility of carrying the mission of the GCSRW forward," she said. "In addition to the symbolism that our new logo brings, we are hopeful that the very fact of its renewal gives hope to the women and men of the United Methodist Church that our mission will continue to be identified as a core value of the church."
The agency will introduce the new look gradually, as supplies of letterhead, brochures and other items are depleted and need to be reordered. A redesign of the agency's website in coming months will incorporate the new logo, too.