Following a few years of serving in my annual conference's Commission on the Status and Role of Women, I identified a prevalent complaint when in conversation with our neighboring COSROWs: clergy parity. Either there were very few women who were ordained and serving contexts or those women were always held down at lower salary structures in appointments that had little ability to pay a full-connection pastor at a full-time rate. Through a quick glance through the history of the General Commission on the Status and Role of Women and in the general conferences of the United Methodist Church, one finds that continual complaints within our legislative discussions and polity development revolved around women having equal status. Of course, this central complaint is one of the sole reasons for the creation of GCSRW, to monitor how fully women could participate in the life of the UMC.
Not long after GCSRW was established, the agency began to publish a newsletter, "The Flyer" that carried a feature called "Women By the Numbers."(1) In this section, they often raised common statistics within the denomination that were of interest, like how many women were delegates to General Conference or how many women became District Superintendents. Before long, "The Flyer" featured stories of women gathering together to lift up names of those who could be nominated for the episcopacy (which was followed quickly by stories of those elected to the episcopacy). Throughout the years, GCSRW's tracking of women involved in the wider life of the denomination proved fruitful as it helped keep the church accountable for its actions.
Inspired by the 2009 Lily Ledbetter Equal Pay Act and the encouragement of GCSRW supporters, GCSRW commissioned a salary study in 2011 of its clergy. That year, it found that clergywomen "made 13% less than clergymen." Within five years, the gap widened and the pay of clergywomen suffered. In 2016, clergywomen made 16% less than clergymen, had 14% lower housing allowances, and 12% less parsonages. In 2020, when the numbers were revisited, they had improved by little, as the statistics showed "clergywomen made, on average, 11% less in salary, 11% less housing allowance, and 9% less parsonage amount than clergymen."(2)
GCSRW's initial salary study then inspired COSROWs across the country to enter their own analysis, using GCSRW's commissioned statistics to guide them and see how they measured up. In many conferences, they identified similar or even worse gaps in pay, lagging numbers of women commissioned and ordained, and few women in large pulpits of 250+ members. Once the salary studies went public with their results, many conferences adapted legislative means to encourage accountability in their data and numbers. Many of these resolutions succeeded, but the data continues to show, as the 2020 GCSRW study showed, that the UMC still has a significant amount of work to do in clergy parity.
The history and legacy of the UMC display quite quickly that it has a systemic bias against women. One only has to see that it took more than 24 years to elect a woman to the episcopacy after women were given full connection opportunities. From the initial election of clergywoman Marjorie Matthews in 1980, it took another 16 years for every U.S. jurisdiction to have a female bishop. The European Central Conferences finally elected a woman bishop in 2005, and the African Central Conferences promoted a woman to the episcopacy in 2008. There has yet to be a woman bishop in many of our conferences and regional areas.
These are just but a glimpse into the world of women within the UMC, but these alone are proof that there is still great work to be done in gender parity within the UMC. You only have to look at the numbers to see the distance we need to travel. This work is not easy and at times, it seems dismal, but it may be part of our work of sanctification. May our only aim in this work together be full participation of all people in the church worldwide, without gender causing a limitation to the work of God's realm on earth.
---
References:
(1) To read more from "The Flyer," check out the archives!
(2) Bethune, Magaela, "How Far We've Come and the Distance Still to Go: UMC Clergywomen are Still Significantly Undercompensated," Website, 2020. (https://www.resourceumc.org/en/partners/gcsrw/home/content/how-far-weve-come-and-the-distance-still-to-go-umc-clergywomen-are-still-significantly)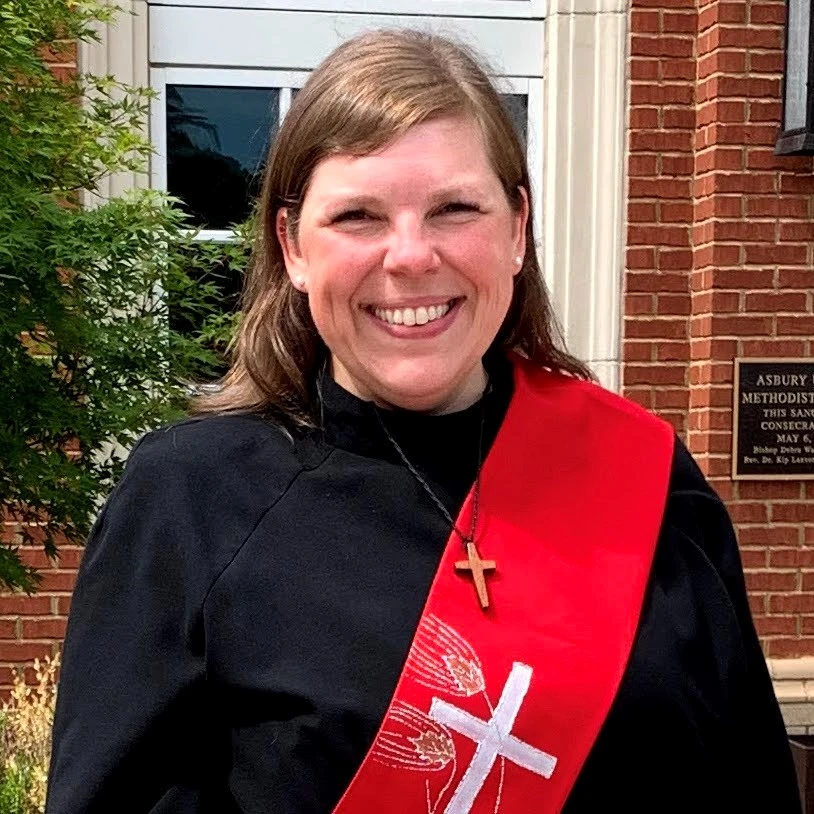 Rev. Emily Nelms Chastain is a PhD student at Boston University, where she focuses on 19th and 20th Century American Christian History and the intersectionality of faith and gender. She earned her B.A. in History at the University of Alabama at Birmingham in 2007 and graduated with an M.A. Religion and M.Div. in 2019 from Claremont School of Theology. She's an ordained United Methodist Deacon in the North Alabama Conference, and entered academia after serving for 9 years within the United Methodist Church where she worked in Connectional Ministries. Emily served as a reserve delegate to the 2016 General Conference and as a delegate for the 2016 Southeastern Jurisdictional Conference. She has served on the GCSRW board since 2016.