Every day we are inundated with information regarding COVID 19. It helps us understand the virus, prevent the spread of the virus, and accept responsibility to care for ourselves and others. Despite constant medical warnings, I am amazed at the number of people who continue to refuse to wear a mask. They rationalize that "it is not good for my immune system," "I don't think it helps anything," and "it is uncomfortable to wear one, especially when I am talking or exercising." These reactions fail to consider that wearing a mask is about protecting OTHERS, especially those who are more vulnerable, from YOU, in the event you have the virus and are not showing symptoms.
This virus, just like all natural disasters, is a call to move beyond our self-centered impulses into deeper caring for our neighbors.
Within my Chicago neighborhood, signs are in many windows and sidewalk chalk art is everywhere. I love being reminded of the importance of messages such as these: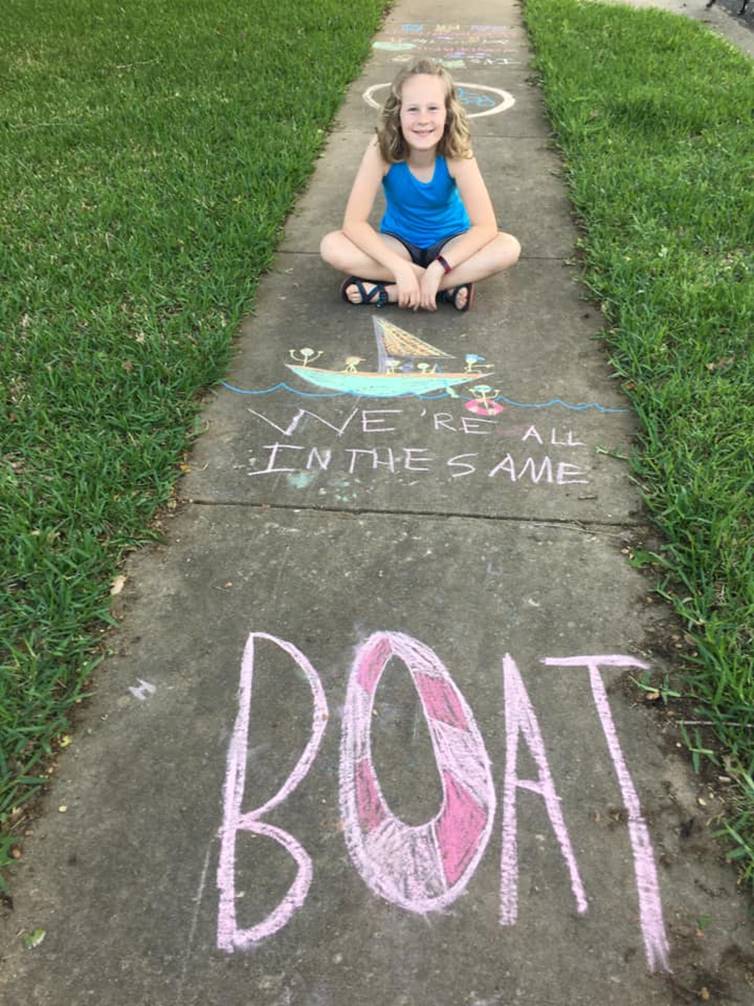 BE KIND
WE ARE IN THIS TOGETHER
CONSIDER OTHERS
Reading and seeing the messages invites me to become more intentional in practicing this behavior. It is why I'm excited to talk about "The Way of Integrity" a resource from GCSRW. This resource is designed as a four-part study, grounded in scripture and inviting each person to enter into deep reflection around the ways we interact with one another every day. Modeled in part on the Emory Integrity Project at Emory University, the resource was developed as a result of concerns shared by many across The UMC regarding belittling, demeaning, and degrading verbal expressions within our faith communities toward one another. We can do better.
Integrity, that deep honoring of one another, is too often missing. And when this happens, it reveals that people are thinking primarily of themselves. Consideration for the other is not part of the interaction. Kindness, respect, and deep honoring are absent.
I invite you to ponder this question:
How important is it to you that people respect one another?
"The Way of Integrity" is designed to be adaptable in any ministry setting including sermons, youth groups, Sunday school and small group classes, campus ministry, camping ministry, and many others. Suggestions for use in each of these ministries are included in the materials for participants and facilitators. The first lesson centers around our values and what is important to each of us. Scripture which includes the Golden Rule provides a place for reflection. When have you paused to consider the words, "do unto others as you would have them do to you?" Can people know your values simply by the way you live life? The Way of Integrity invites you into deep questioning. It encourages you to be open to self-growth by leaving behind old ways of thinking that separate you from others.
Are you willing to consider ways you can be kinder, more considerate, and respectful to others? It is helpful to observe where you have resistance to this question.
We need community more than ever and this includes people who may look and think differently from one another.
Every day we wake up with the option of being better than before. Even the smallest change will have a rippling effect on everything it touches. How exciting to think you will be the one to set the ripple in motion!
You can download The Way of Integrity on our websites at gcsrw.org or umsexualethics.org
Or you may email me at [email protected] and request a copy be mailed to you.
We look forward to hearing the ways you choose to use this resource.