graphics & Resources
Discover social media, outreach, promotional and giving tools developed to support local churches, annual churches, annual conferences and other United Methodist entities.
#BeUMC Campaign Graphics
The #BeUMC campaign reminds us of who we are at our best. As people of God called The United Methodist Church, we're faithful followers of Jesus seeking to make the world a better place. Find social media graphics, videos and other promotional graphics to increase awareness of the campaign in your congregation or group.
Download resources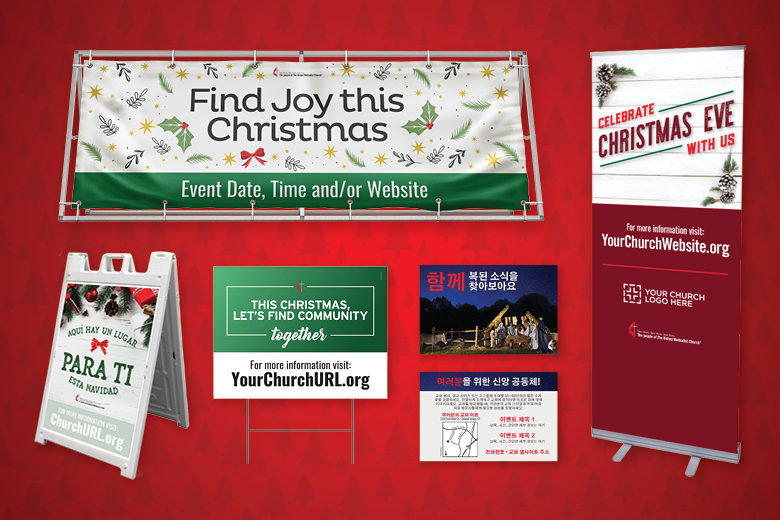 Advent outreach resources available!
Invite your community to Advent and Christmas worship services and events. Customize banners, signs, postcards, digital downloads and more. Choose from a variety of designs and language options.

Learn more