In the world of social media, TikTok, a free app that enables users to create and upload short videos, is extremely popular, even if it is a mere baby.
Created in China in 2015 under the name Musical.ly, the official TikTok app wasn't launched until 2017. Since then, its worldwide audience has grown to 1 billion monthly users. In 2019, it was the most downloaded app on the Apple App Store. The average TikTok user spends almost an hour a day on the app.
TikTok was originally designed for teens and preteens. Today, only 25% of TikTok users are 19 or younger. Music videos and lip-syncs are still popular, but users also post videos to showcase their talents and share humorous clips. Some offer how-tos or hacks and present challenges and lessons as well as inspirational content. One UMC pastor has already become TikTok famous.
In addition to its broad reach, TikTok offers other advantages for churches. Because it's less about developing a following and more about introducing new content, posts have a much better chance of going viral. A TikTok post is more likely to be seen by more people, garner more viewer interaction and have more repeat views than other social media posts. TikTok also makes it easy to share content across other platforms, a time-saver for anyone managing multiple social media accounts.
TikTok only recently increased its maximum video length to three minutes. Most videos are 15 seconds or less. When you open the app, videos start playing and will continue one after another until you close the app. The app chooses the videos you see based on algorithms and popularity, but you can search for videos using keywords. For example, you can find videos related to the UMC.
Part mirth, part mission
Like what you're reading and the tools we provide?
Your support helps to ensure the future of communications ministry. Make a tax-deductible donation to support United Methodist Communications today.
Videos that have similar activities or themes can result in trends that encourage more users to imitate and post. While many trends are simply for entertainment, some have a greater cause.
For example, a few years ago, about 17 million people participated in the ALS Ice Bucket Challenge to bring attention to amyotrophic lateral sclerosis (ALS), also known as Lou Gehrig's disease. The global effort raised $135 million for the cause.
Here are a few ideas for TikTok videos your church can make and how you can use the app to promote your mission, engage your congregation and possibly reach a wider audience.
Post sound bites from your Sunday service.

Encourage members to post videos of them lip-syncing a specific worship song.

Create videos about social justice issues.

Post a daily prayer or Scripture reading.

Use TikTok content as part of a sermon/lesson series.

Share video clips from special events.

Participate in appropriate TikTok trends.

Engage younger volunteers to help manage an account.

Post funny content.
Talk to users in your congregation and explore what's trending to discover more ideas. As with most social media, the more you post, the greater your reach. Most content creators post at least two to three times a day.
Be creative yet cautious
Even if your church has no desire to create a TikTok account, church leaders can help their congregation understand the benefits and dangers of the app and encourage them to use it responsibly. When using TikTok — or any similar online app — be cautious. Learn about what data is collected and shared, how to set parental controls and how to restrict and report inappropriate activity.
TikTok is not necessarily the best platform to grow giving (unless you're able to create a fundraising challenge that goes viral), and it may not increase your in-person audience, but many churches are discovering that it's time to talk about TikTok.
If your church is looking for a new way to engage your congregation and to reach a global audience with short videos, TikTok is for you.
---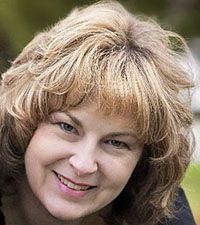 Tricia K. Brown is a writer, editor, keynote speaker and Bible teacher. In addition to being a wife and mother of four sons, she is the sole proprietor of The Girls Get Together, where she and her team provide women's event programs for churches and other organizations. Her latest book, A Year of Yearning: A 12-Month Devotional to Help You Study God's Word More, is available from Amazon.
_______________________________________________________________________________________________________________________________
Social media is more than being social. It's a ministry. United Methodist Communications is using social media to inform, encourage, motivate, inspire, and engage followers of Christ--and we are resourcing churches to do the same.
These efforts require financial support. If you believe in our mission, consider a tax-deductible donation to the work of United Methodist Communications through its Foundation at ResourceUMC.org/GiveUMCom.