Communications Impact Week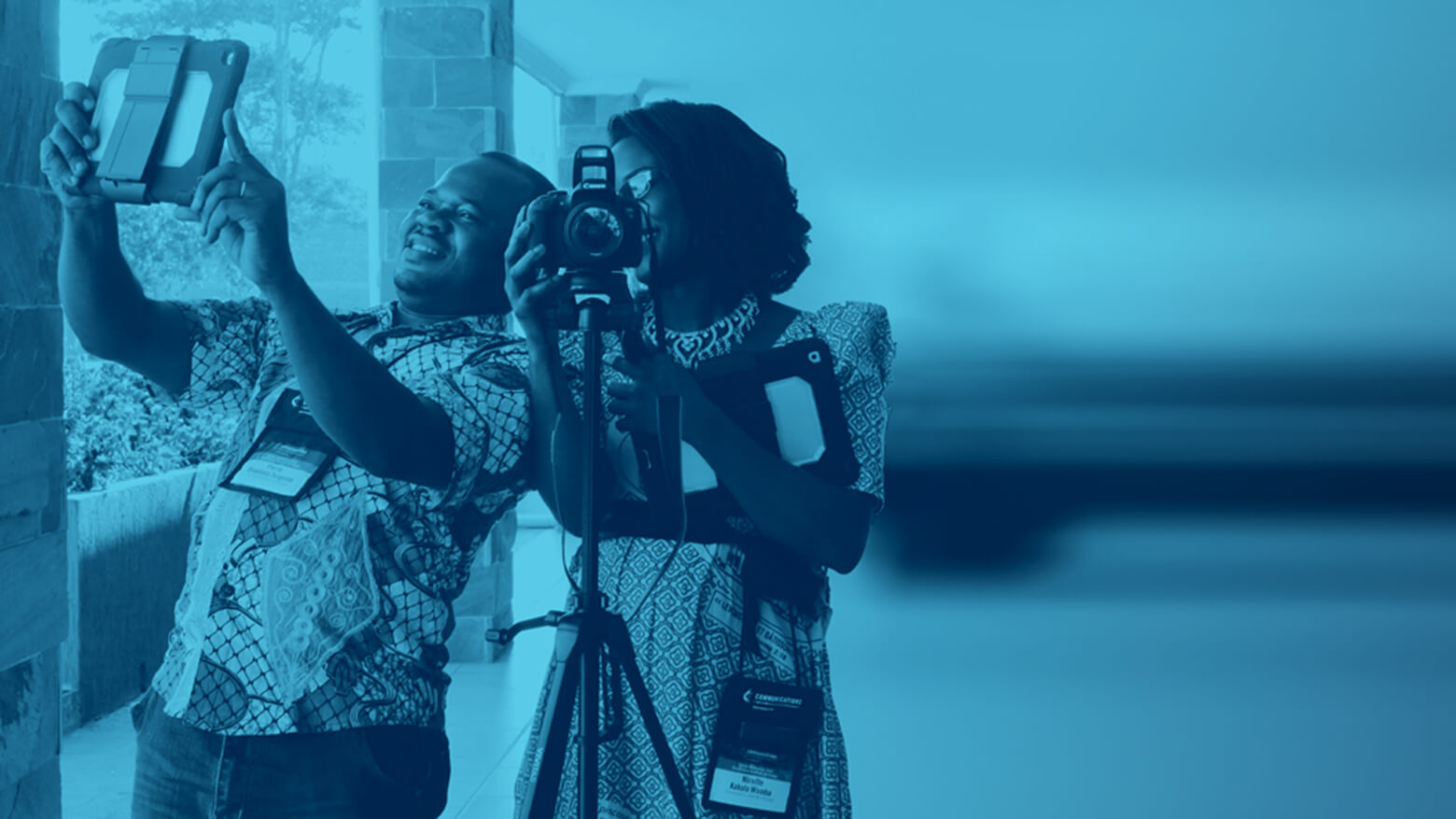 Inspiring Hearts & Changing Lives: That's the Power of Communication
Today, individuals are flooded with constant messages, notifications, and stories from every direction. As communicators dedicated to sharing the Good News of Jesus Christ, we must find impactful ways to cut through the noise and connect with hearts, minds and souls.
United Methodist Communications is committed to partnering with churches and conferences around the globe through trainings, marketing support and personalized resources. We work to raise up voices and stories of positivity that showcase faith, mission, community and love. Whether it is a radio station in the Democratic Republic of Congo or connecting rural congregations through moving videos during a pandemic, United Methodist Communications (UMCom) is right here to support God's mission through The United Methodist Church, THROUGH YOU!
Our ministry of building relationships, empowering people and telling inspiring stories requires financial support. If you believe in our mission, consider partnering with us and making a tax-deductible donation to the collective work of United Methodist Communications through the UMCom Foundation. Together, we can amplify the power of communication. Let's begin!
1,900+

Local Churches Served
2,000

Church Leaders Trained
800

News Stories
Our Impact Visualized
Discover how the work of United Methodist Communications harnesses the power of communication to build up communities and leaders that share a story of positivity and love.
What People Say About Us
United Methodist Communications leads the Church in telling inspirational stories of God's work in the world through The United Methodist Church, reaching new people, supporting local churches in vibrant communications ministry, equipping leaders and delivering messages of hope and healing. Hear from the people that have benefited from that work.
"I love that Rethink Church promotes unconditional love. It reminds us that the church is not a building. I love the connection and peace I find and that I am able to share the content so that I might help others find the same. Rethink Church gives me creative ways to worship which I then pass on to others as I seek social justice in a world that is sometimes harsh and cruel. "

Elaine Newcomb, St. Luke United Methodist Church

"The return of the Methodist Lokole Radio (RML) is a strong signal of the large-scale impact of UMCom in the episcopal region of Western Congo. UMCom has spared no effort to support a major project to purchase and set up new equipment. Multiple important issues can now be discussed and distributed by RML to the local community thanks to the sacrifices and commitment of UMCom."

Henriette Kumakana Lundula, Radio Méthodiste Lokole

"I appreciate so many aspects of Rethink Church. A photo challenge over a year ago was my introduction. That inspired me to continue posting photos and scripture every day. I enjoy the brief posts with short prayers and ideas for my daily life. Thank you!"

Sue E. Kelly

"We had a very old and tired website that was no longer functional or even updateable. I sent a note inquiring about what was the best way to set up a new website and our prayers were answered. The United Methodist Communications team was patient, professional and very helpful in helping us decide exactly what we needed and then getting it setup. I know good customer service when I see it. What a good job UMCom did for us!"

Sheila Keith, Splendora UMC

"The logos that UMCom created for our church are incredible! They are invaluable for a church that is excited to create growth and will really help with developing a strong vision and strategic plan moving forward."

Jenny Middleton, Bluff Road UMC

"The Local Church team at UMCom is so inventive and has an edge-cutting approach in their delivery and training which made my experience wonderful."

Rev. Dr. Johnson, Beaumont UMC
You Make the Biggest Impact
As members of the body of Christ, it's important that we communicate our faith by speaking and listening to persons both within and outside the Church throughout the world. The ministry of communication is universally impactful and it helps to make disciples of Jesus Christ for the transformation of the world. We can't do it without you. Join us, and with your financial gifts, you can make a difference.