The General Commission on the Status and Role of Women of The United Methodist Church was created on September 18th, 1972. 51 years later, there are still many reasons to be in connection with GCSRW. We've highlighted them below:
Advocates for Gender Equality: The commission challenges the Church to live up to its commitment towards equal participation and representation of women, aligning with the principles of justice and fairness. View our Women by the Numbers Data here.
Confidential Support: Provides a confidential, toll-free phone number for concerns, questions, and/or support around issues of sexual misconduct in the Church. You can reach us at 1-800-523-8390
Encourages Women Leadership: Provides a platform to advocate for fair treatment and support for female clergy and lay members when their own context is resistant. View WelcomingaWomanPastor.org
Monitoring: Encourages the use of monitoring to measure the health of our church gatherings, in terms of voice and vote. Learn more about monitoring here.
Monitoring Training: Provides training for Annual Conference, Jurisdictional and General Conference monitors.
Promoting Economic Equity: GCSRW challenges economic inequity through research on the pay gap between clergywomen and clergymen, publishes this information for the Church. View Geographic Trends of Gender Disparities in Composition and Compensation for UMC Clergy here.
AC COSROWS Network: Enriched network of women in leadership who share witness, best practices, and nurture encouragement among one another. Request to join the official Facebook group here.
Monthly gatherings: Valuable Coffee-Chats with Denise Smartt Sears and other AC COSROW leaders. View upcoming gatherings here.
Increased representation: Since 1972, we have seen a representation increase of 33.3% in the episcopacy, 32% of clergy membership, and 36% of general conference delegates. View our Women by the Numbers Data here
Strong heritage: The commission stores historical documentation regarding women in ministry and leadership. We remember the progress and challenges endured by our foremothers. View our historical blogs here.
Protects advancements made in the previous decades regarding equal treatment, representation, and compensation.
Wisdom Talks: Our e-newsletter, launched in 2022, is designed to provide resources and information that can empower, equip and engage women leaders and allies. View previous issues and subscribe here.
Advocacy: GCSRW is the only group in The United Methodist Church tasked with the ministry of healing in terms of sexual misconduct. Visit UMSexualEthics.org, a ministry of GCSRW.
Established language for sexual misconduct: Provides the Church with definitions of terms regarding sexual misconduct that allow for victims/survivors and those in leadership positions to call it what it is. View our legislative priorities here.
Sexual Ethic Guidelines: Provides the church with resources that help all parties involved navigate a sexual misconduct complaint. View DoNoMoreHarm.org to learn more.
Advocates for a Just Resolution: Advocate for the healing of all parties included in a situation of sexual misconduct. Learn more about the Just Resolution process here.
Liturgical Resourcing: The commission shares and develops liturgical resources with expansive language for God and is inclusive of diverse theological perspectives. Watch the I AM Her – Women in the Bible video.
Cultural Sensitivity: Did you know GCSRW offers in person training for conferences that help the Church navigate gender issues within diverse cultural contexts? Send us an email to learn more:

[email protected]

.
Moral Leadership: Positions the church as a moral leader by reminding individuals to lead from a place of integrity. View The Way of Integrity here.
Promotes healthy boundaries – GCSRW offers in person and Zoom trainings for conferences that promote healthy boundaries for healthy ministries. Send us an email to learn more:

[email protected]

.
Legislation Development: Contributes to the formulation of legislation and policies that promote gender justice and equality within the Church. You may view our proposed legislation (once available) for General Conference to be held in 2024 here.
Youth Leadership: Equips young leaders to promote gender equality within their peer groups by participating in the Young Adult Think Tank and developing resources. Learn more about it here!
Caring for the planet: GCSRW committed to lowering their carbon footprint to net zero by 2050. Read more about our commitment here.
Increased accessibility and understanding of the UMC: GCSRW has developed educational pieces to encourage women participation in legislative sessions.
Aid for Vulnerable Women: Supports women who may be marginalized or vulnerable within the church community globally. Read The Importance of Boundaries Training in the African United Methodist Churches.
Guide Women Delegates: At General Conference gatherings, GCSRW provides a women delegates orientation aimed at both jurisdictional and central conference members. You can view How to become a delegate here.
Celebrates Diversity: God created humanity in God's image. We celebrate diversity in ministry, mission and the life of the church because when we all come together, we create a more successful and complete kindom. Read the Celebrating Women Who Tell our Stories blog series.
UMC membership: Affirms that women and girls cannot be discriminated against because of their gender through legislative piece titled Paragraph 4, Article 4. Read this piece of legislation to be voted on at the next General Conference here.
Connexionalism: GCSRW partners with different agencies, ethnic plans and caucuses to promote gender equity and the use of expansive language. Watch our Expansive Language video here.
Biblical Foundations: Involvement reflects the church's commitment to interpreting scripture in ways that enrich our understanding of God. You can view Rock, Shepherd, Friend here.
Theological Growth: Participation encourages theological exploration around gender issues, enhancing understanding and faith perspectives. View some of our resources at GCSRW.org/Resources.
Church Growth: Attracts members who value gender equality and are seeking inclusive spiritual communities.
Educational Opportunities: The commission offers resources and training to increase awareness and understanding of gender issues. You can view God of the Bible here.
We've got a great staff and a great board, led by Bishop Tracy Smith Malone. Meet the GCSRW team here.
Clergy Well-being: Addresses gender-related stressors faced by clergywomen, promoting overall well-being. View clergy health resources here.
Increased Accessibility: In the past few years, we have developed online resources and information that are more accessible for our audiences. View some examples at GCSRW.org/Resources.
Social Witness: The commission's efforts to address gender disparities contribute to the church's wider social witness and impact. One way we are accomplishing this is by resubmitting Resolution #3442 titled Every Barrier Down: Toward Full Embrace of All Women in Church and Society. You may view our proposed legislation (once available) for General Conference to be held in 2024 here.
Future Generations: Leaves a legacy of commitment to gender equality for future church members. Watch Ever Forward on our Journey video.
Visual Reporting: Our Women by the Numbers data is complimented with visual charts and graphs. In 2022, GCSRW monitored the episcopal elections and reported percentages of female and male bishops. View the insightful pie charts here.
Empathy Cultivation: Nurtures empathy and understanding towards gender-related struggles from both women and men's perspectives.
Share Women's Stories: Through our blog, GCSRW shared inspiring stories of both lay and clergy women throughout the connection. View our newly-launched Inspiring Woman blog series.
Counteracting Misinterpretations: Counters misinterpretations of religious texts that perpetuate gender biases. Read Women Called to Ministry in any of our offered languages.
Global Impact: Positions the church as a contributor to global gender justice movements. Watch The UMC elected eight new bishops in 2022 video.
Inclusive Worship: Active involvement ensures that worship services and practices reflect the diversity of the congregation, including the perspectives of women.
Pastoral Care: Encourages pastoral care that is sensitive to the unique challenges and experiences faced by women. Watch Randy Cooper's Story, from our Welcoming a Woman Pastor resource.
Fostering Dialogue: Encourages open conversations about gender roles, bridging divides and promoting understanding. View our #MeToo Toolkit, which includes suggestions for participatory conversations designed to encourage dialogue to help people identify, understand and respond to the reality of sexual misconduct.
Mission Work: Integrates a gender lens into mission efforts, respecting and empowering local women, while working in collaboration with agencies such as United Women in Faith (formerly known as United Methodist Women). Learn about our historical ties by reading The Foremothers of the General Commission on the Status and Role of Women.
Convener of the Interagency Sexual Ethics Task Force of The United Methodist Church. Learn more about the task force's mandate and work here.
Promotes healthier faith communities
Equip Bishop's Response Team: Develop and provide resources for Annual Conferences when bishops deploy a response team to help navigate a complaint with the goal of healing. Read Response Team Ministry Is Still Needed as Long as There Is Harm Being Done.
Encouraging women to set the standard, be confident and speak up! Join one of our Coffee Chats to see the ministry and work of our amazing AC COSROWs or follow us on Facebook, Instagram, X (formerly Twitter), YouTube, LinkedIn.
Learn more about our history here.
---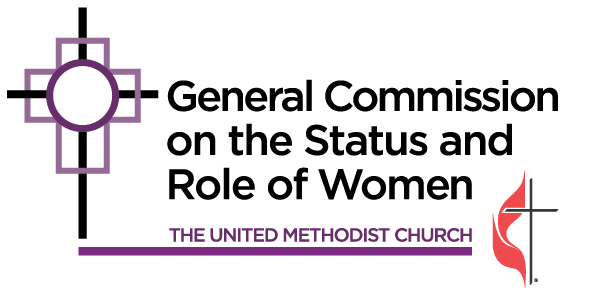 The General Commission on the Status and Role of Women advocates for full participation of women in the total life of The United Methodist Church. GCSRW helps the church recognize every person – clergy and lay, women and men, adults and children – as full and equal parts of God's human family. They believe that a fully engaged and empowered membership is vital to The United Methodist Church's mission "to make disciples of Jesus Christ for the transformation of the world." Learn more at GCSRW.org.